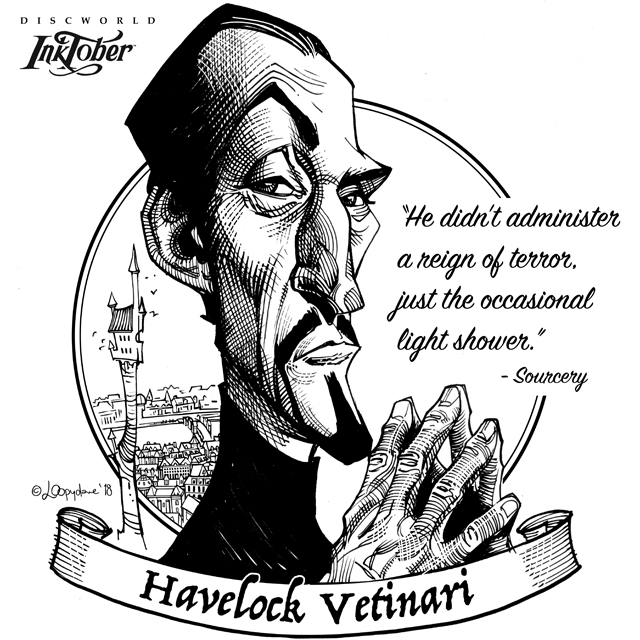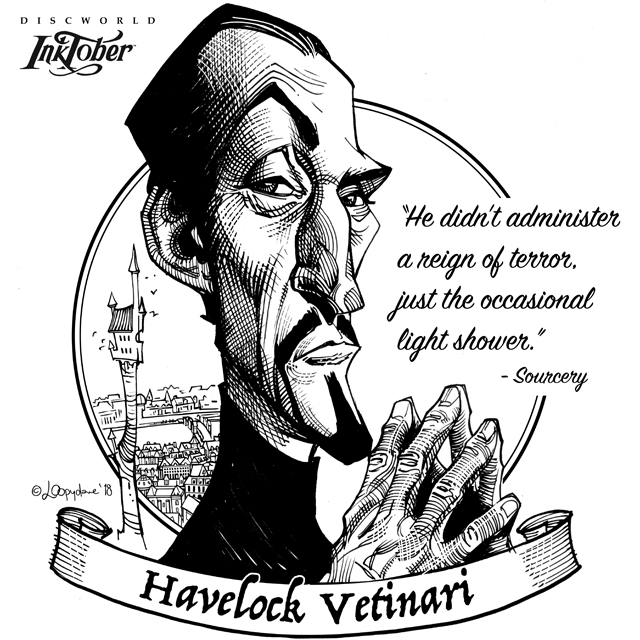 Watch
"Ankh-Morpork had dallied with many forms of government and had ended up with that form of democracy known as One Man, One Vote. The Patrician was the Man; he had the Vote"
Thinking persons despot and benevolent dictator of Ankh-Morpork, Havelock Vetinari is always at least 3 steps ahead of everyone else. Good for ruling a city, but possibly bad if you are dancing

Attempting a little of the old school wood cut look...