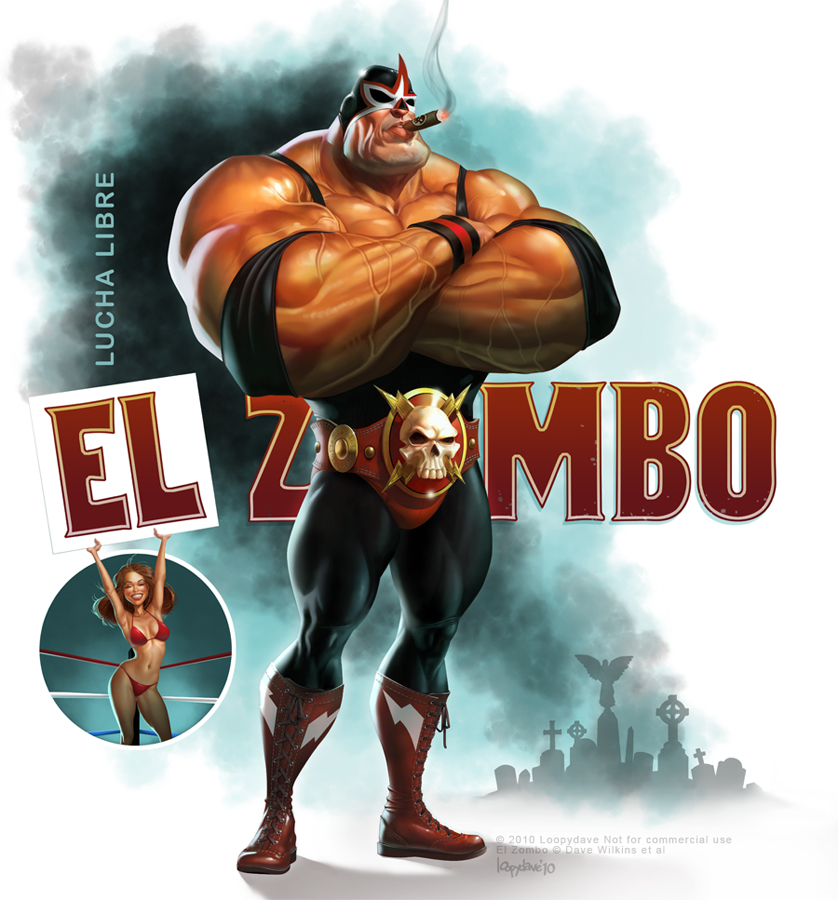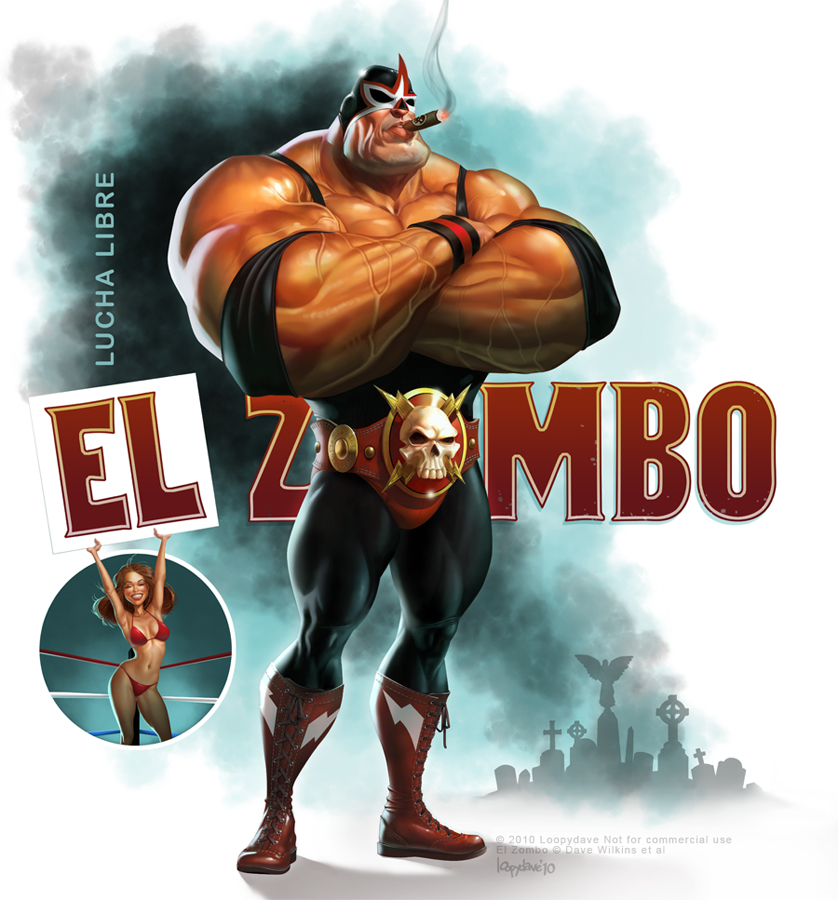 Pinpup for the upcoming graphic novel of the collected El Zombo comics by writer Kevin Munroe and über talented artist Dave Wilkins,

who was kind enough to hire me to create this pinup piece for the book, but also to let me post it on dA (thanks man!) - go check out his work!
I'll post an update when the book comes out so you can all chase down a copy


Pencil sketch, painted in photoshop. I usually just stick to really basic brushes in photoshop, but played with a cloud brush I found at
[link]
for the smoke in the background on this and was very happy with the results.