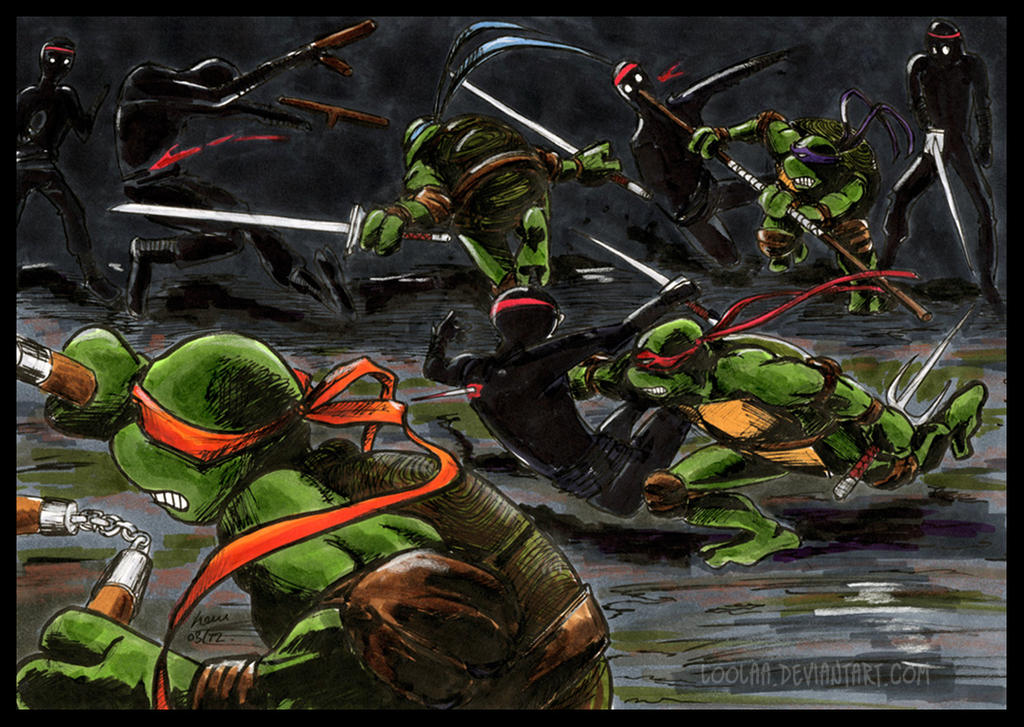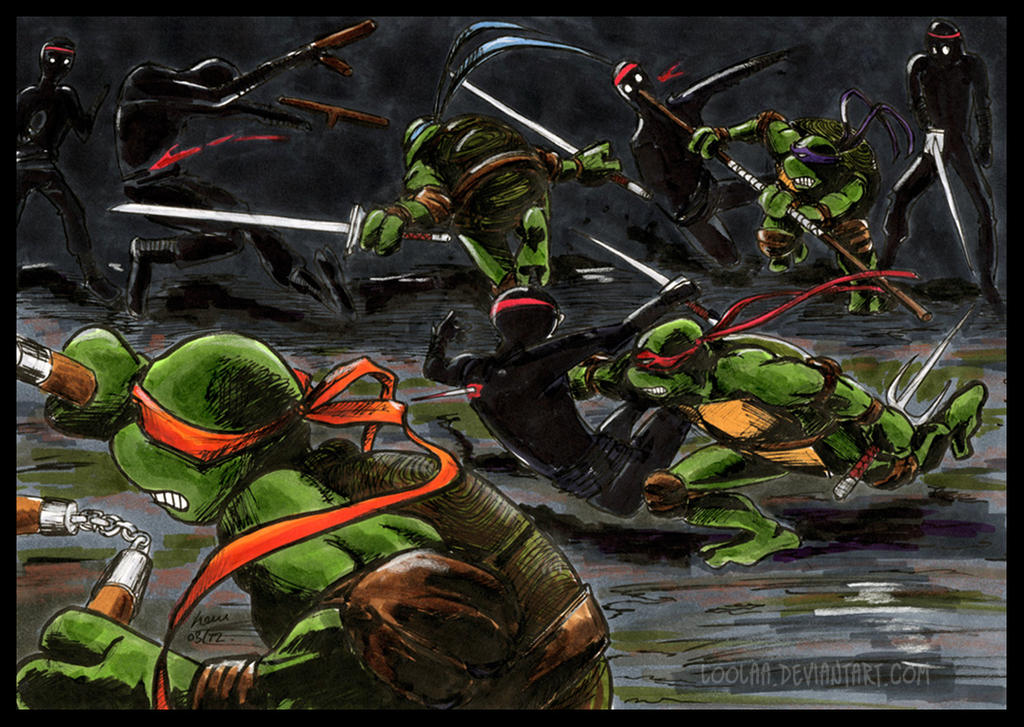 Watch
This picture right? I drew it in like 2008 or something when I was on the phone at work. There was dramaz going down and I was pretty irritated.
So I found it a few days back and was all MUST FINISH. Which is weird because after I'd drawn it back then I'd been all, 'meh it's shit' and dumped it in a folder with loads of old papers (boring papers, not papers with drawing on it.)
I'm glad I found it and that I didn't throw it away.

Oh, and I had to add Donnie, because he wasn't on it originally. Where he is was once a load of notes from the phone conversation.