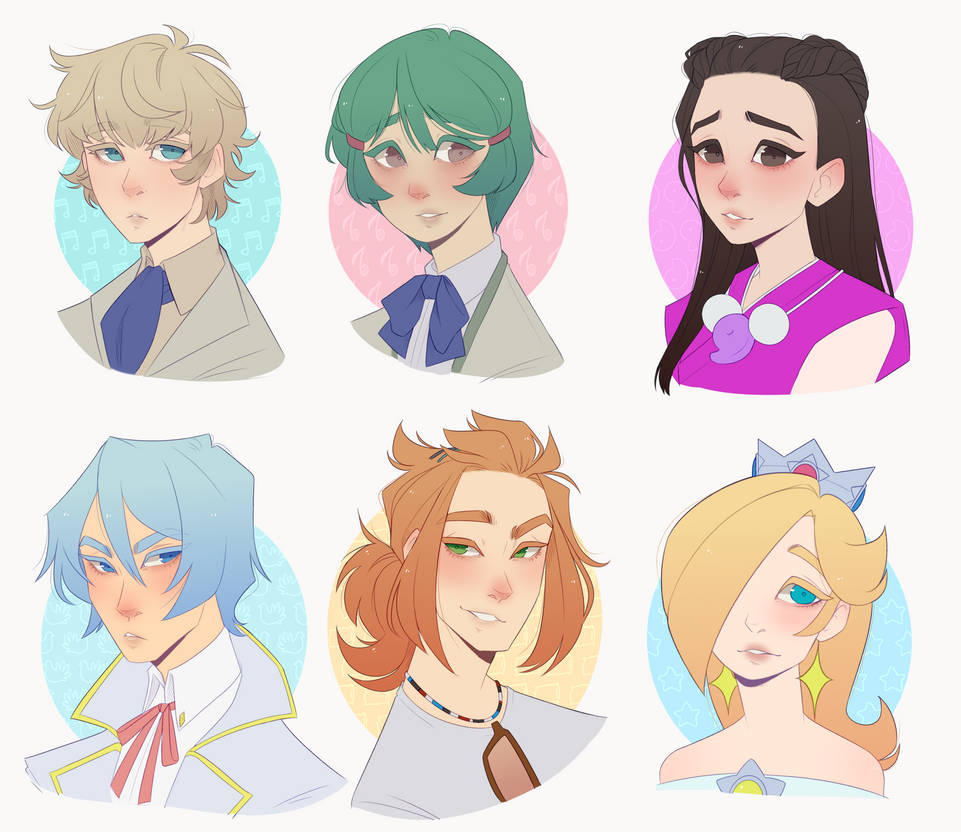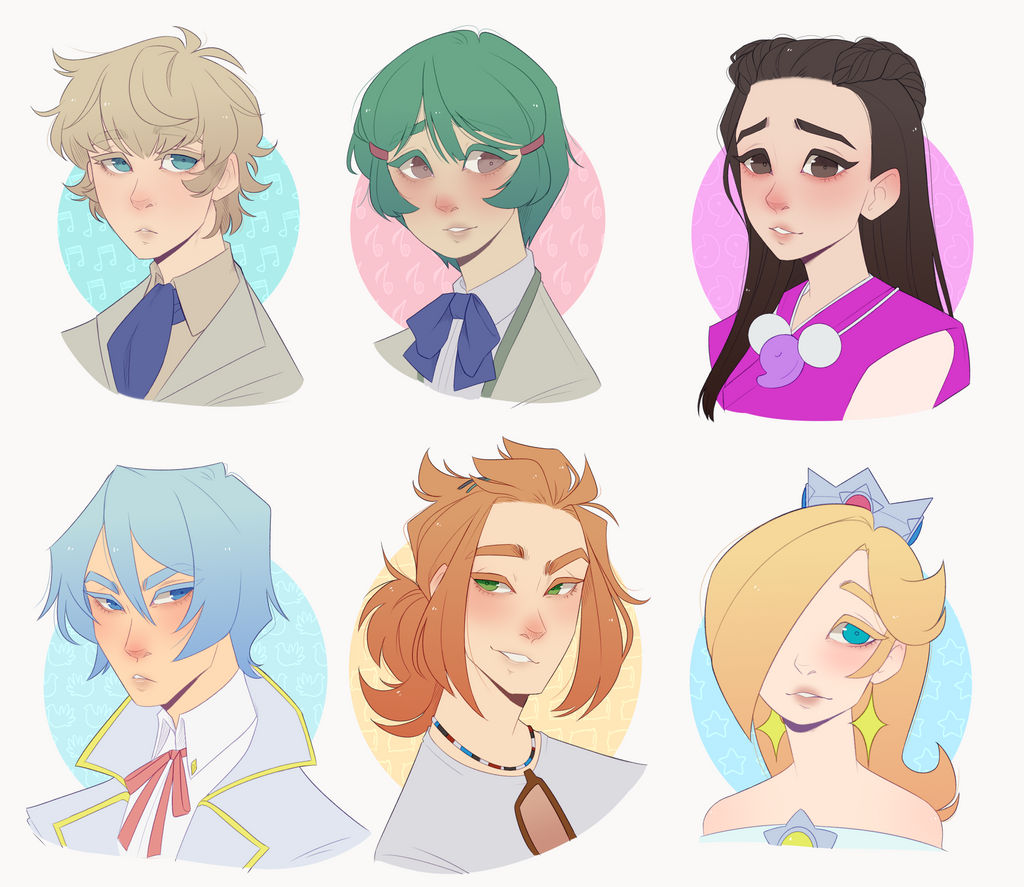 I normally never draw fanart, or at least very rarely. But I decided to do some ! These are all scattered over a period of time
from left to right >>
shimizu (La corda d'oro) One of my favourite activities is to watch bad reverse harems (one girl and tons of guys falling for her) with friends and assuming all of them are bad we randomly one day put on la corda d'oro, because it was listed as a reverse harems. But O my god was this an amazing anime. It's about music and every character is very like-able. I was really surprised honestly ! My favourite one was Shimizu, a sleepy dude who plays the cello. Even though he is depicted as a "suitor" for the main character, me and a friend really shipped him with another girl
fuyumi (La corda d'oro) We shipped him with this one ! A shy girl who plays the clarinet. They don't interact a lot in the beginning but me and a friend have this whole theory how they're ment for each other and no one can convince me other wise these two are canon fight me so what that they dont directly talk to each other until episode 17
sister Iris (Ace attorney) My favourite game of all time is Phoenix Wright Ace attorney ; Trials and tribulations (Aka phoenix wright 3). I find Iris a really interesting character and if you haven't played this game I really recommend it.
Sakuya (Hatoful boyfriend) Best datingsim out there, no competition ! (its that dating sim where you can date pigeons). Sakuya was my favourite bird, his own route is honestly not that interesting but he really shines in the true ending. Gotta love snobby rich bitch boys
Nao (pillow boys / makura no danshi) Makura no danshi is a very awkward first person anime where several boring flat boy characters talk to the viewer (and wait for an answer) while making awkward comments about sleeping and trying to seduce you. I loved it. It's so bad that it's good. This guy is by far my favourite, he is just some random college dude that wakes you up while you're sleeping in the cafeteria then invites you to a party because he loves that shit, but when you say no because you're gonna sleep he decides hes not gonna go to the party either because he got something "much more interesting" and then you skip class together. These episodes are like 5 minutes long
Princess rosalina (Mario Galaxy) I really liked Mario galaxy, and even though my love for the character really comes from the books where she was seen as a little girl, I also like her grown up version. I always choose her in mario games, I don't even know why. Very simple yet lovely design, like a lot of mario designs honestly
I hope to do more like these, just simple headshot fan arts ; also it says something about me you know , maybe someone finds that interesting pff


Reply

Iris and Rosalina look beautiful, great job!
Reply

Reply

Iris!!

Reply

Reply

I can't believe there's a pigeon dating sim..lol
Reply

Reply

Reply

I really like how these all turned out! And Shimizu x Fuyuumi forever <3
Reply

I haven't seen/played any of these, but I love how they turned out!
Reply