Greetings and Salutations


Model stock is back up, thank you all for your patience and support. The stock gallery description now reads "Stock Photography which the provider has granted a license for incorporation into other Deviant artists work".
My rules are here
longstock.deviantart.com/journ…
and as long as you respect them, I'm happy.

Thank you thank you to the ever awesome
UnicornReality
and
Moonbeam13
for taking care of this so quickly.

Hey, guys -
I'm still alive, still planning my stocky return. I finally got around to showing my guy my stock account and he loved it. He's an artist and he's going to help me make Very Useful Stock. He's already had a few really great suggestions. I'm really excited about this - I've wanted a stocky partner since I started making stock two years ago. Quite a few of my fave stockers work in teams and it really looks like fun. Hopefully, we'll have some stock up soon.
I'll be at the San Diego Comic-con this Friday and Saturday - if you spot me before I see you, say hello! I'll be the one in the weird outfit.


SHAMELESS PLUG AHEAD:
I'm selling my crochet hats on Etsy now. If anyone's interested, my shop is here:
www.etsy.com/shop.php?user_id=…
Etsy username is AnaStar and these are some of the hats I make and sell: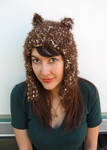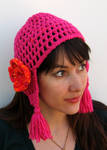 Come by and check it out!

Don't forget to enter my
Be Very Silly and Funny Contest
here
longstock.deviantart.com/journ…
karemelancholia
has a fantastic list of the contests going on around dA over here
karemelancholia.deviantart.com…
, for those of you looking for something to do.