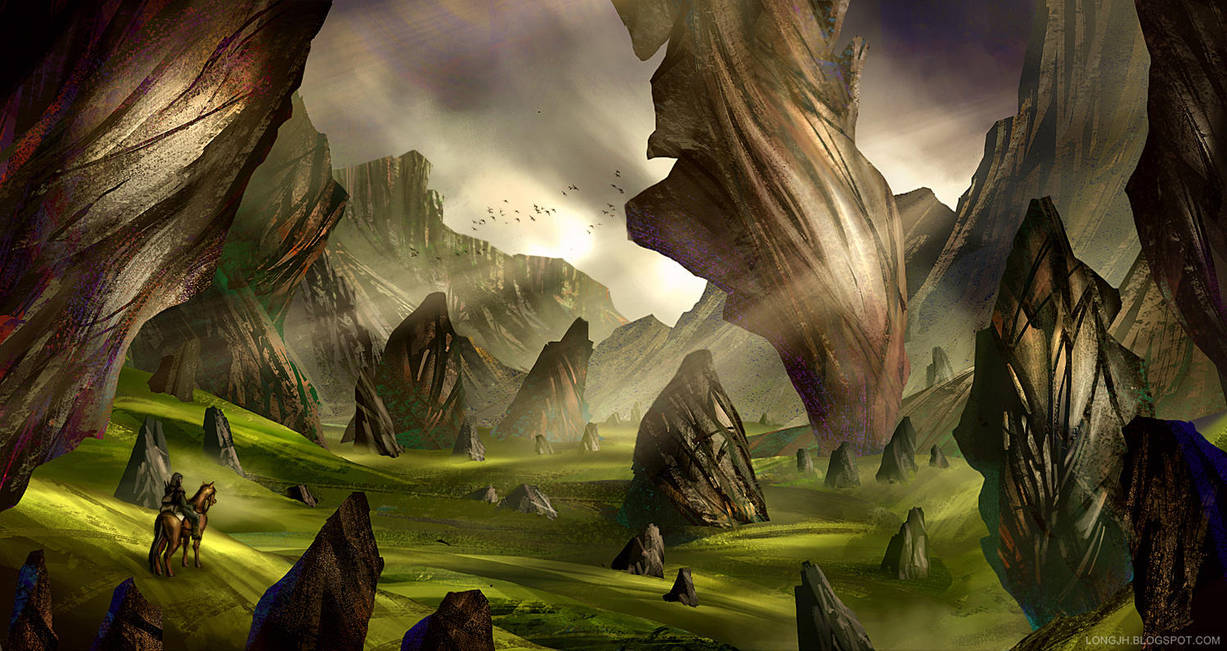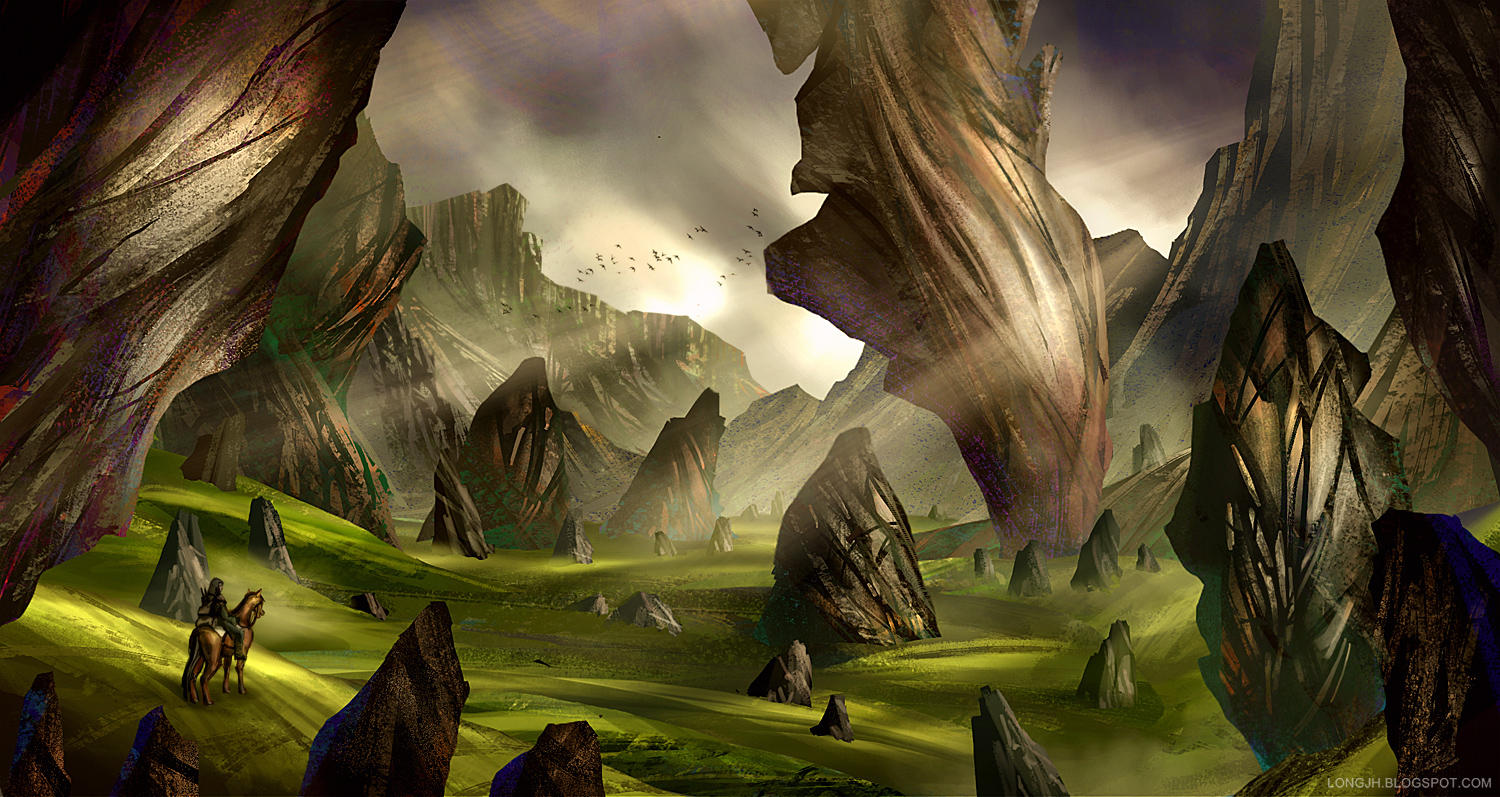 Watch
Lately I've been doing a couple of landscape studies - trying to improve my ability to create better looking environments, so I did this painting as sort of a "test" to apply what I have learned so far. Wanted to try some new painting techniques as well. Slightly inspired by the backgrounds in Shadow of the Colossus.
Don't forget to check out my
art blog
for all the silly things I draw that don't end up on DA!
Hope you guys like it!
May '14

Reply

I think its great. Love the light and atmospheric perspective going on.
Reply

Yeahhh Shadow of the Colossus! You have that strange, slightly surreal feeling down. Awesome. This would look great worked up into a series.

Reply

I'm engrossed by this piece. I would absolutely live in this valley. Great color choices.

The more I look at this piece the more I notice. The blue and purple on the rocks are a fantastic addition.
Reply