Hey guys, got a really neat surprise a couple of days ago: one of my works (
Guardian's Crusade - The World
) managed to get a Daily Deviation! I didn't even notice until I realized I had like 2000 message stacks (2000 is pretty big for me, usually I get like oh, 15?). Huge thanks to
Ginryuzaki
for suggesting it and
Thiefoworld
for featuring it, also shoutout and BIG thanks to all my new watchers and those who faved my works recently, I really appreciate it! I'll keep doing my best and keep improving at this art stuff, I promise!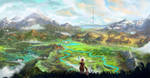 I also just finished a piece for the
Lightning Returns
contest recently. Crazy rushed amidst a bunch of work I've been getting recently (extremely grateful for those) and I kind of strained my arm a little in the process, soo I'll be taking it easy on the drawing for awhile. So to all you guys out there using the computer and wacom, drawing and painting for hours on end, remember to take care of yourselves. Nothing's worse than not being able to work cuz your wrist and shoulder's all sprained up.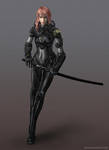 That's all for now! Thanks for dropping by - and stay beautiful!
Cheers
Junhong
--EVERYBODY LOVES LINKS!--
www.longjh.blogspot.com
<-- Artblog!
www.longjh-art.blogspot.com
<-- Portfolio Site!
CGHub
-
Sketchbook
! (it's mostly the same as my blog. Just more rants.)