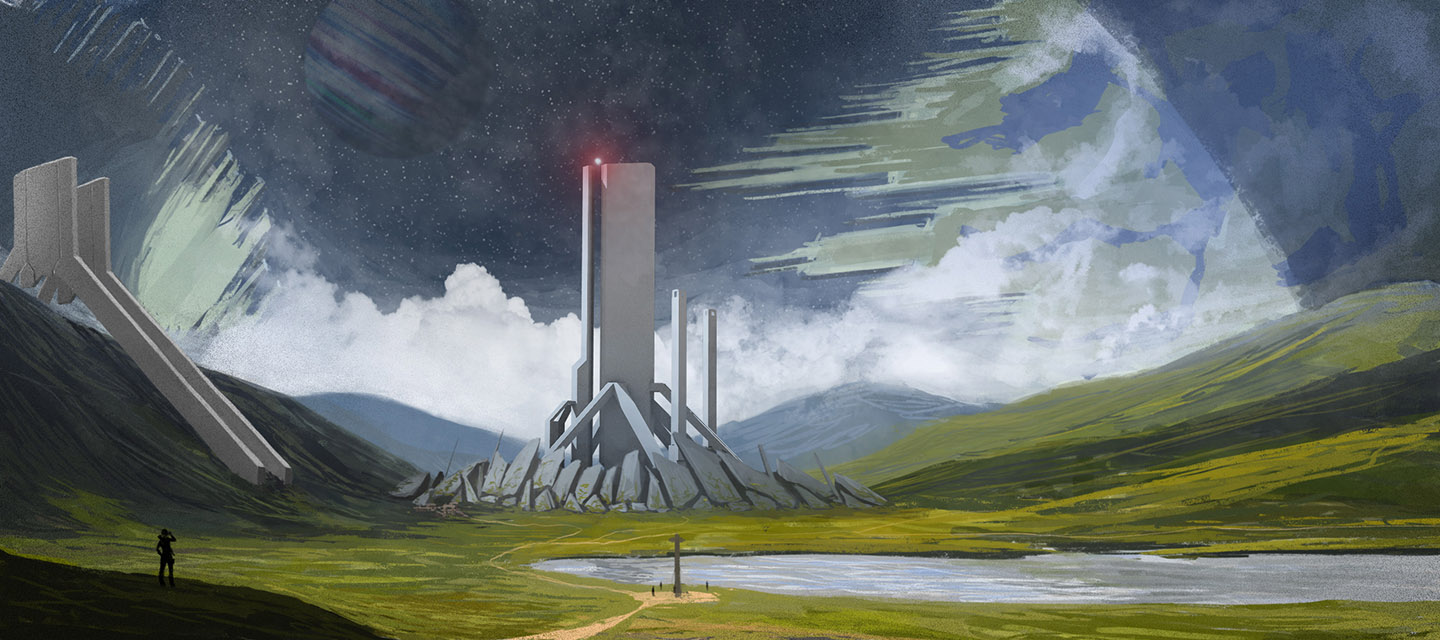 An improved version of this one
[link]
This city is in a cylindrical world - like the one in "Rendezvous with Rama", only this one is broken and emergency artificial gravity is holding the atmosphere.
The atmosphere is actually thinner than that is on earth, so one can clearly see through it. And at the same time a force field repels dangerous cosmic rays.
People found this world thousands of years ago, they build cities around large structures.
This city is one of the few areas that receive sunlight.

What a great audacity in this concept!

My only regret is the planet at the background. It looks kinda unrealistic compared to the rest. Hovever, it's not that visible...
Reply

Thank you very much.
I wasn't so sure about how a gas giant would look like through a thin atmosphere.
Reply

That is all kinds of impressive! I really like the landscape you have created here!

Reply

really interesting piece. by 'cylindrical world', do you mean like a dyson sphere?!
Reply

Glad that you mentioned Dyson sphere. Cylindrical world is quite different from dyson sphere. It's a kind of O'Neill cylinder, or Island 3, only in a much larger scale.
By definition, Dyson sphere is a system of structures that orbit a star in order to harness the solar energy as much as possible. An O'Neill cylinder could be one single structure in this system. An ringworld on the other hand could be both, if the ring is large enough to enclose the star in its center, it is a variation of Dyson Sphere; if there are a number of smaller rings that orbit the star in a spherical manner, then this system is a variation of Dyson sphere.
In short, Dyson sphere is not necessarily a single structure, but the point is to enclose the star in its center. O'Neill cylinder is, well, just a cylindrical world.
Hope this clears it out.

Reply

Reply