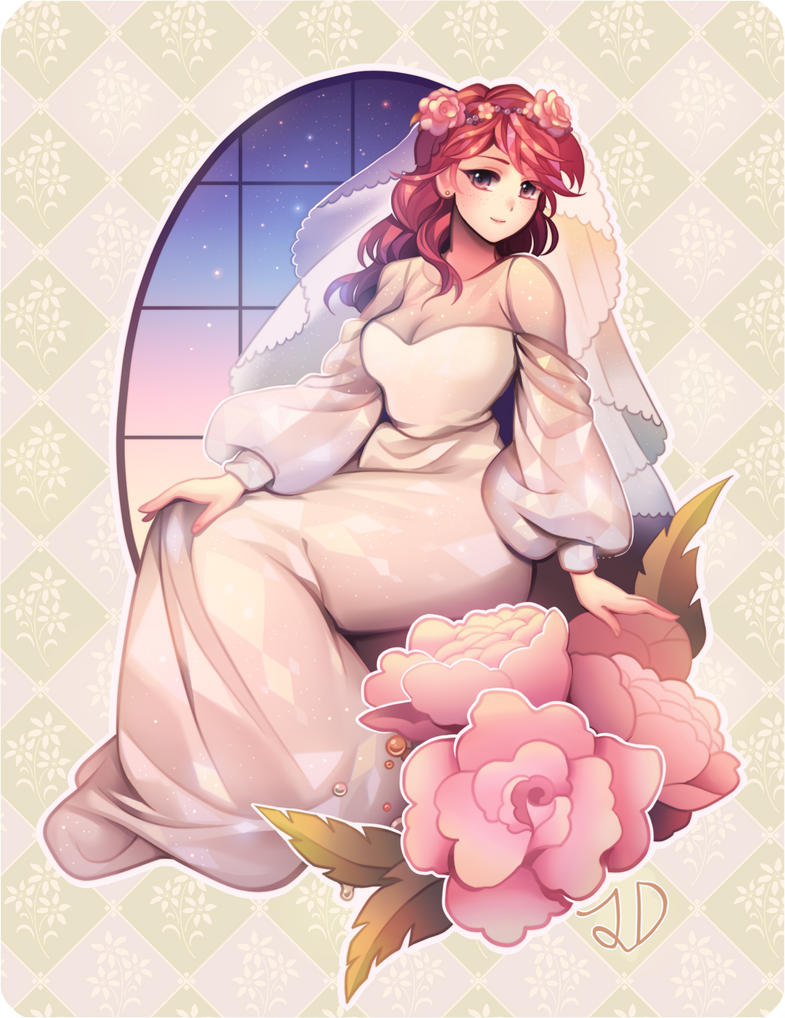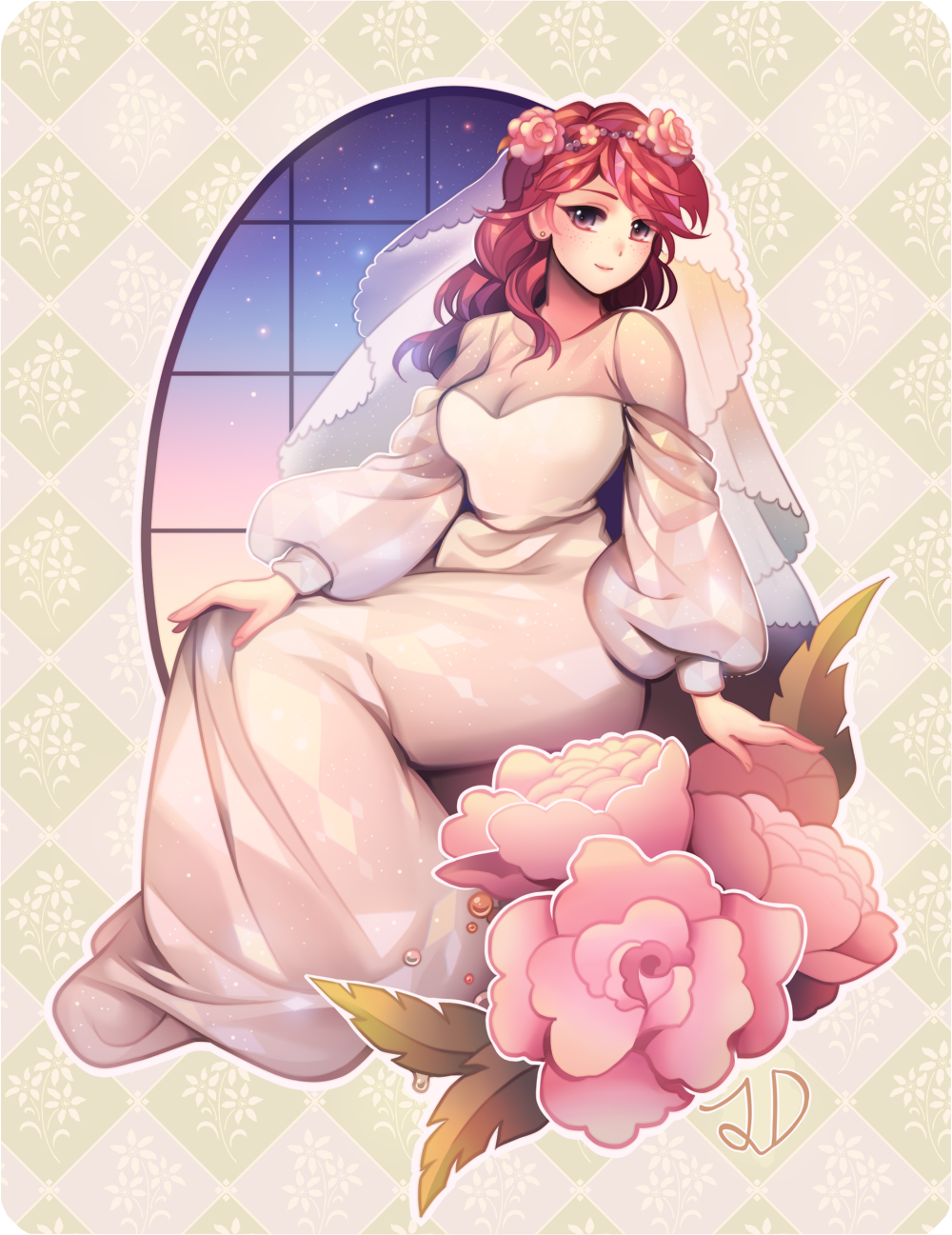 (Scheduled post. I would like to reply to previous comments soon.)
Yay, I actually drew some character art for the first time in forever! This is one of my OCs Emily. Some of you may remember her. I've always wanted to draw her in a pretty wedding dress. I am hoping to draw more character art this year and with more detailed backgrounds.

Also, I'm looking for computer advice:

My desktop will not be getting fixed any time soon, and my laptop is getting old. If you have any recommendations or suggestions for a laptop please let me know, because I'm looking around for a new one, preferably Windows. I'm looking for a laptop that can handle video streaming / recording, and heavy paint software like Photoshop and Clip Studio Paint (the latter of which I have but can't use) Essentially my base of operations since I want to be able to take everything on the go. Budget-wise, probably $1200 to $1500 more or less, since I consider this a long term investment. I would appreciate any advice on the matter. Thank you in advance!