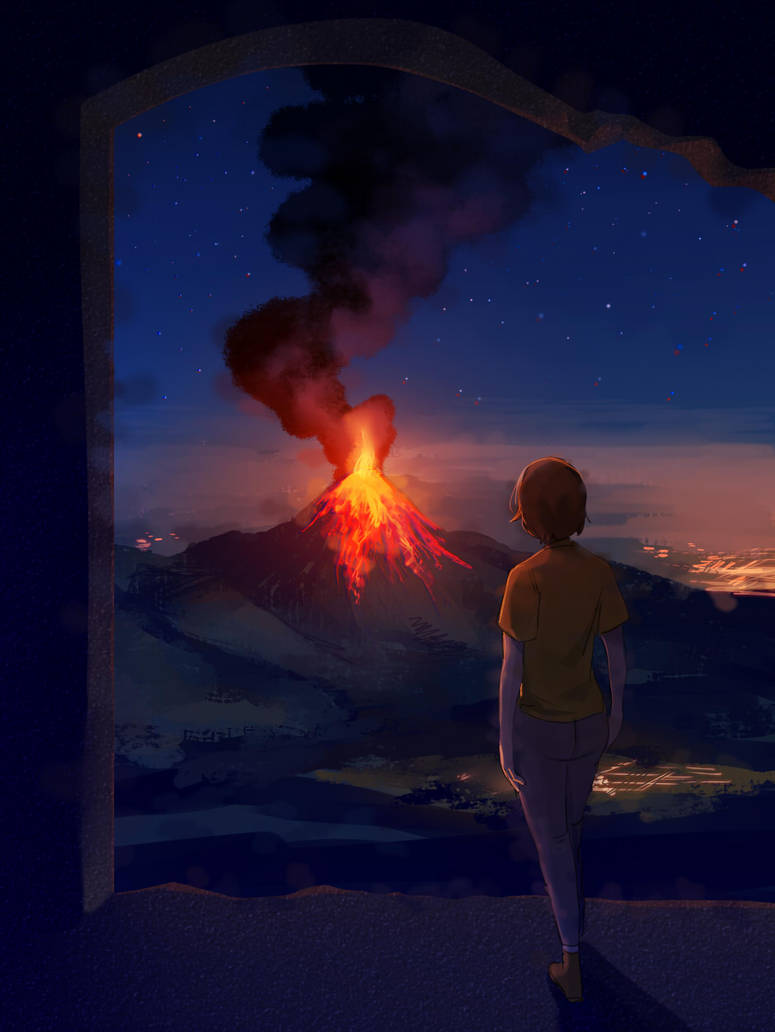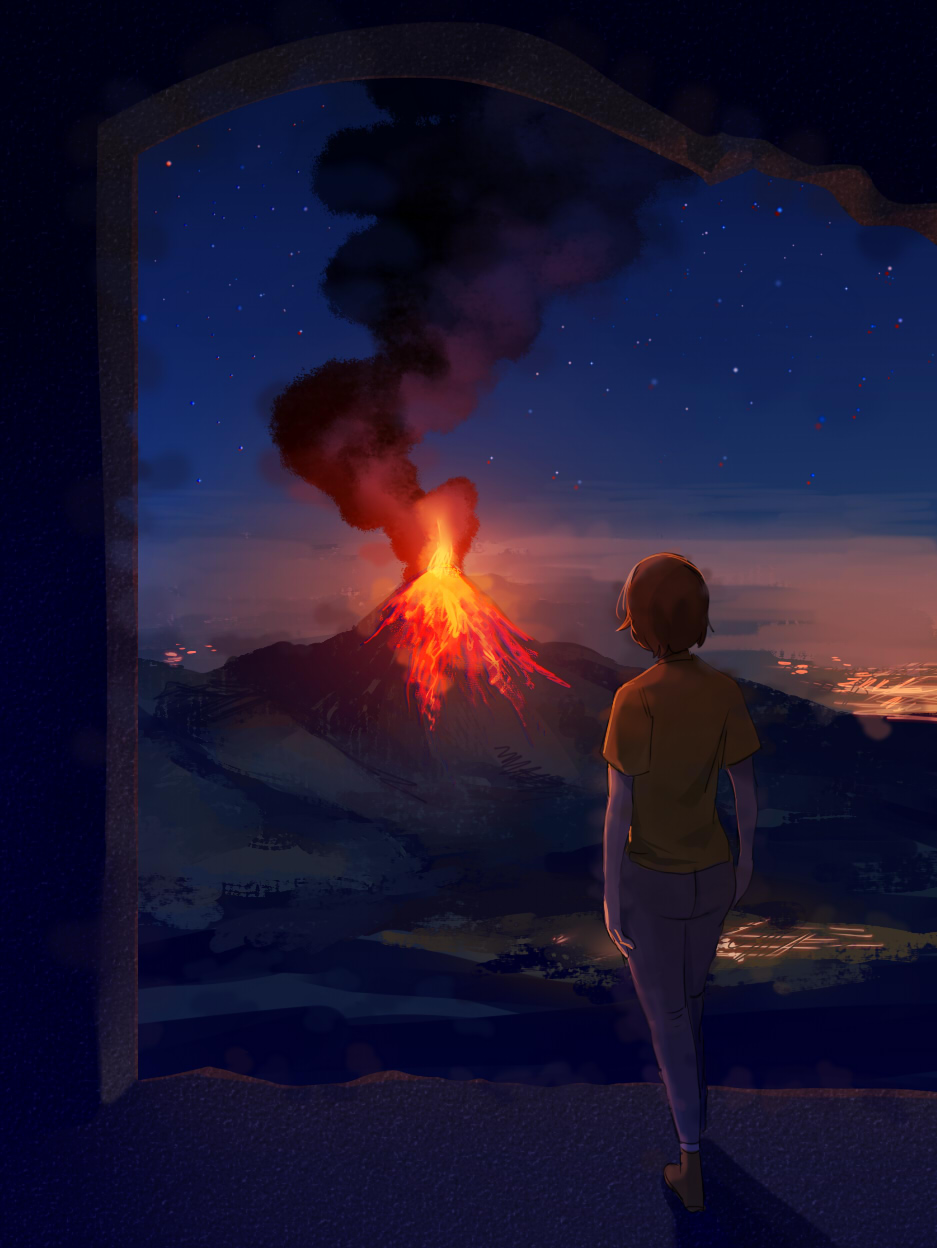 Watch
A lookout point to an erupting volcano.
I could feel the heat despite the distance.

I sure hope the villagers listened this time and actually went to the designated evacuation centers. . .
Reply

Man I gotta ask, do you live near an active volcano yourself? A few years ago I took a geology class and the teacher showed us footage of Mt Pinatubo erupting. It looked like hell on earth.
Reply

Not exactly near since it's not on the island I'm living on but Mt Mayon has become active again recently. If it erupts, they say it could be as bad as Pompeii.

I wasn't alive for the 1991 eruption of Mt Pinatubo but my mom says that when it happened, roofs and trees got covered in ash and soot here in Palawan as well. I find that especially scary since the volcano isn't even on this island TvT//
Reply

Oh wow, that's nuts. I'm not terribly familiar with the geography of your country, but after looking at a map that's quite a reach for the volcano, but I can definitely believe it. I remember that being discussed in my geology class as well. That stuff can travel crazy far. D:
Reply