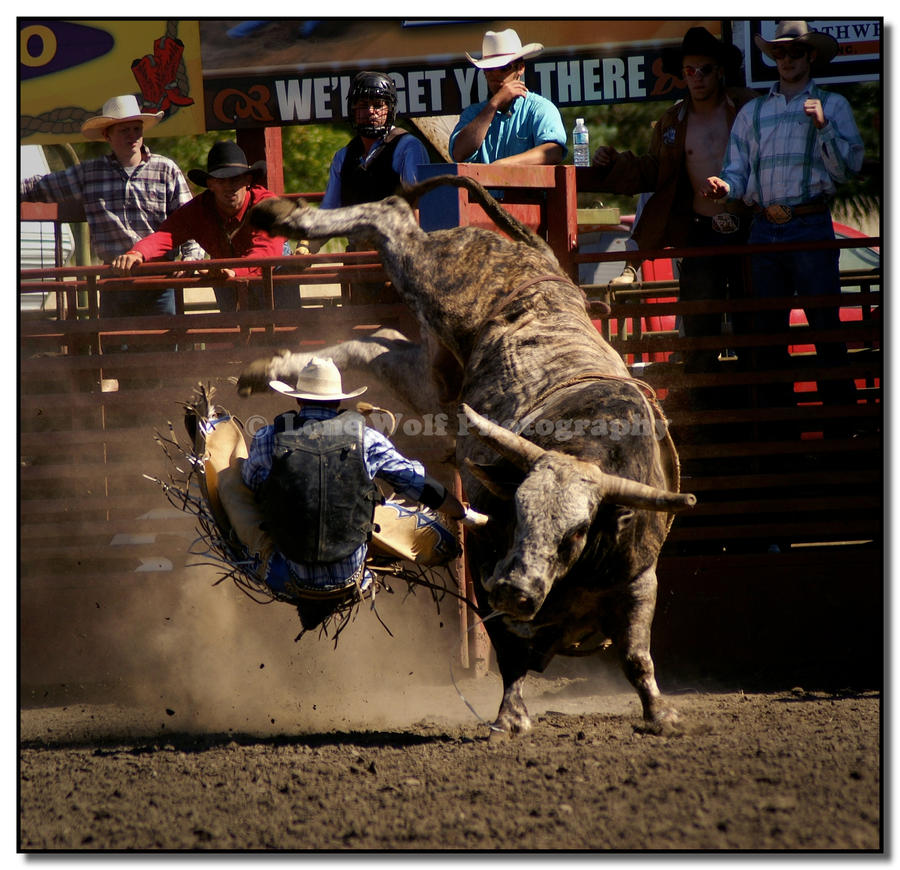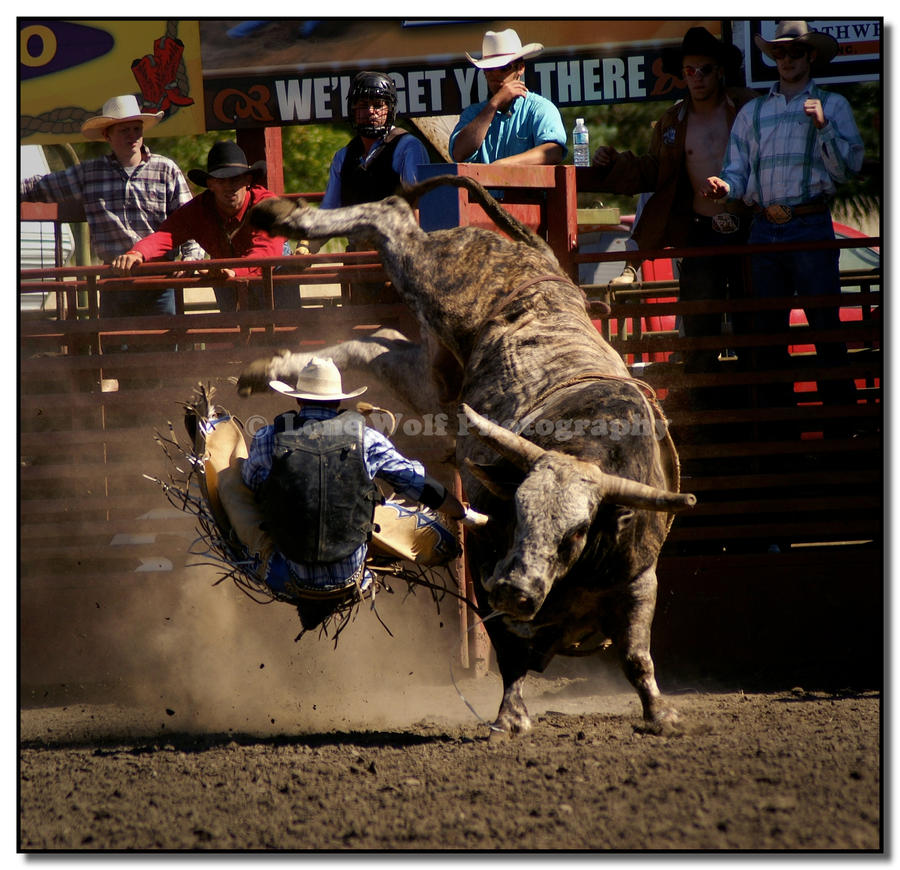 Watch
A cowboy gets thrown to the great satisfaction of the bull who gets to watch him bite the dust.

Featured here:
[link]
Featured here:
[link]
Featured here:
[link]
Featured here:
[link]
____________________________________
If a picture's worth a thousand words...
I'm talkin' up a storm!
ALL OF MY IMAGES ARE FOR SALE
Even though you don't see the "buy print" button below my pics!
Read important information regarding ordering my prints on my profile page!!
All my images are now open for use as stock!
Please read my
Rules of Usage
before using.
IMPORTANT! © COPYRIGHT Lone Wolf Photography
This image is copyrighted ©2007 Lone Wolf Photography.
All rights reserved.
My work may not be reproduced, copied, edited, published, transmitted or uploaded
in any way without my written permission. My work does not belong to the public domain.
If you doubt this, feel free to email me: mrdakin_tmp@yahoo.com
1010070704_master_PICT7180a.JPG
Daily Deviation
Given 2010-09-16