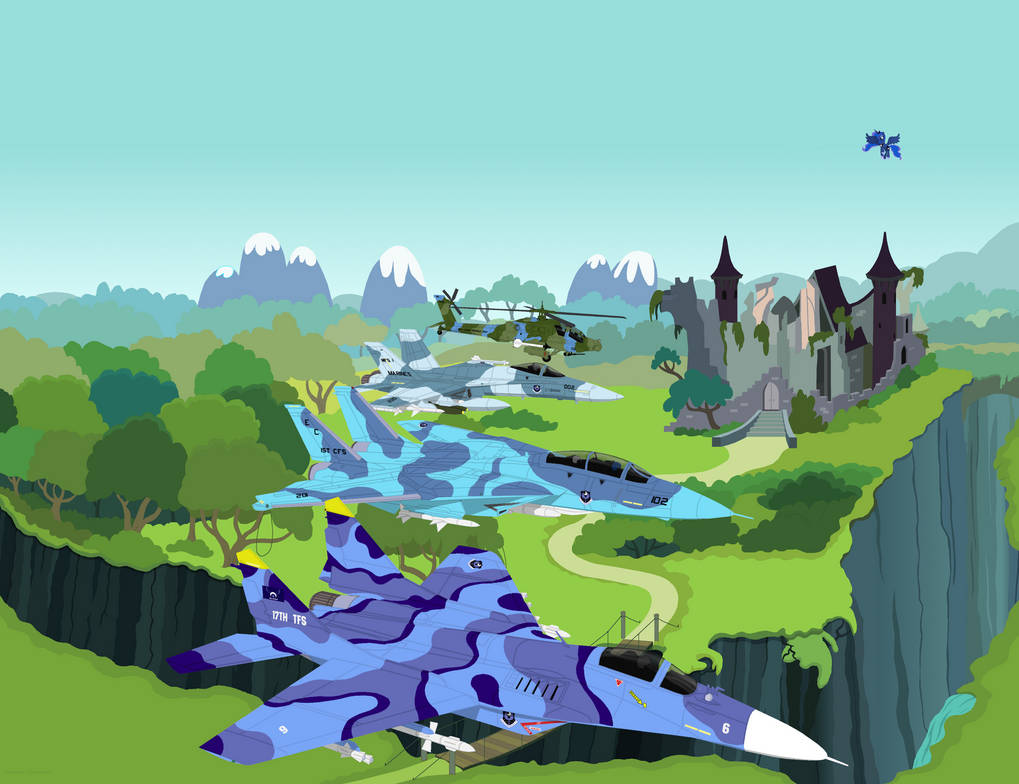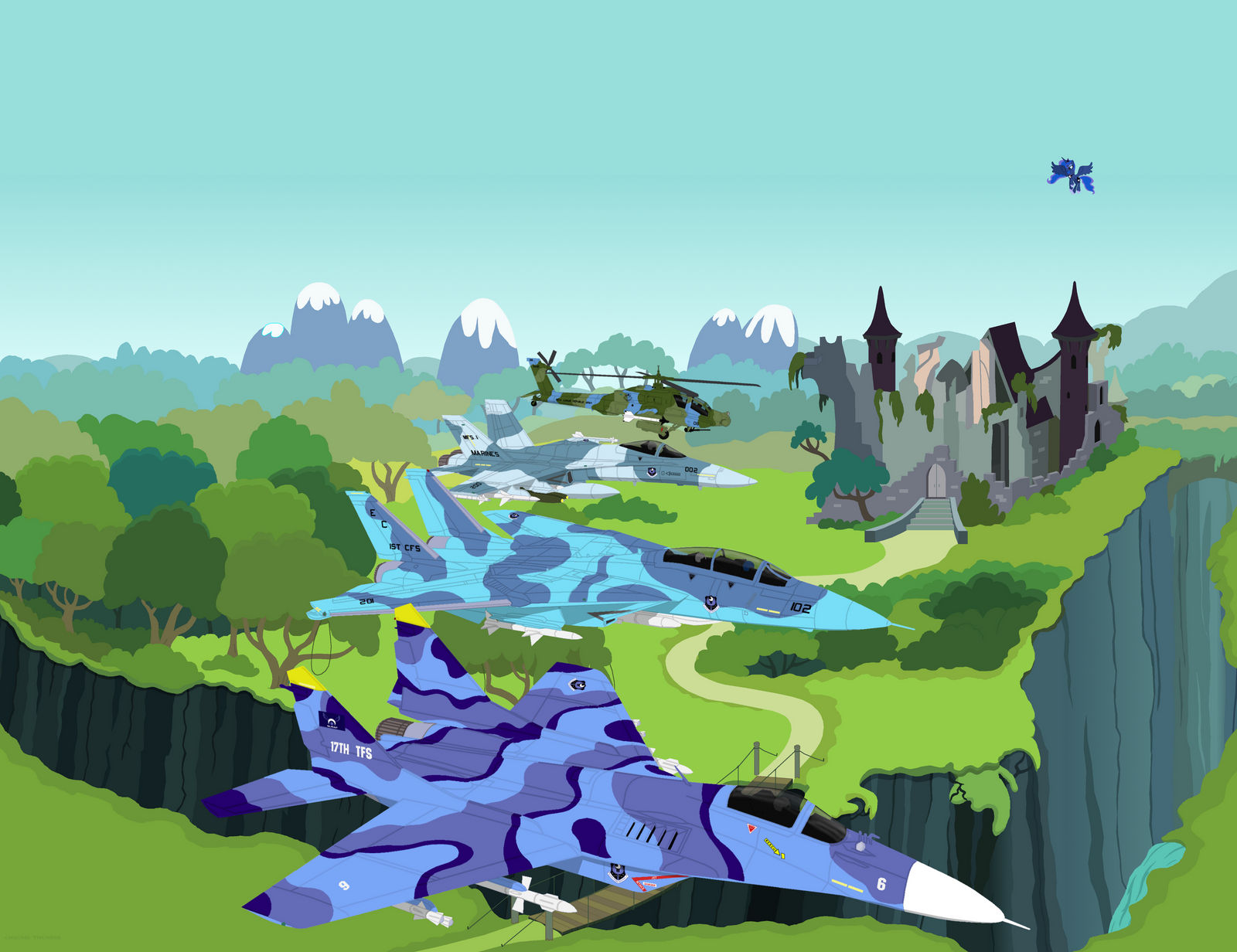 This is what I first made. I did a daytime image, then adjusted the color, brightness, and saturation to get the night time one. What did change was having a different sky, Luna vector (I made this one first, then recolored it for the other pic'), and the shading on the planes.
The darkness comforts us. The shadows protect us. We strike from the darkened cloak of night. But think not we lack the courage to stand in the light. We are the New Lunar Republic. Pride of the evening armada.
Lyrics from this song:
www.youtube.com/watch?v=qX1sYy…

This Deviation was featured in the following Equestria Daily Post
www.equestriadaily.com/2019/03…
Thank you for providing pony material for all of us to enjoy

(This bot is unofficial, it is NOT affiliated with Equestria Daily. If you do not wish to get these notifications anymore, please just block this account.)
Reply

MiG-25? Pfft...F-15C, baby!
Reply

Reply