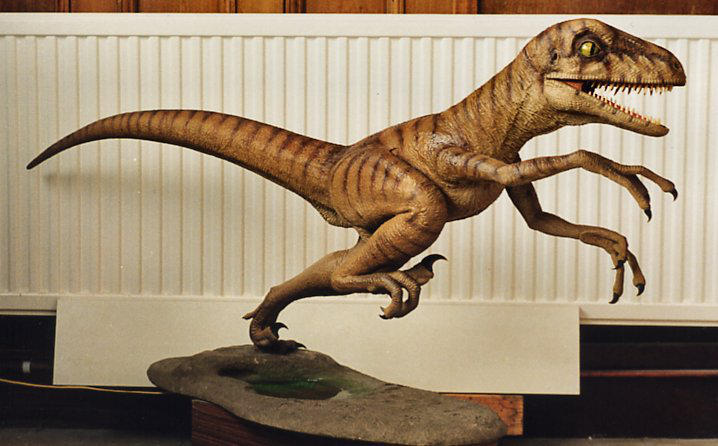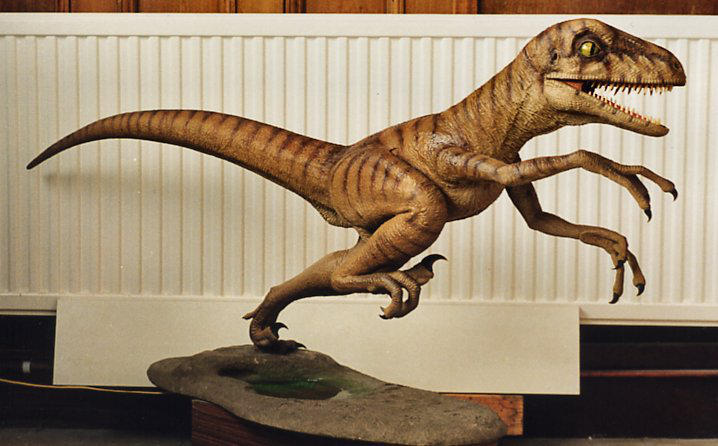 Watch
DEINONYCHUS (Not a Velociraptor) (1993 & 1995)
This one was made from Artist craft board with a polystyrene body covered with papier mâché.
Eyes and claws were made from dental acrylic, it was bought by a dentist back in 1993 for his waiting room, but it got knocked over and badly damaged, after I repaired it the dentist failed to collect it and it sat on a bench at work for over a year. Eventually I sold it to an antiques dealer.

Reply

Jeez. That's some damn impressive work. Was there any technique in particular you used to get the paper mache to retain such a scaly texture.
Reply

Thanks DocWatsonMD.

I make and use paper mache pulp mixed with wallpaper paste and PVA glue, this makes a good clay-like paper mache which can be sculpted, but it does shrink as it dries so you will need the re-sculpt as it dries out.
Reply

That's actually really great.
Reply