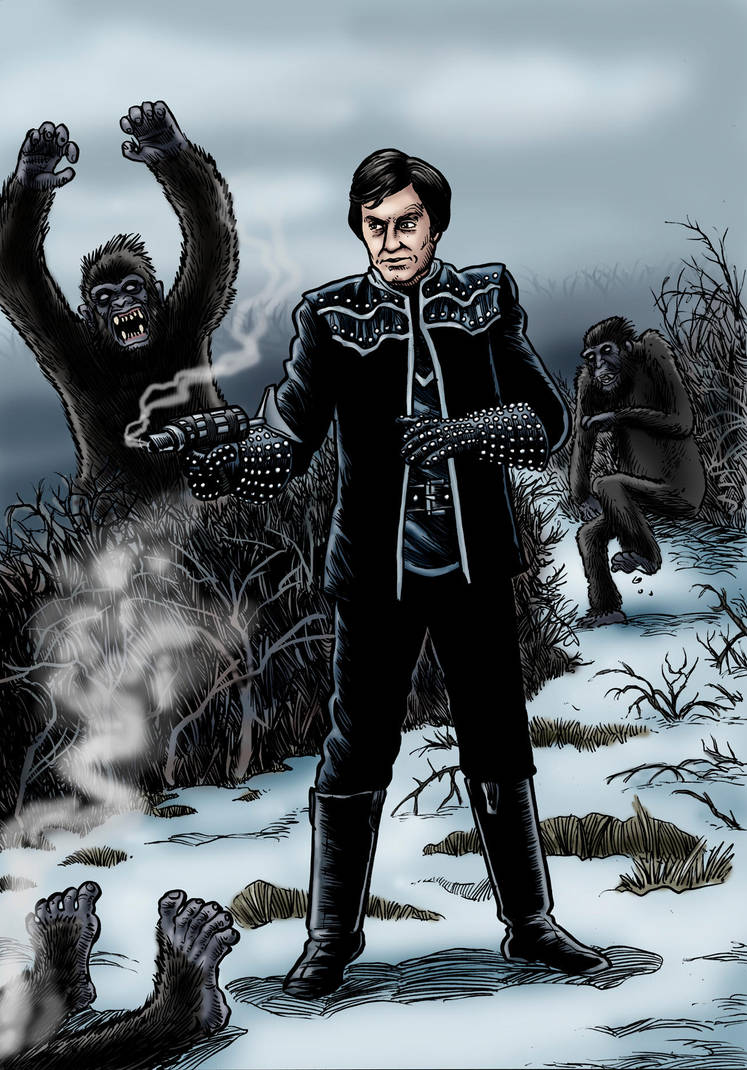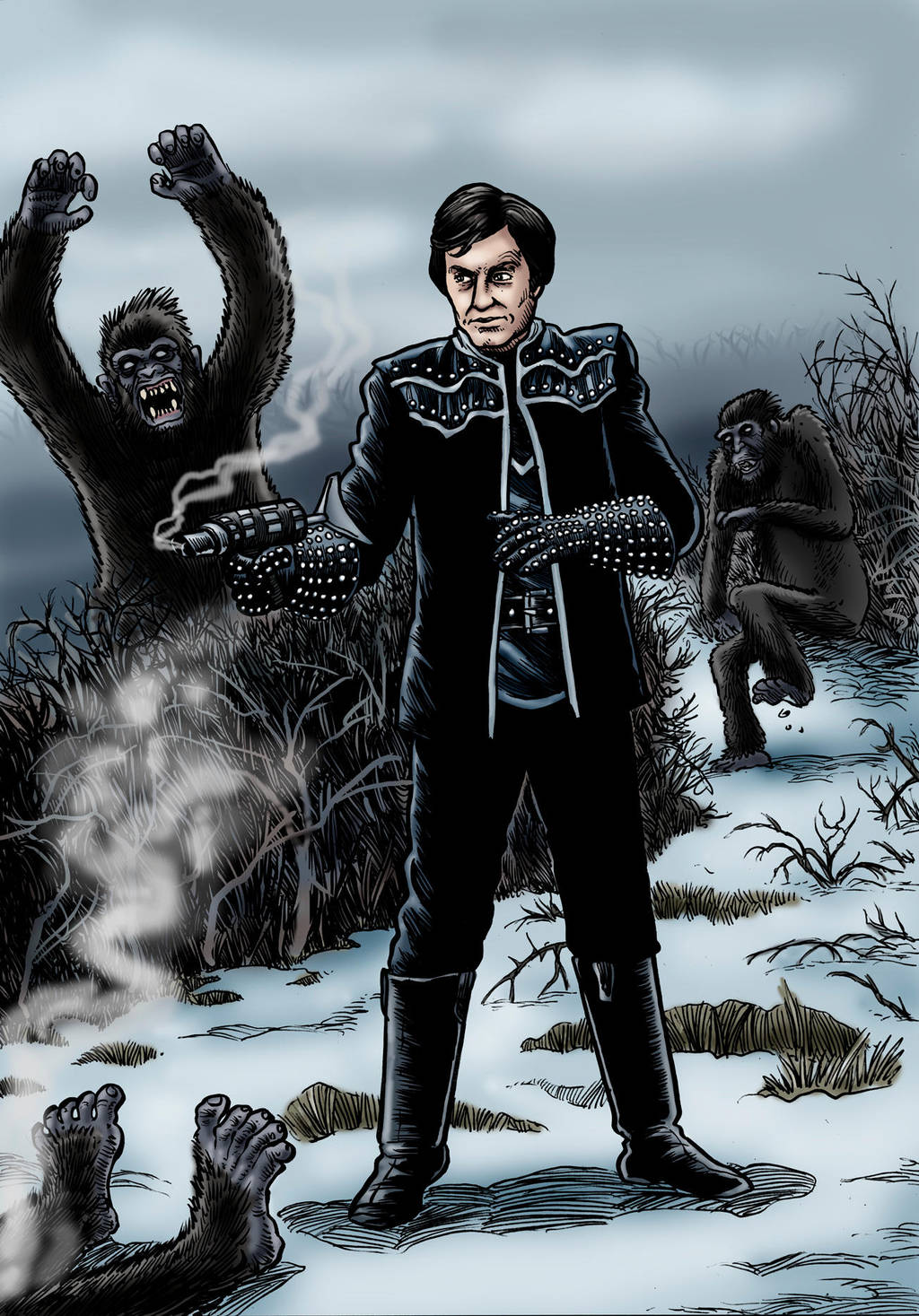 Watch
Cynical antihero (and ladies fave) from British scifi series "Blake's 7". This particular scene is a part of my childhood, and worthy of an explanation -so here goes. In 1980 I was on a holiday in Scotland with mom and dad. We stopped for the night in a B & B, and in the morning, all the tenants were crouched around a tiny color TV watching a man clad in black leather zapping ape creatures in a snowy landscape. Dad asked what was going on, and a guy explained that leather dude was a part of a band of rebels, and the planet was a dying artificial world with sped up evolution. The ape creatures were actually what humans would evolve into in many thousands of years.
Eventually watching all of the "Blake's 7" episodes I found out that my childhood memory played a trick on me. We actually watched two joint episodes, and it's the character Tarrant who shoots the ape creatures in episode one, while Avon struts around in his leather outfit in episode two, zapping other monsters that kind of look like carnivorous plants or giant, upright-standing slugs (which I had completely forgotten about). I also distinctly remember seeing red laser bolts. There are no laser bolts in this show; just sound effects and some smoke and explosions.

Avon calling!

Reply

I have never heard of this before but now I want to see it
Reply

"Blake's 7" is actually a very good show, but it does suffer, like classic Doctor Who, from budgetary limitations. The design work is, like in classic Doctor Who, often excellent, and there are lots of good actors. What makes it interesting is that there are no heroes in the story, just opposing forces. The protagonists are a band of criminals who gang together because they have a common enemy, an even more evil galactic empire. Our "heroes" often do morally questionable acts, and frequently get killed off very
unceremoniously. In other words, the stuff "Game of Thrones" is being hailed for as original and groundbreaking storytelling was already done in "Blake's 7". And, more to the point, in Michael Moorcock's fantasy books.
Reply

Just sounds better and better
Reply

Almost all of "Blake's 7" is on YouTube. Here's part 2 of the show I watched when I was a kid:
www.youtube.com/watch?v=UYZ1-z…
I think you'll recognize parts of it from my drawing above

Reply

My first thought was something about being really protective of bananas.
Reply

Reply

Well, I actually drew this one before Halloween, but decided to finish another image for the holiday. Then the Mugato image sort of slunk in between

Reply

Great image. My early Doctor Who memories are equally jumbled. I remember Tom Baker sitting at some kind of control panel the first time I saw him as the Doctor.

Reply

I think we all have some very jumbled TV memories from our childhoods.
Reply

Memory can be more a funhouse than a library, I fear - that's what makes it so fun to see what you can look out!

Reply