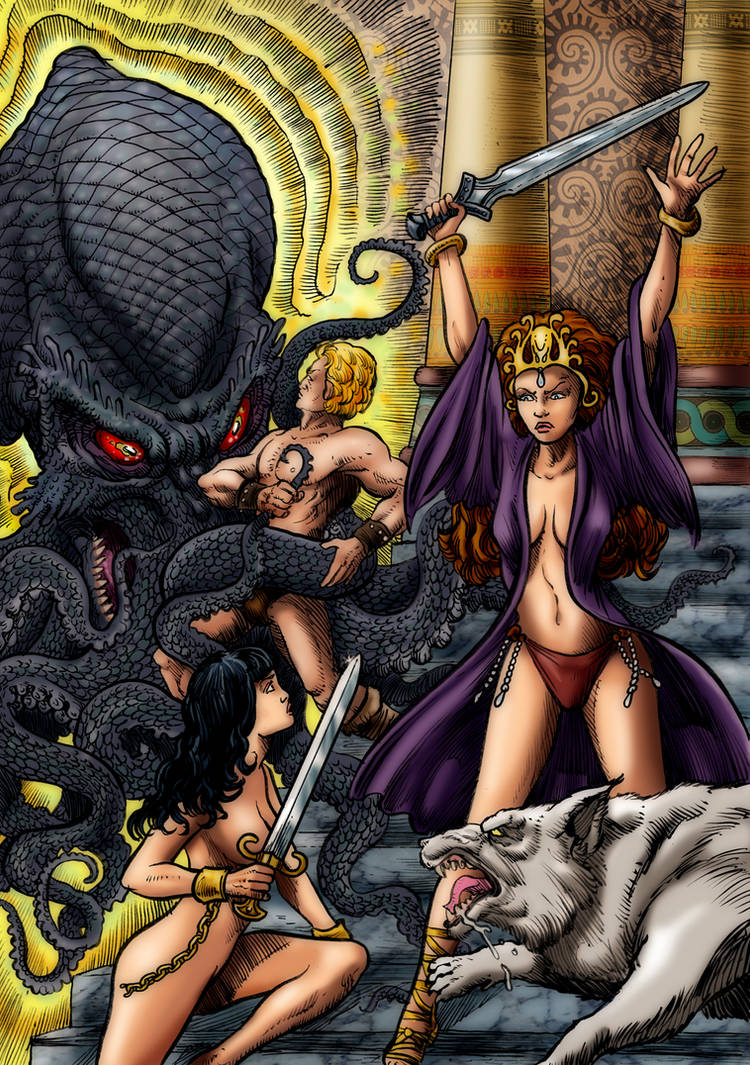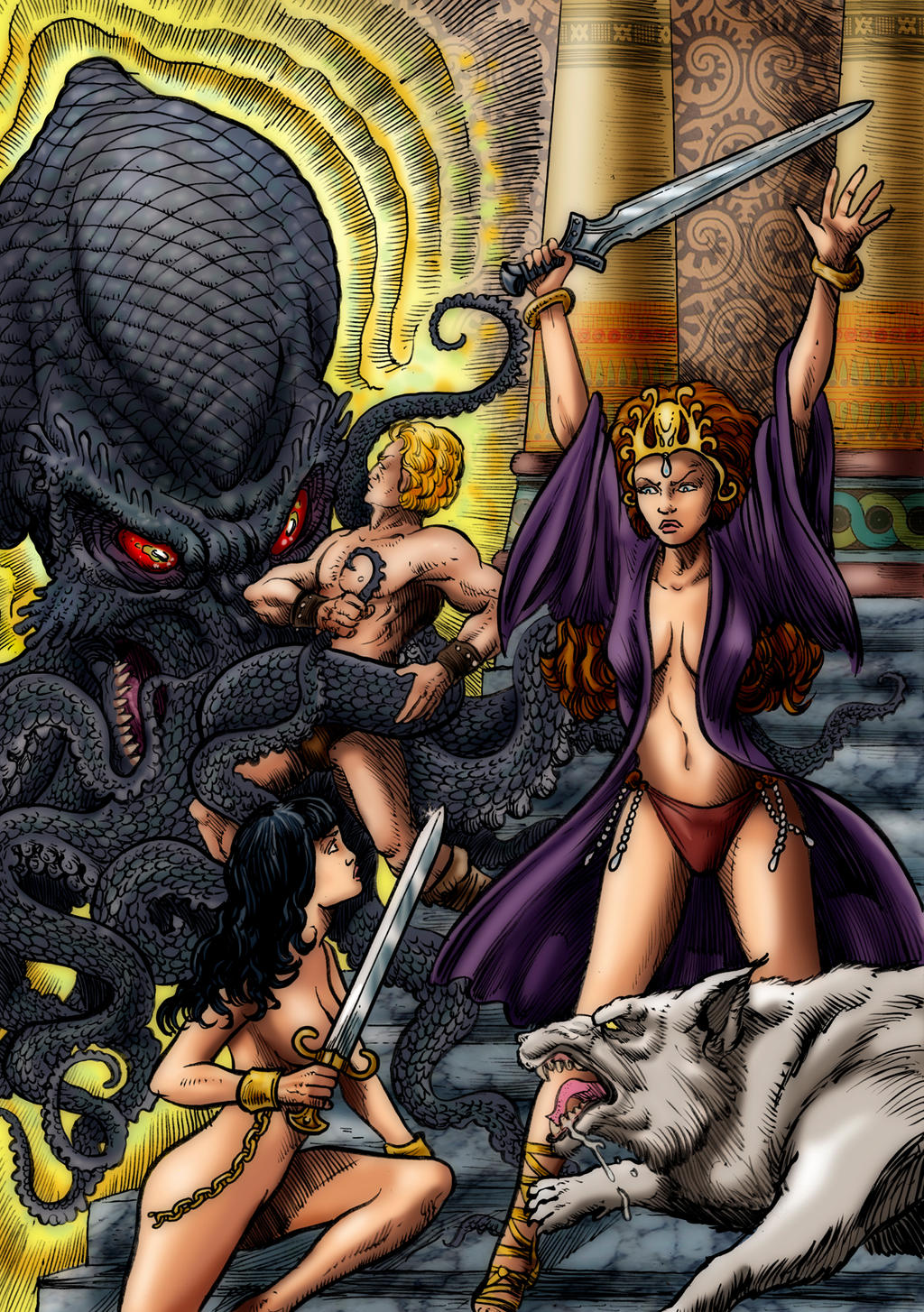 Watch

The women are great, and

I like how you designed that Cthulhu creature.

Reply

It looks like it's the guy who needs rescuing here. Two naked warrior women to the rescue.
Reply

The gals are a couple of impressive fighters, but the blonde hero is not to bad either

Reply

Quite a rare find, you've quote a "harbinger" of Lovecraft's Cthulhu Mythos.

Reply

I don't know if those monsters actually are connected, or simply created without the one influencing the other. But the similarities are interesting

Reply

Your work reminds me of William Stout...such detail! I thought the squid in the background was Gezora, but your beast look a lot meaner! The barbarian babes are pretty pleasing to the eyes as well.
Reply

I'm sure Stout is an influence on me as well

The two guys I have been very much influenced by (since I was a kid) are Wallace Wood and Alex Raymond. I guess Khalk'ru is very similar to Gezora, but the Merrit monster came first.
Reply

WEll, i noticed a similar level of detail, especially looking at your squid monster. Yours is scarier looking than Gezora, who looks, well, brainless! Yours looks like something that is looking for a victim!
Reply

Sword & Sorcery!!!!

Reply