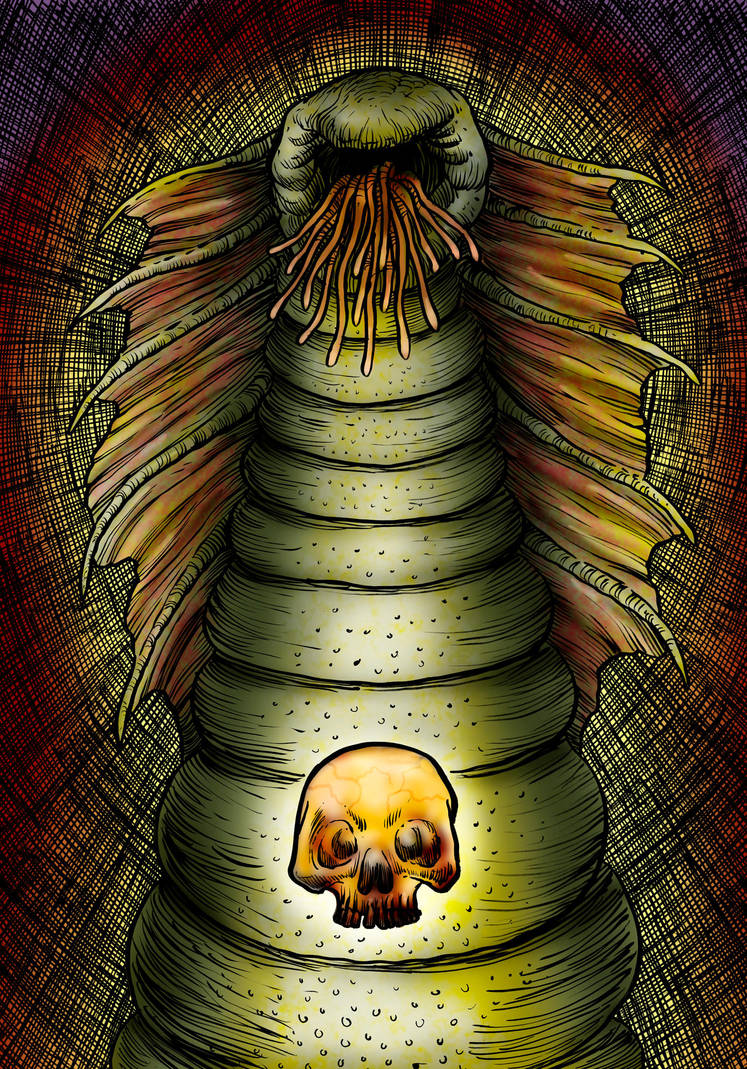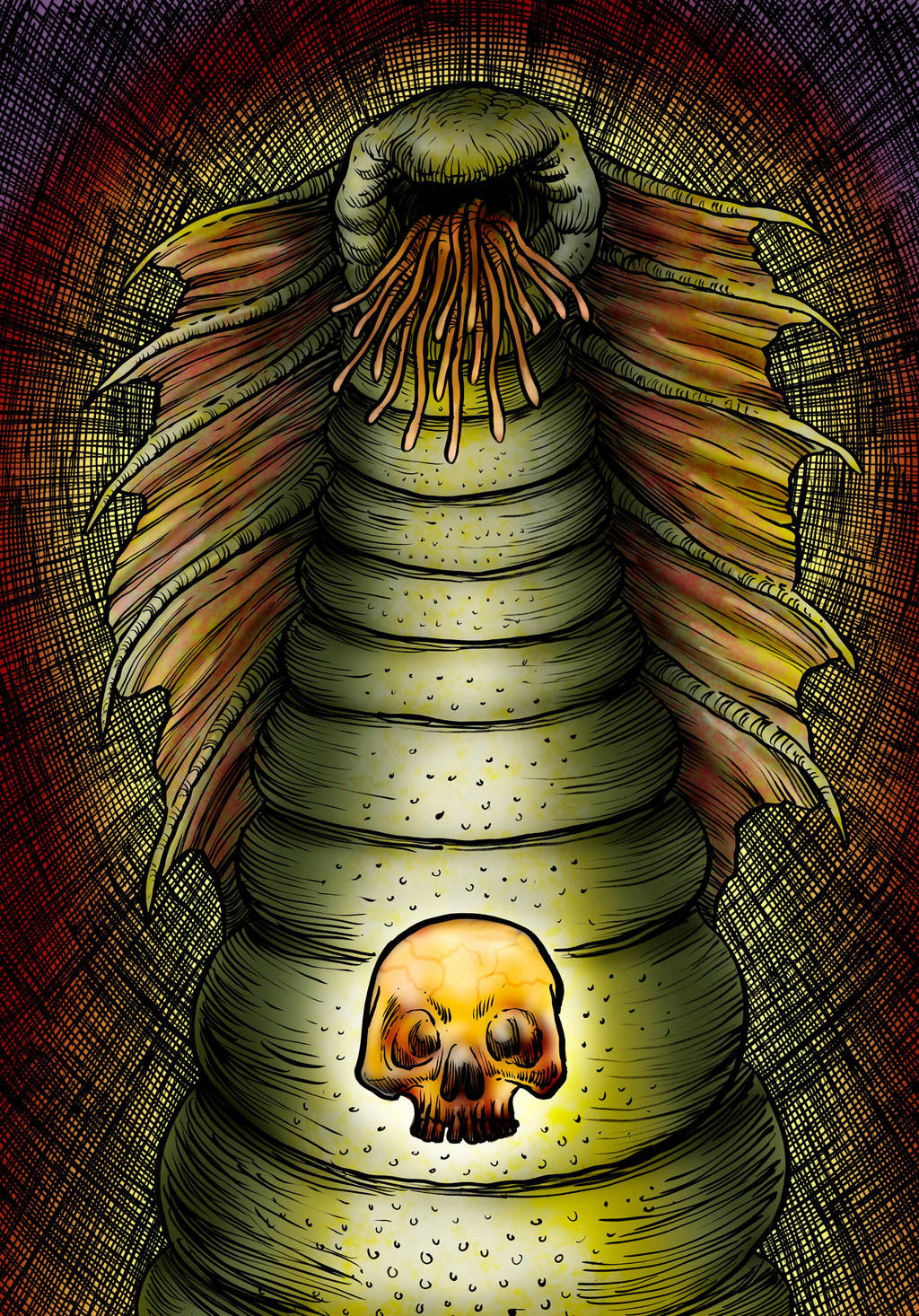 Watch
Better let glowing skulls be, or huge slug monsters might appear (according to the Doctor Who serial "Image of the Fendahl").


...the worms crawl in, the worms crawl out
The worms play pinochle on your snout...

Reply

Reply

The genuine deal!

Reply

love that story. one of the most Lovecraftian of the classic Doctor stories
Reply

I haven't seen this one yet but it looks good
Reply

That radiation image and the lighting effects here are excellent!

Reply

Thank you

It's mostly Photoshop magic! The original drawing is made with a Japanese brush pen, but the cross hatch radiating lines in the background is drawn with a black ball point pen.
Reply

Reply

Well, isn't that just the stuff of nightmares. I'm guessing its... its... mouth feelers? Yeah, we're going with mouth feelers. My bet is that they provide the Fendahl with all the sensory stimuli that a tongue, nose, and possibly even eyes afford us.

Was there a reason they wanted a glowing skull? And when I say "they", I mean both the Fendahl and all other interested parties.
Reply

Your guess about the feelers in the head are probably spot on (though I doubt the production team gave it that much thought).

The skull is the Fendahl, apparently a very humanoid alien race, that might've created humans in the past. They lived off the life energy of others, having gone down an evolutional dead-end (according to the Doctor), and thereby acted in ways that we judged as "evil". The life spawned by the Fendahl when having fed is the Fendahleen, the slug monsters (because why not have monsters in your Doctor Who serial).
Reply

A classic Tom Baker story. And a wonderful image of the monster.
Reply