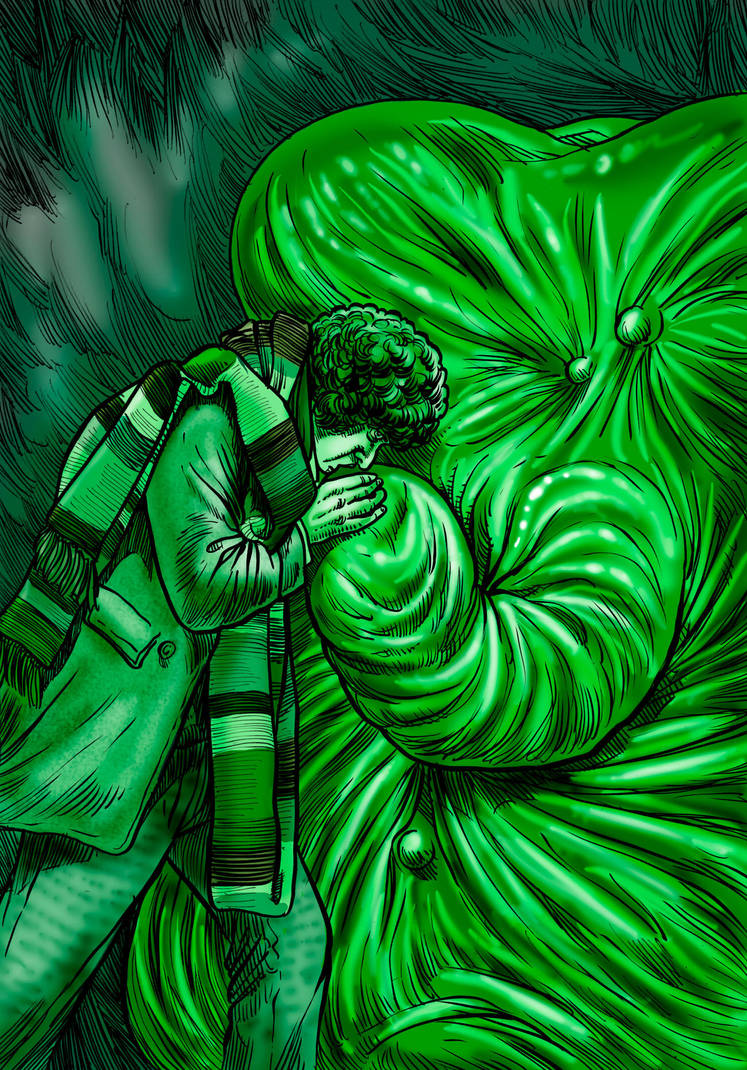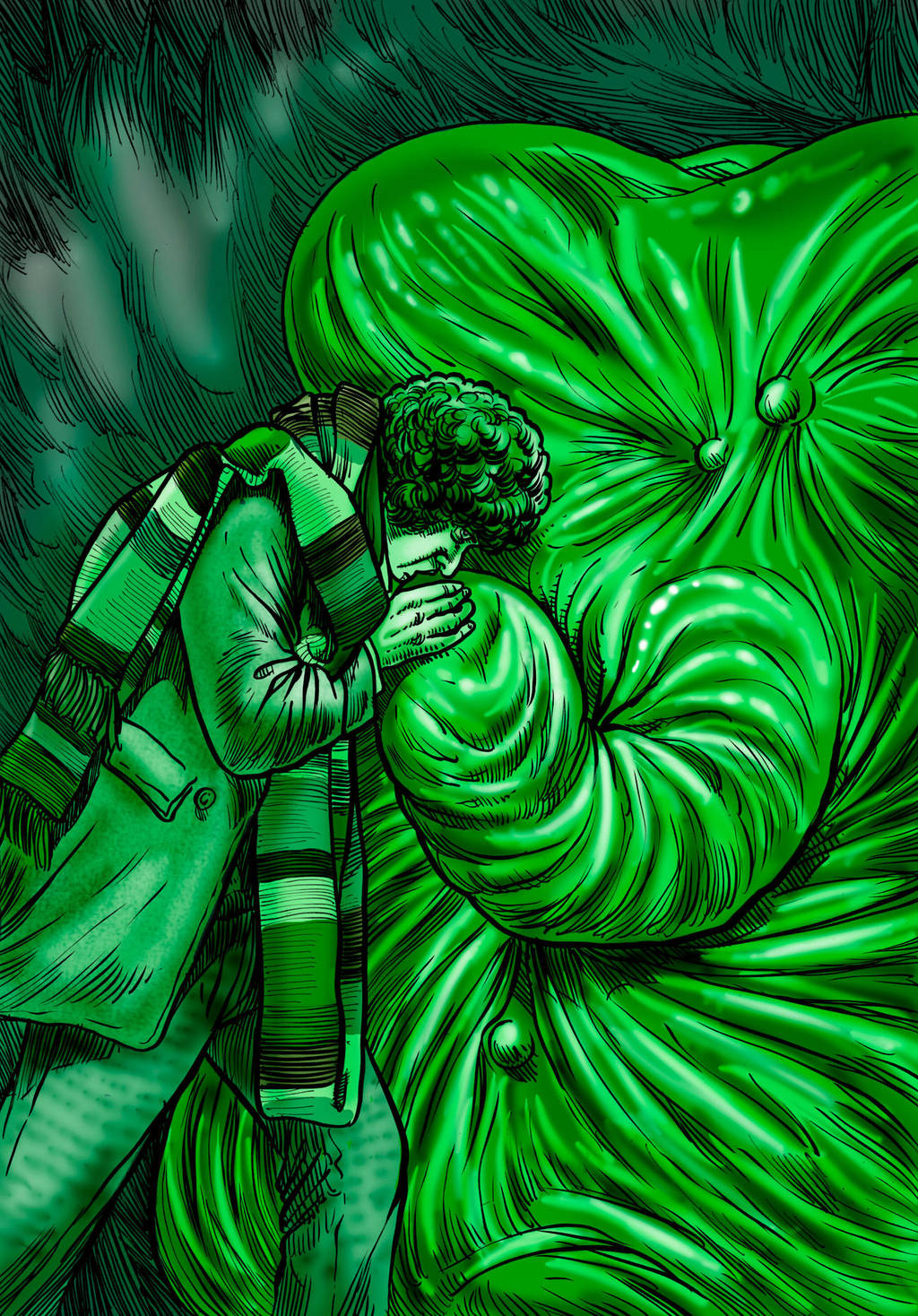 Watch
The 4th Doctor gets very intimate with the giant alien blob Erato (from the Doctor Who serial "The Creature From the Pit").

Reply

people said this alien isn't scary... well, actual aliens could be just as weird or more weirder than Erato, no chance of encountering a boringly humanoid species like The Doctor.
Reply

Well, it isn't scary, but the production team gets full marks for trying something different. I applaud Doctor Who for going all in when it comes to the show's aliens, no matter what the budgets were.
Reply

Oh MY!

Reply

Context matters, as you can see here. Doesn't help in this case
Reply

Apparently, the crew fell over laughing during the recording, so orders from upstairs prompted the effects team to add additional bits, some pincers, I believe, to break up the general look of male anatomy. It didn't really help.
Reply

Tom Baker played my all time favorite Doctor.

I remember this scene; was a Vulcan mind meld sort of thing.

Reply

The Black Prince Koura appears to be flirting with the demons of darkness.

I should really get around to watching Doctor Who; then I could make references to the actual show instead of offering mistaken-identity shtick.
Reply

Koura replaced his turban with a helmet of hair.
I think you'd like classic era Doctor Who. It's at times tatty and desperately overplayed to distract from the budgetary limitations, but the stories are mostly excellent and there's no mistaking the enthusiasm from everyone involved.
Reply

Reply

Why am I getting dirty thoughts when looking at that?
Reply