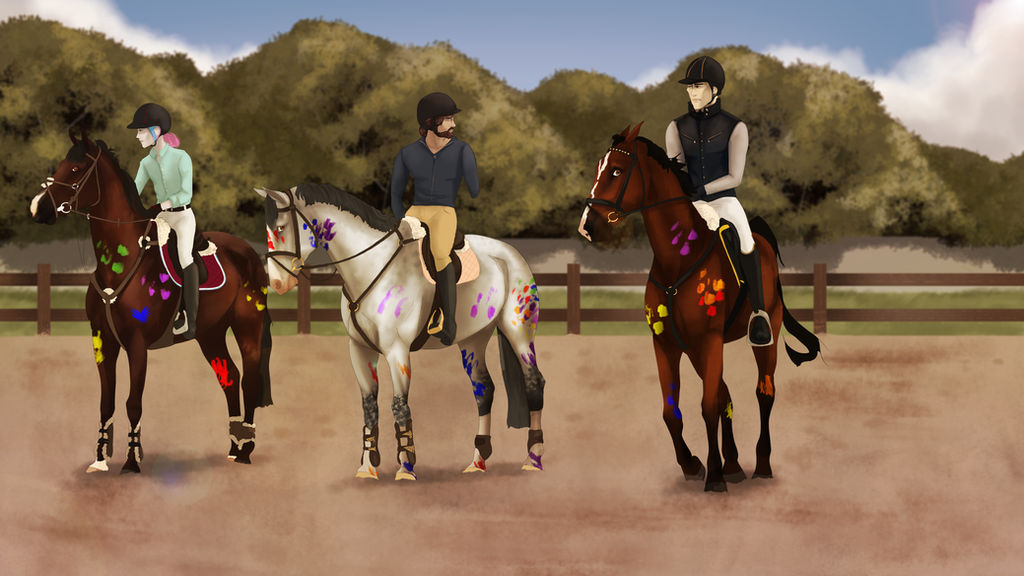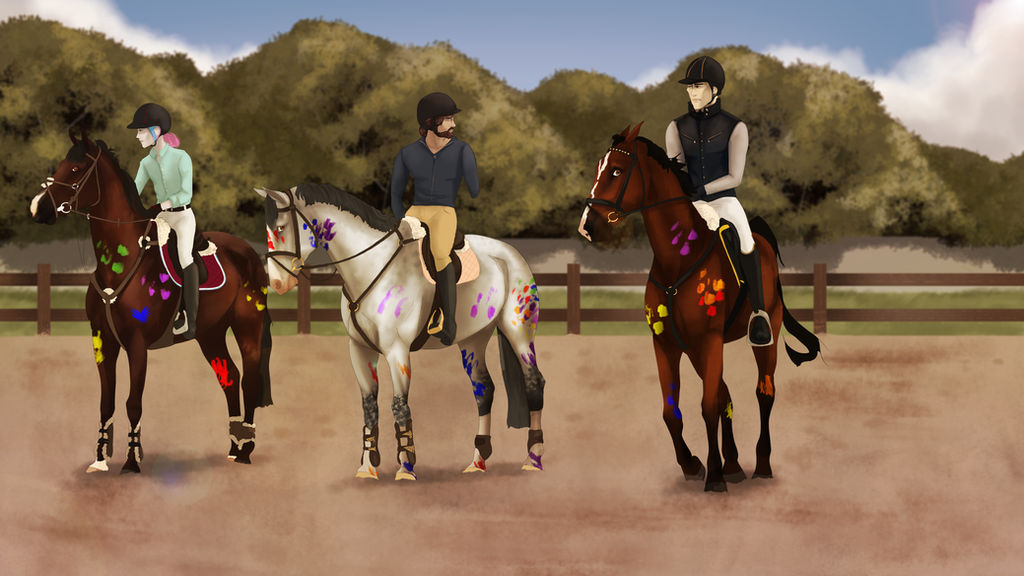 A bit of a last minute collab with
Jegmadarka
Story to come. Lets just say Uncle Naths gift of art supplies was well received at least by Bellisa.
Day seven of the
Crosby's Grand Prix Showjumping Clinic
9:00 - 11:30 am
| Outdoor Jumping Field | Course Jumping with Peter Crosby
Tips and Tricks on clearing long and difficult courses - with a focus on double and triple combinations.

BTs Buzzkill
&
Felix Klein
BTs Banjaxed &
Nathan McKnight
(Banjaxed still needs a proper ref, will follow soon)
FDS Silver Bugatti
&
Adamo levo Caito
Jegmadarka
- Lines and flat colour
Lone-Onyx-Stardust
Bg, Shading & Sketch (traced own photos)
....... I realise now that i have i forgotten to fix Buzzkills martingale