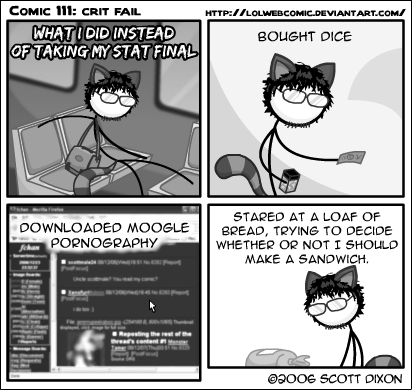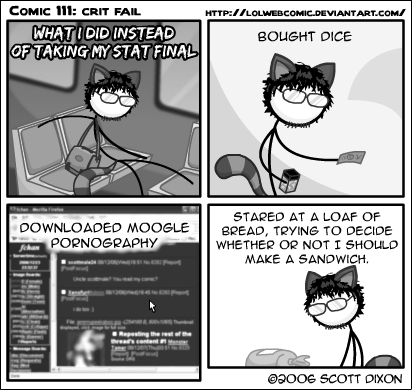 Watch
A new comic? It's a Christmas miracle.

That first panel there is me riding a city bus. I spent a great deal of time on them that day. That frame took a while, what with me needing to make a background and my book bag. I love my book bag. It doesn't have any of my books for class in it. It just has porn and D&D supplies.

There are two reasons I love making references to Fchan in my comic. The first one is because it creeps my friends out. The other one is because, apparently, a good portion of the moderators there read my comic. It's like giving the website a shout-out, except I'm not really going too far out of my way because it usually plays in as part of the joke.


Oh, and I did end up making the sandwich.