4K Favourites
2K Comments
13K Views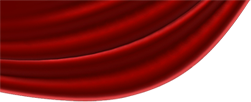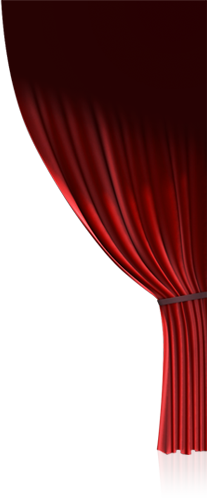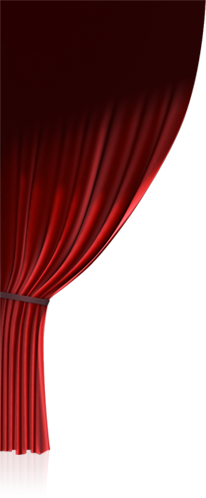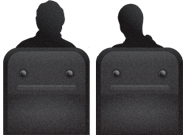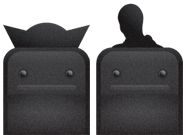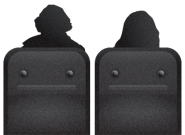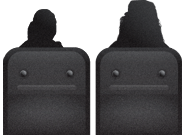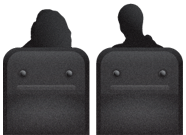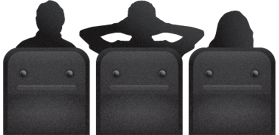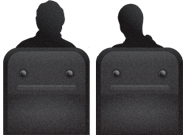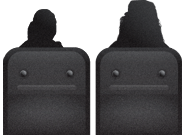 deviantART Proudly Announces...
deviantART Film
Film
Film as a word conjures up something special. A unique feeling. Almost a different texture than words like movie or video. When someone asks you to go see a movie on the weekend you think, "Oh cool, that'll be fun," but if someone asks you to go to a film festival the feeling you get is entirely different. It feels like an investment of your time, one for which you want to plan accordingly and enjoy thoroughly.
And this is exactly what we are bringing you with deviantART Film. An experience meant to be enjoyed from the moment you hit watch to the very end of the film because you know that the artist has invested considerable time and effort to create something special. And based on that experience, you're naturally compelled to share your opinions and thoughts on what you just experienced, because it is special and deserves it.
We have invested a lot of time to ensure that this experience is unique. We also see it as a natural step in the evolution of deviantART and this community. As the community has grown, we have witnessed more and more collaboration between deviants, and the art of filmmaking is perhaps the pinnacle of what deviants can do when we come together and collaborate. The worlds of visual art and literary art exist here in abundance ... so maybe it is time to start looking at some of your neighbors more closely ... expanding your ambitions and horizons.
In the Beginning...
In the course of putting together this showcase of the moving image, we have decided to take a unique approach to how it is presented. As we put out feelers and dropped hints to you, the community, a common response was that film on deviantART would be similar to *gasp* YouTube and turn deviantART into a veritable dumping ground for thousands of webcam-shot and vastly inane ramblings and observations, or clips from people's favorite TV shows, or worse.
We cannot and will not let this happen.
This launch will showcase a series of artists from dA as well as artists from outside the dA community. . The film projects they have created are quite simply, jaw-dropping. We hope that this strong of an opening will set the standard for what you and the rest of the world can expect from deviantART Film.
For the immediate future, we will keep submissions to deviantART on an invite- only basis to set the standard for what we think will ultimately redefine the concept of the short film on the Internet. Additionally, we think it will help deviants raise the bar as well as the quality of the film content you create. There is nothing more artistically inspiring than a bit of friendly competition to help you polish and refine your work.
This is undoubtedly a different approach than most of you are used to with us, but like you, we do not want to simply become just one more place to upload some crappy clip.
You want art, and that is what we will deliver.
Annotations
For the most part, we simply want you to explore and enjoy the experience and discover all the different things that you can do and the many ways you can view all of this amazing film content.
Discovery, as you well know, is half the fun with new features but there is one set of features we want to explain in a bit more detail.
When viewing a film on deviantART, you will notice something you have never seen on other film related sites. How do we know this?
Simple, because we created it specifically for deviantART Film.
So what exactly is this wondrous addition? The ability for a deviant viewing a film to stop the film at any specific frame, and leave comments, suggestions, rants and raves, on any given frame.
Nice huh? This means that from day one, deviantART Film will offer something new, allowing for real, up to the second critiques and discussion. You no longer need to explain what specific part of the film you like or dislike ... you can discuss it right where it occurs.
And if this wasn't enough, the film makers themselves will be able to add their own annotations to the film, much like the directorA­s commentary film aficionados enjoy on special edition DVD releases.
This is a truly defining moment for film on the Internet.
The Nuts and Bolts
Technically speaking, dA Film will be offered in a number of flavors. Users will be able to upload a film in any format for automatic conversion into high-quality DivX® format, h.264 and standard flash. Why the three different formats?
DivX video offers the most complete viewing experience for high resolution films (including HD) at full screen on the PC and beyond. Further, DivX videos can be downloaded to watch on any of the millions of DivX Certified devices out there—from DVD players to PMPs to in-car players and even mobile phones.
h.264 is another high-quality standard which will be available as a download option within the next few days. h.264 is supported on the iPod and as well as the PSP, which means you can immediately watch them upon download. So grab your iPods and PSP and enjoy! $randomduck will thank you for it!
Standard Flash will be the default viewing format for watching it within the deviation film page, or in other words, web viewing for those with slower connections.
Films will be encoded at 400 pixels wide in Flash and 640 wide for DivX video and h.264. And, and as previously stated, both DivX video and h.264 will offer full screen viewing options.
The Future...
So, here it is.
deviantART Film.
A new way of presenting the moving picture to the world. Where it goes from here is simply upward and onward.....into new territory. So grab a seat, wait for the lights to dim and stay tuned for more developments! For now, pick a film, press watch and enjoy.
Now go and enjoy some of these fine films here!