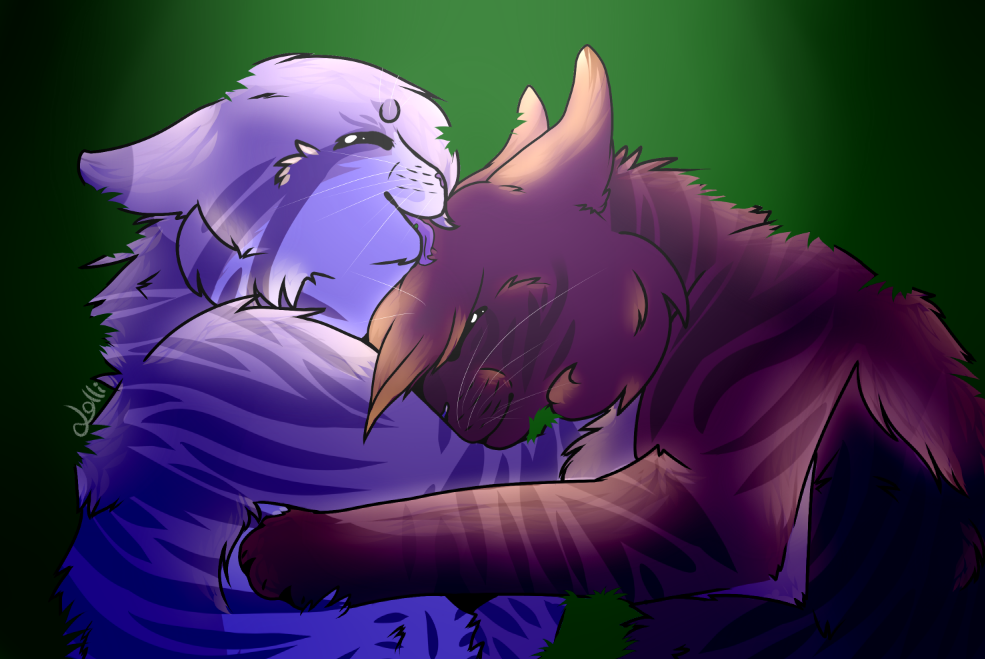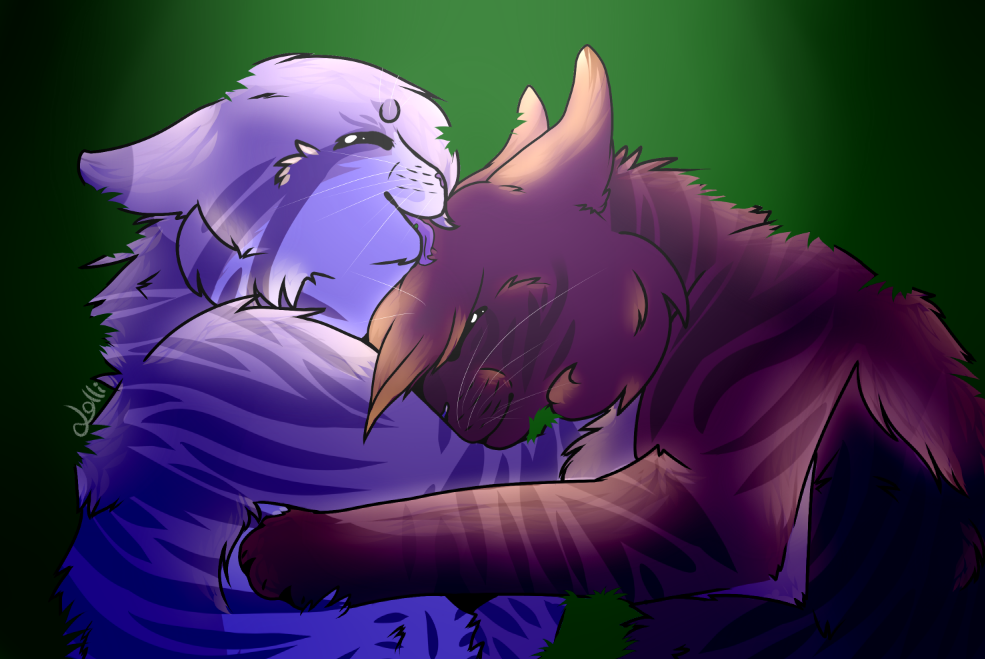 Watch
THIS HAS BEEN REDRAWN!!! fav.me/dcl8c7y




Ohhh boy
A SHIP

Just to quickly clear things up, I don't particularly ship "Mothpool", but I do think it's incredibly cute.

Not my best artwork (I do see some flaws. Like Leafpool's head and the fatness of the cats ((I SwEaR THeY aREn'T PrEGnANt)).), so feel free to critique!




ART INFORMATION

Character(s) Name(s): Leafpool (left), Mothwing (right)
Character(s) Species('): Cat
Character(s) Fandom(s): Warriors (Cats)
Character(s) Owner(s): ERIN HUNTERTime Taken: 1hr, 30m
Speedpaint: //
Drawing Program: Paint Tool SAI
Layer Count: 15
Drawing Tablet: // (since i have literally no idea which tablet it is. I know it is a WACOM tablet, though!!)



Leafpool & Mothwing (c) Erin Hunter
Art (c)
LolliChaan
Warriors (c) Erin Hunter

Do not reupload, sell or claim as your own. Tracing and referencing is allowed, though only with EXPLICIT WRITTEN PERMISSION. Thank you!