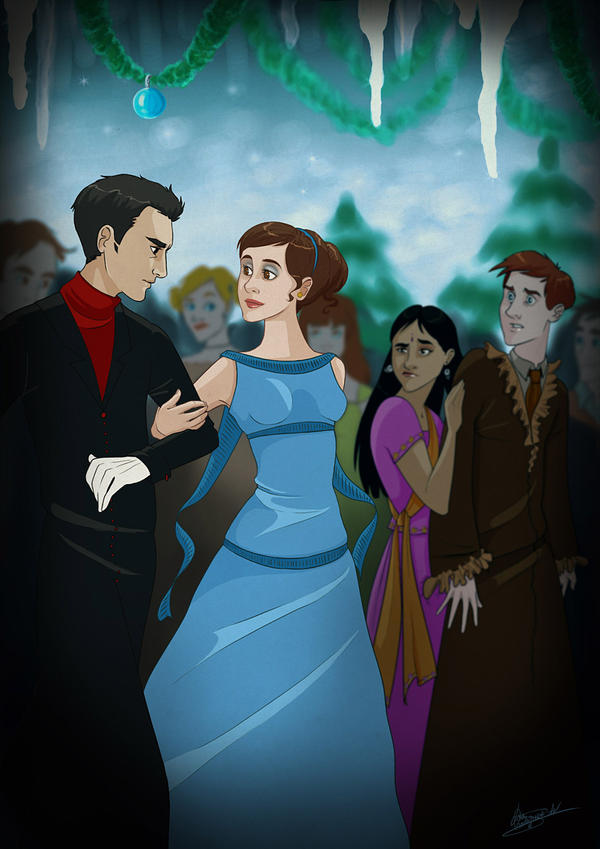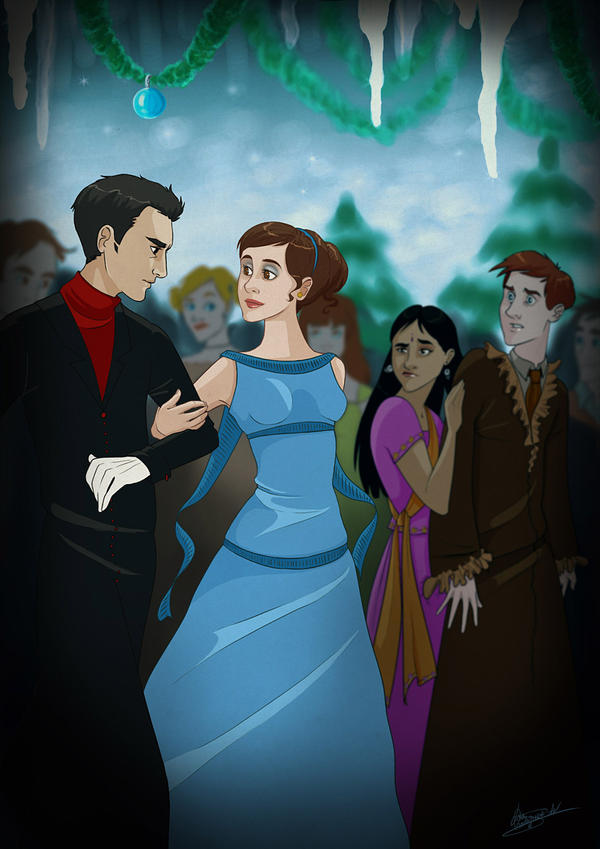 Watch
His eyes fell instead on the girl next to Krum. His jaw dropped.
It was Hermione.

Harry Potter and the Goblet of Fire
Chapter 23, The Yule Ball
by J.K. Rowling

Viktor Krum, Hermione Granger, Padma Patil and Ron Weasley.
This scene isn't exactly described in the book but I wanted to show the moment in which Ron realizes Hermione is the "pretty girl" with Krum (the quote is from when Harry realizes btw).
Click Download
to see the original size and better colors!
This drawing is dedicated to
~bananahan
, who gave me the idea and wrote me a very nice note I never replied to

All Harry Potter characters (c) J.K. Rowling