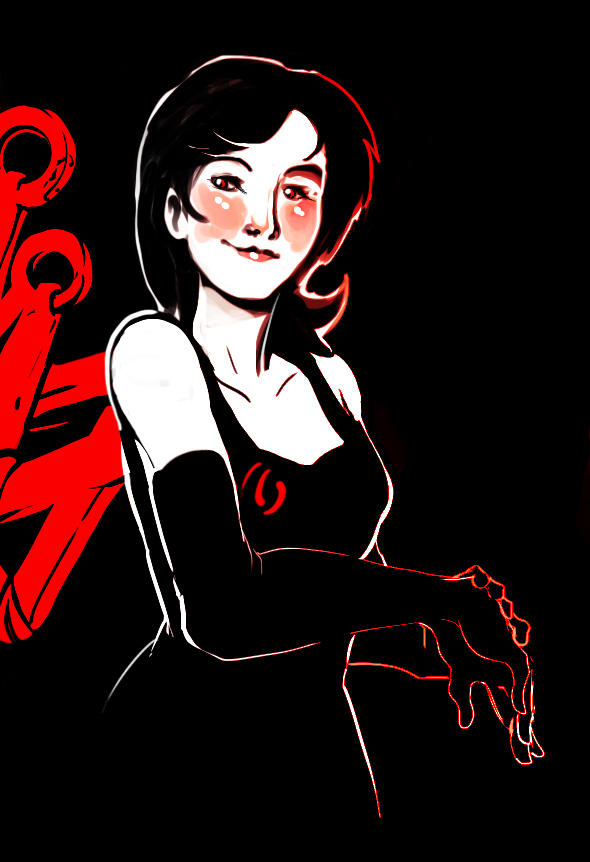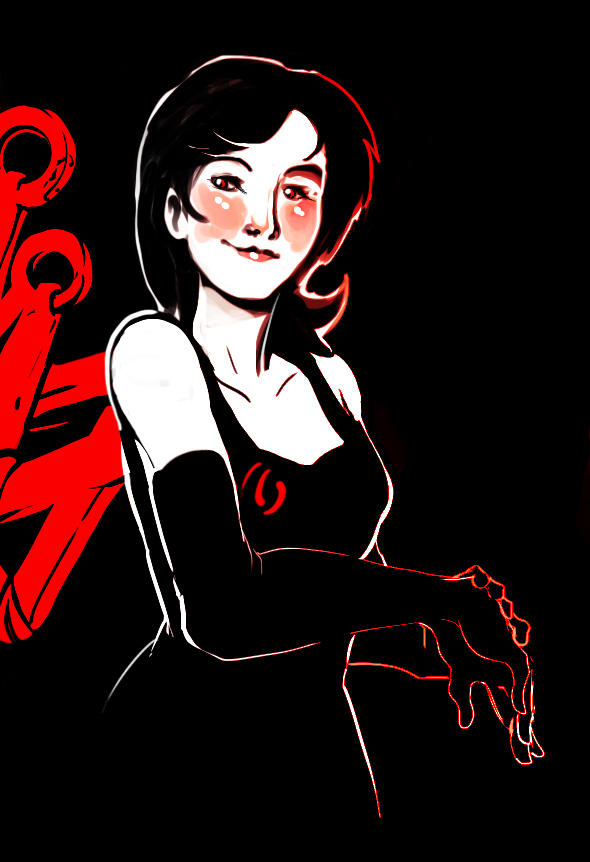 Watch
The unknown can be seductive too...~
_____

Nue Houjuu
belongs to ZUN

Art is ©
LohiAxel

Holy shit cette Nue gère de la fougère
Quand je l'ai vue sur tumblr j'étais genre "axel ma tuer" c'est tellement??? super cool wow. J'aime vraiment le côté monochrome avec seulement des nuances de rouge.
Des fois j'oublie que ton art est awesome o/
Reply

ASFGHJ SAURUS ÇA FAIT TELLEMENT LONGTEMPS. Comment va? :3
En tout cas merci beaucoup ;w;/ En fait j'aime beaucoup le côté épuré des vêtements de Nue. A chaque fois j'ai envie de la dessiner avec une grande robe noire de danse. En plus son thème passe très bien en valse asghj.

Reply

avavavava très très bien depuis le temps B)!!!
dude tu sais pas à quel point j'aime beaucoup ce design de robe?? ça me donne envie d'en avoir une aaaaaa!!!! (faudrait que j'écoute un arrange version valse de son thème ça à l'air cool maintenant que tu le dis!!! omg!)
Reply

Haha, je suis sûr qu'une robe de bal t'irait très bien eue
C'est pas vraiment une valse, mais l'arrangement y fait beaucoup penser eue
Reply

pour la peine elle est si jolie que je la met en icône sur twitter et en fond d'écran sur mon iphone, j'espère que ça te dérangera pas è ué!!
btw j'aime beaucoup l'arrange!! c'est vrai que Heian Alien rend super bien au piano o<o!
Reply

Certainly, she's amazing and beautiful! That black dress fits her very nice and I really like that haircut that she has.
Reply

J'ai pas hâte de te voir à mon âge damnit.
Reply