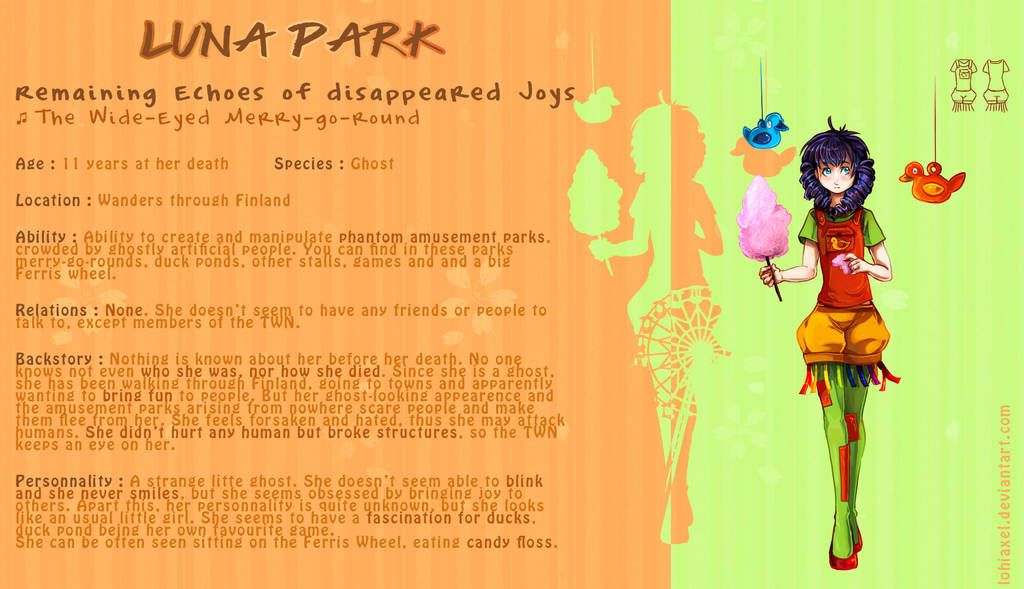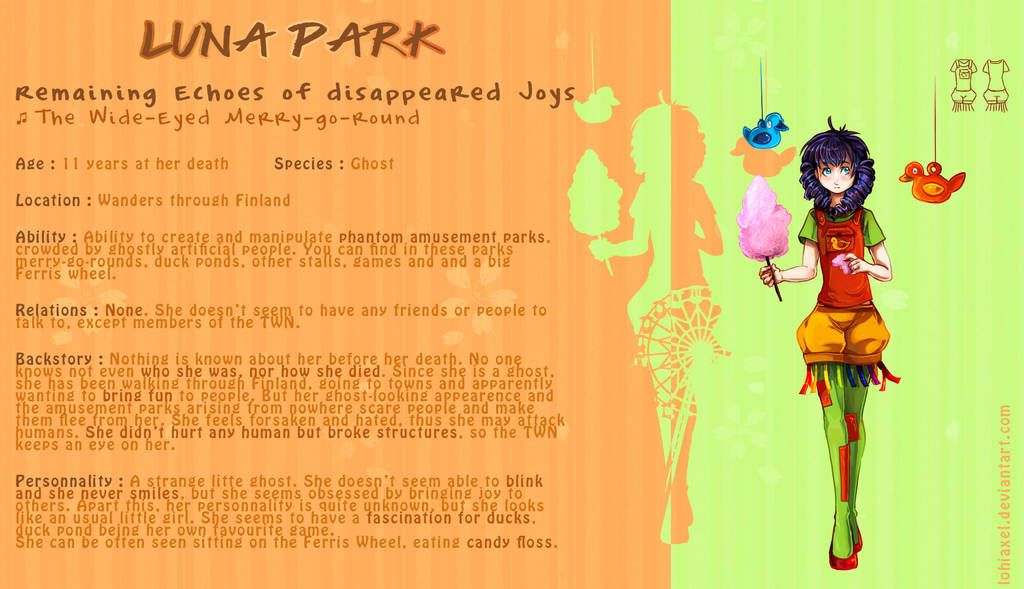 Watch
Character sheet of my original character
Luna Park.
Oh, and I forgot to write their height down on the sheets, so Luna is 1m50 tall (something like 4'11 feet)
Finally the last one!

Luna Park was created during July 2012 (... Or August. I can't remember), listening to the song
Luna Park
by Kila (they make awesome music, you should check it out!

)
____

Art and character belong to =
LohiAxel

Reply

Haha, pouvoir transporter un parc d'attractions avec soi, c'est sûr que c'est pas commun eue
Merci beaucoup en tout cas! ;u;/
Reply

ELLE EST GENIALE.

Reply

She seems really unsual in a cool way (I've noticed most of your gals are from Finland)the colors has a creative ring to it O,O
Reply

Yup! Abigail, Mei and Luna live in Finland. Because I just love this country. ;u;
I wanted Luna's clothes to have the most colors possible.

Reply

I'd love to see a danmakufu game for these characters or something.
Reply

Abigail, Mei and Luna are not supposed to use danmaku, but hell yeah! OUO
Too bad I don't know how to use danmakufu, haha x)
Reply