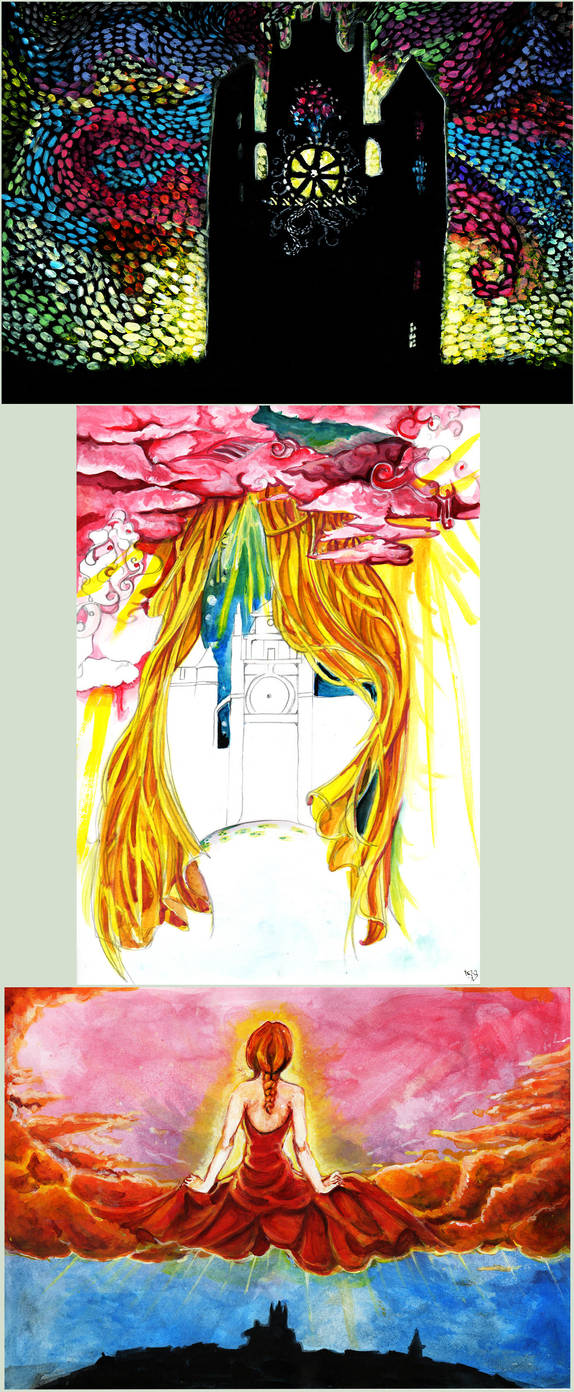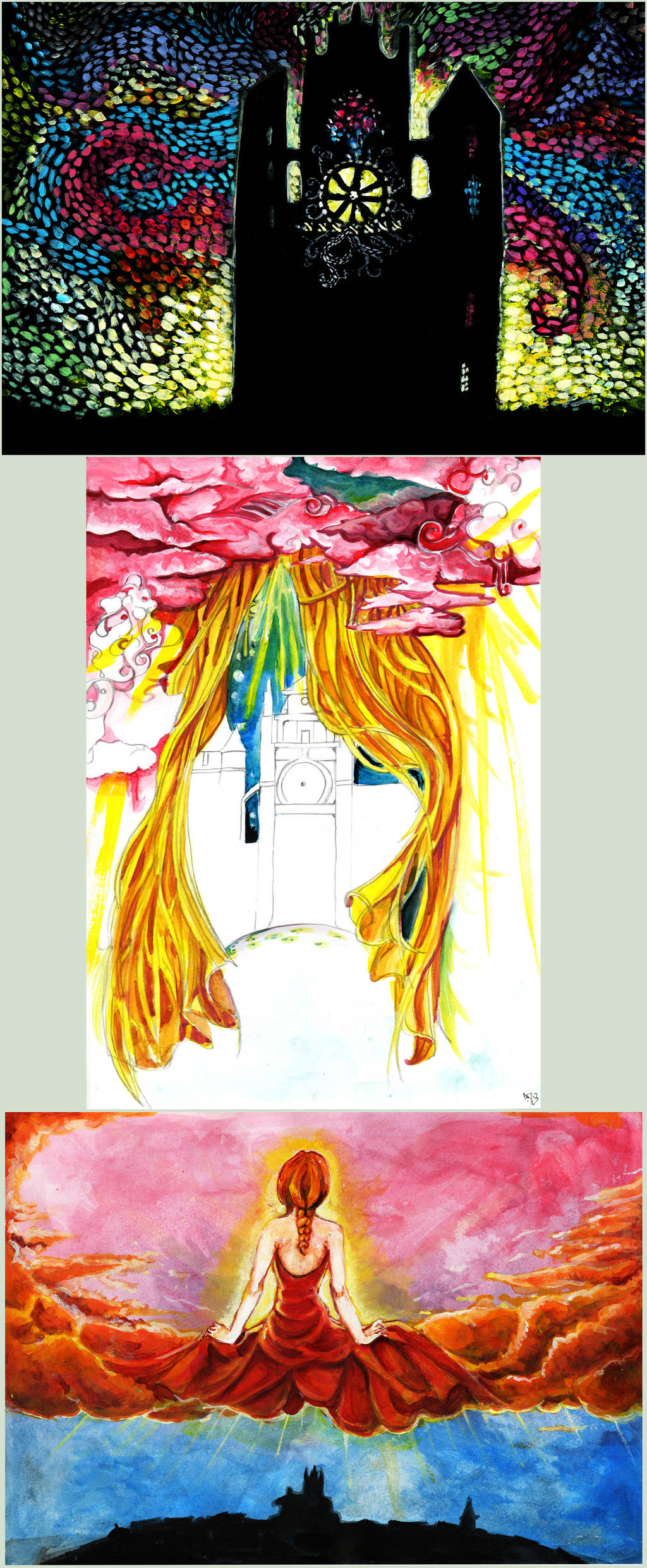 Watch
Acrylics made something like one month ago for school.
We had to produce one illustration (i made three

), using an inspiration from an actual illustrator/graphist, about the thing we prefer in our town, Rodez. And mine was morning (very colorful during winter, sky is pink, blue, and light is golden

), so I decided to make them follow the cycle of morning.
The first one (inspired by
Bedroom Wind
, by James R.eads) shows the city still in the dark, but the sky is slowly blowing up into colours. The second one (taking
Zoe Mendelson
's work as reference, but I can't find the picture I used anymore) depicts a light curtain opening on Rodez; and the last one (personal

) is the opening of the dance of a new dance above the town.
These were my very first real paintings using acrylics, and even though it was difficult, I'm glad how it turned out


Art is ©

=

LohiAxel

OHMONIDIEULEDERNIER *A*
J'adore l'idée de la robe nuage et en plus tu l'as super bien réalisé <3
Reply

Merci beaucoup ;u;/ J'avais eu l'idée de cette illu dès le début, heheh c:
Reply

Le premier est juste magnifique, il me fait penser à un vitrail

Reply

Merci beaucoup! C'est une imitation d'essai de test qui ressemble à du pseudo-impressionnisme... XD
Reply

They're trully precious, such a beautiful colors! You always know to leave us speechless.
Reply

I think I still have a lot of work to do before doing anything precious at acrylics, hahaha xD
But thank you very much! It's really motivating to do better~
Reply

JKSGHJSKFKJSDH C'EST JUSTE TROP GENIAL
I CANT EVEN
SGKJSHDFJK
Reply

I absolutely love the last one but I can't help thinking that people will see under her skirt. /shot xD
Reply

Oh my god, never thought of that xD
Someone actually told me "oh, she just gave birth to the town then!"... Yeaaaaah but no. x)
Reply

Beautiful!

The last one is my favorite

Reply