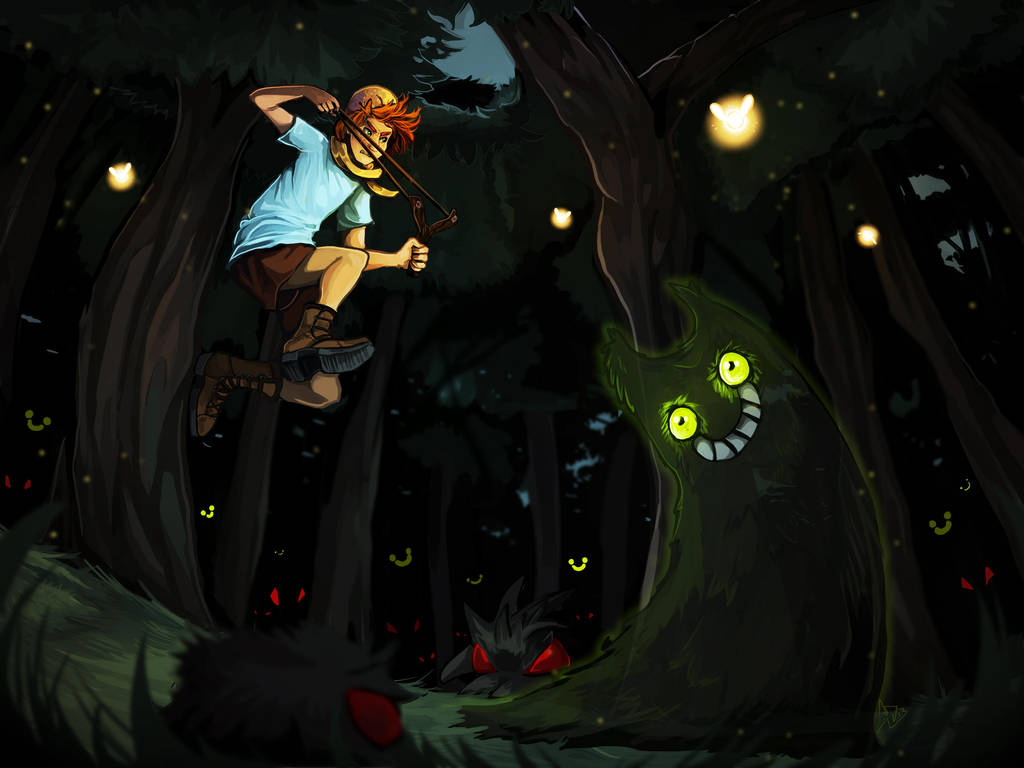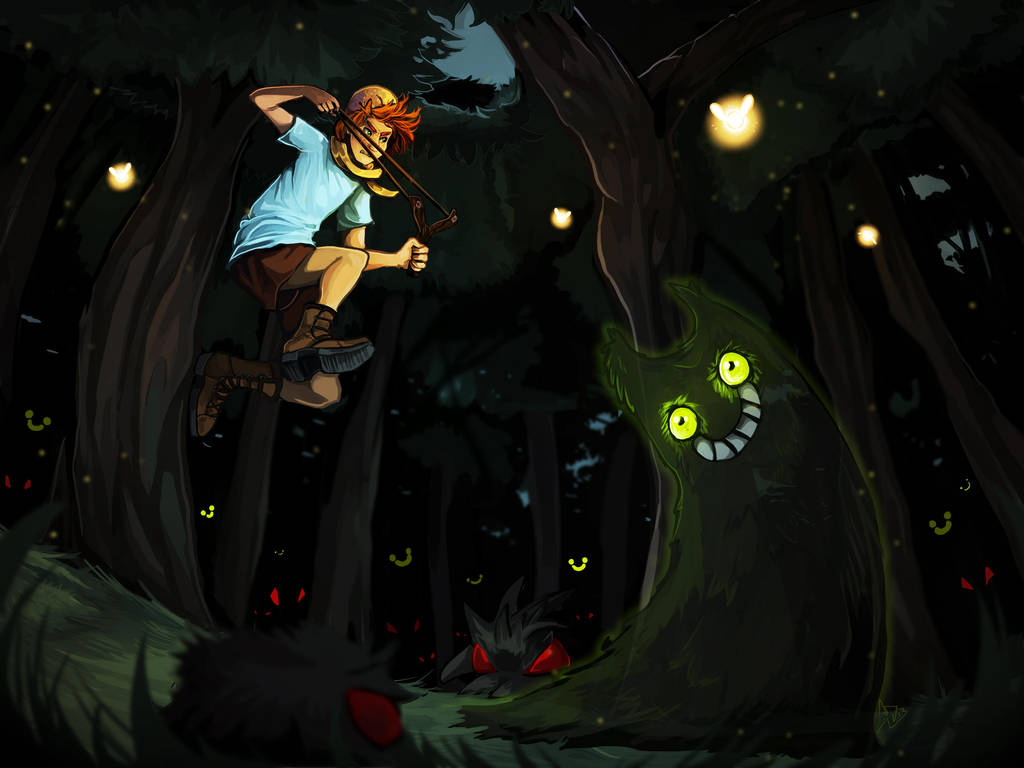 Watch
Bonus artwork for the game
Rose in the Woods
!
Friend's or monster's eyes, fireflies or traps, I wonder what these lights are.
Other pictures for Rose in the Woods :
_____

Art is ©
=
LohiAxel

This work was made for the game
Rose in the Woods
, please don't use it without permission.

Reply

C'est vraiment magnifique !
Franchement, c'est du beau boulot !!
Reply

Hiii, c'est ma préférée, celle là ! °A°
Elle est géniale. Juste géniale. °A°
Reply

Awesome! This looks really cool
Reply

Very dynamic action scene, I really love these you have been doing lately! /o/
Reply

Thank you very much!

I did my best on the composition of this picture to make it the most dynamical I could... Hard but quite satisfied with the result ;w;
Reply