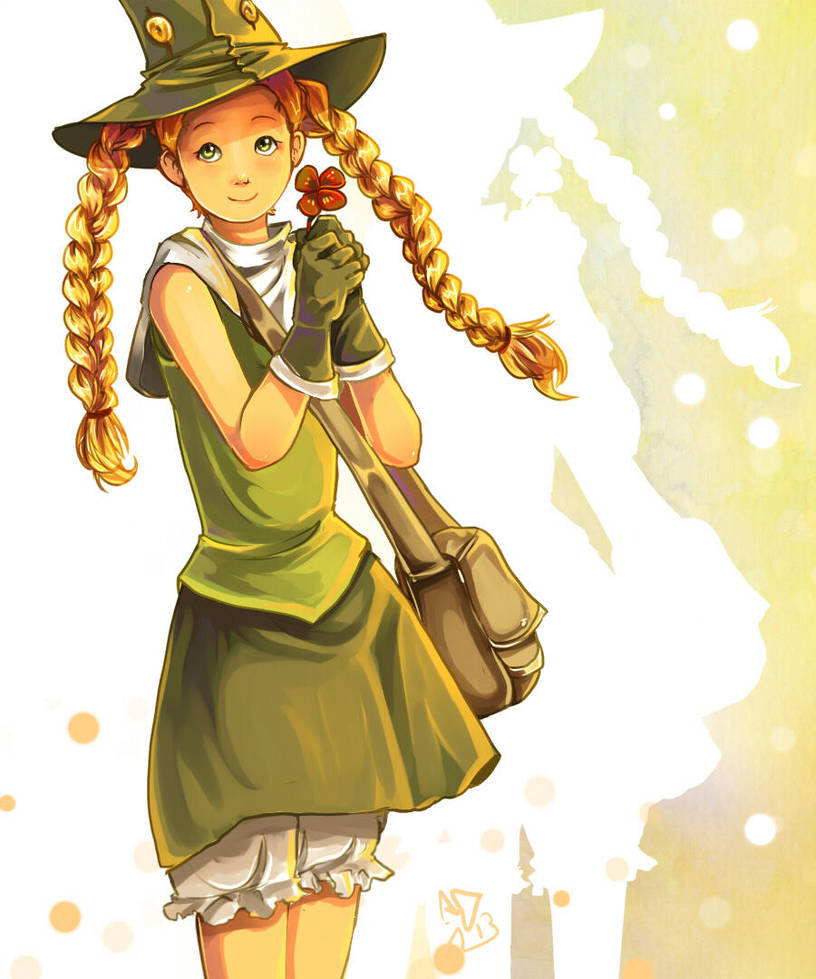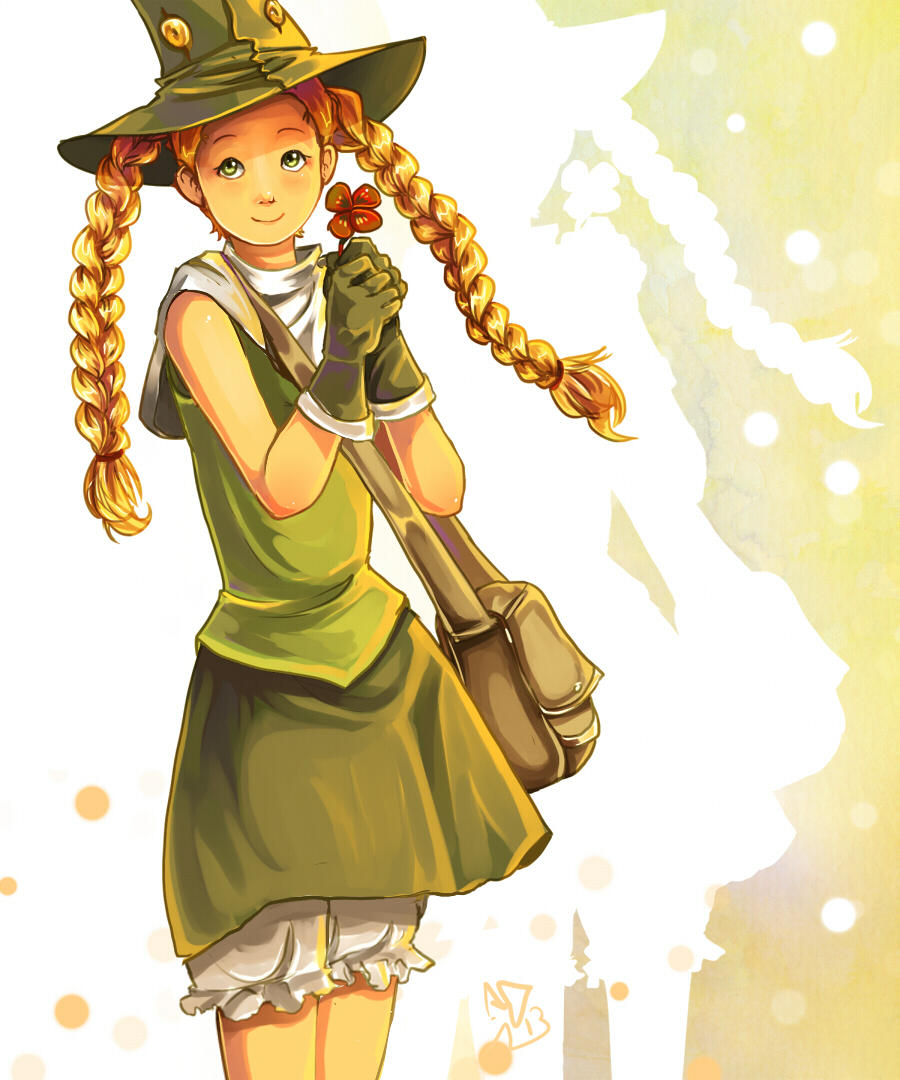 Watch
"
It's a kind of sprite you can only see if you wear a four-leaf clover on your head!
"
I'm not disappointed at all by my latest discovery,
The Adventures of Tweeny Witches
! It was just an anime I saw randomly on tumblr, but the design caught my attention. I started watching it yesterday *cough*14 episodes in a row*cough, and... It's not at all the kind of anime I'm used to watch.
I couldn't really talk about the story now, since I didn't watch the half of the series and that it would be too soon, but even if -for the moment- it's not veeery original, it works. At least, it works in my opinion. The characters are quite interesting so far, and Eva, the girl on this drawing, is a very cute character without being "just" cute. Actually I really like the three main characters so far, it would be hard for me to choose ;u;
And yes, this anime has this "old" feeling I love. Like the first Disney movies, with painted backgrounds, and objets you know characters will interact with because they're drawn separately. It's a feeling I sometimes miss (even if I can't complain of how beautiful 3D can be! ;u; ), and it feels good to watch an anime like this.
The artstyle is beautiful, even if the quality seems to wave from episode to episode...
And to say the truth, I always had a weak point for little witches stories like this, so... Not one of my favourite animes so far, but I think it can become one of them very easily. So yup, I think you can expect more fanart of this from me!

_____

Eva
belongs to Studio 4°C

Art is © =
LohiAxel