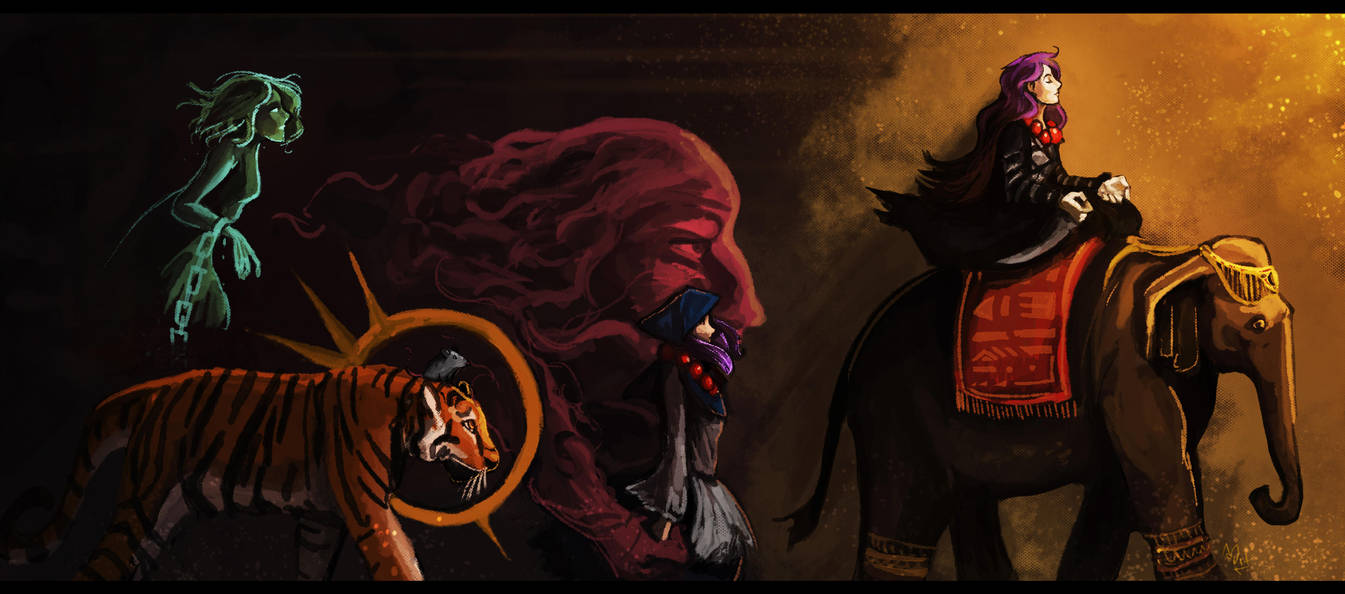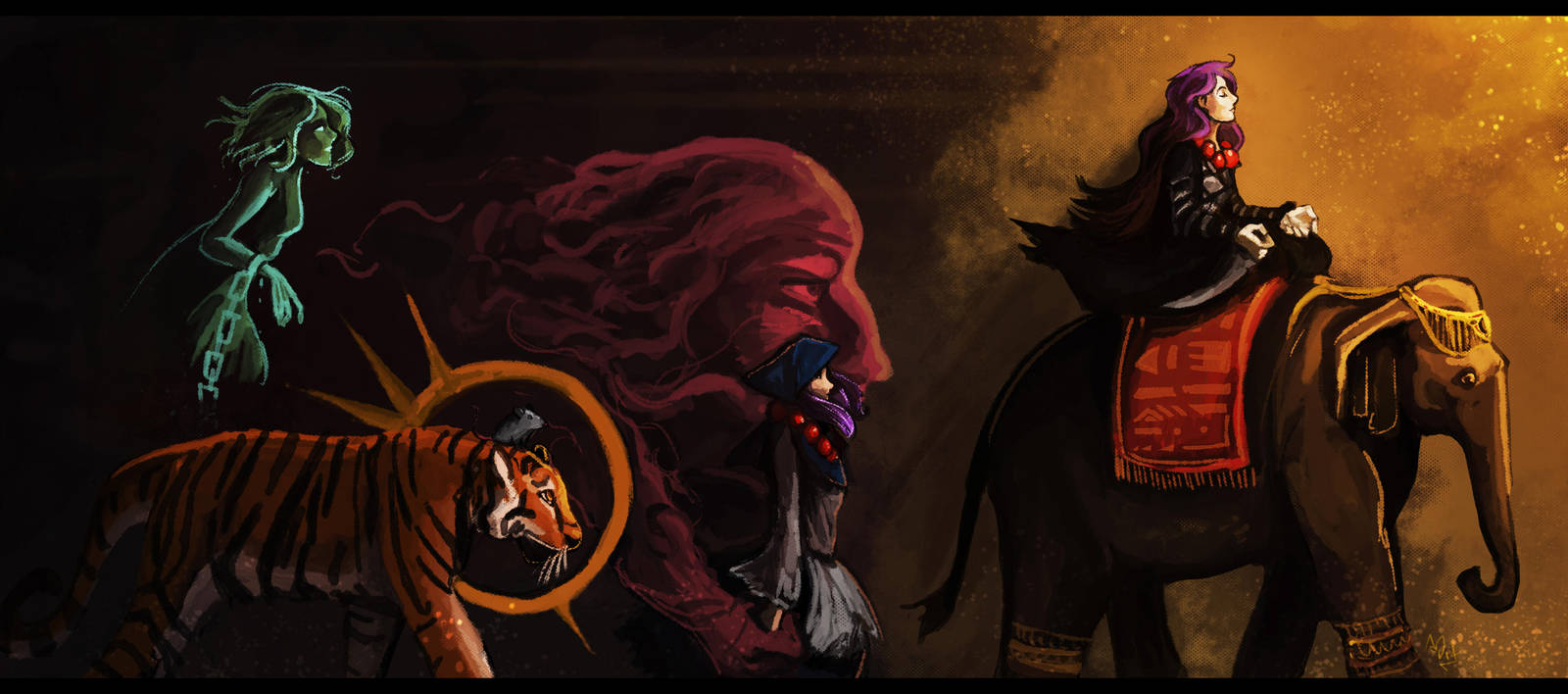 Watch
Posted on my tumblr in February for the 28 days of Touhou but I surprisingly still like it, so... Here you go!
It was supposed to be a doodle at first, something simple. And then I thought "oh, let's add an elephant. And another character. AND LET'S ADD THE almost WHOLE GAME CREW.
AND MAKE IT LOOK LIKE A PAINTING.
______

Characters belong to ZUN

Art is ©
LohiAxel

J'aime beaucoup l'ambiance de ce dessin, chaud et apaisant
Reply

Ok... Wow. Too fabulous for me.
Sérieusement... Waouh.
(J'ai dit beaucoup de choses hyper-intéressantes, je sais, désolée...)
Reply

Reply

Reply

WOW It really evolved from a doddle to a stunning drawing! I like the fact that it has a little touch of surrealism. In this work I can see that you're able to draw everything from elephants to tigers.
Reply

Reply

C'est super joli! Tes animaux sont super réalistes!
Reply

Really nicely made, I like the change in lighting from the back to the front!
Reply

J'aime bien la petite remarque personnelle, du genre 'hum il manque un éléphant à ce dessin'. Ça parait tellement improbable, sorti de son contexte x) Mais ça rend terriblement bien!
Reply