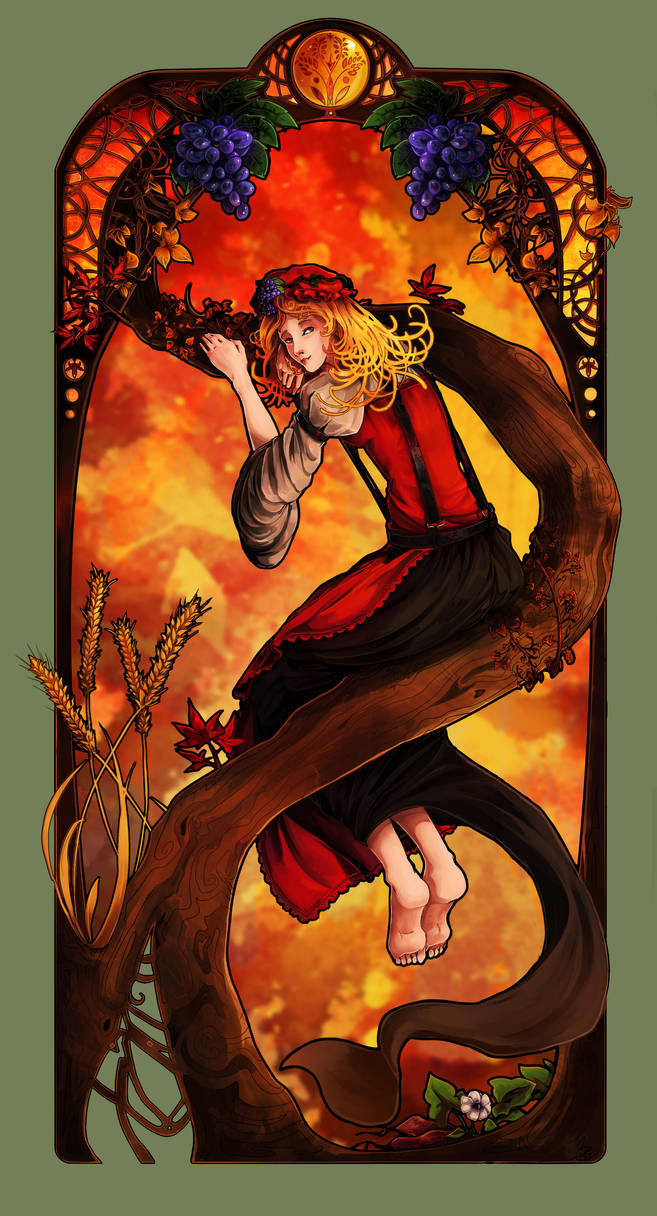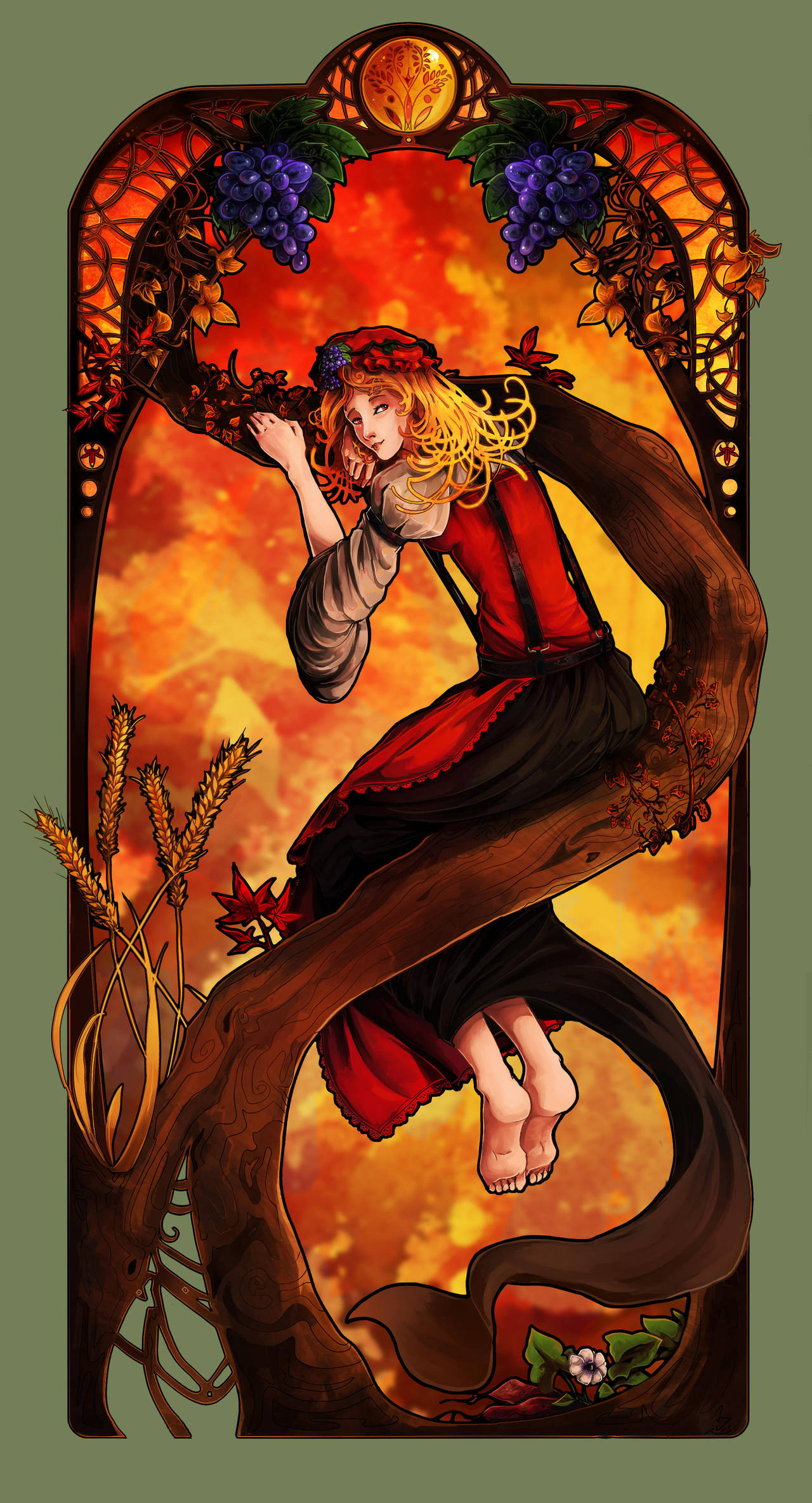 Watch
"If you think autumn is a rainy, cold and sad season; it's maybe because you don't see how the nature is filled with summer's sunlight. Look at these scarlet leaves, at these beautiful fruits, look at these golden fields : can't you see the brightness in this autumnal world?"
A picture I had in mind for a long time. I could only imagine an Art Nouveau picture to tribute Minoriko Aki, the goddess of harvest, and my favourite character in the whole Touhou series.
First time I really try Art Nouveau. And, even if it's hard because the lineart has to be very clean (whyyy), I put all my heart in it, and... I loved drawing it. I want to do more pictures like this now

Happy autumn, everyone.
_____

Minoriko Aki
belongs to ZUN</b>

Art is © =
LohiAxel