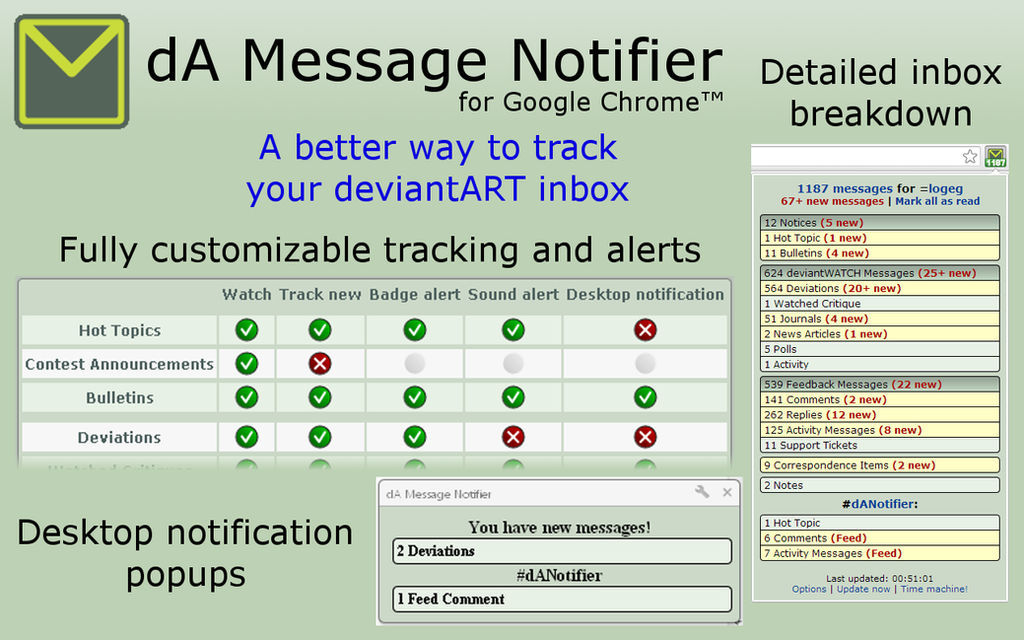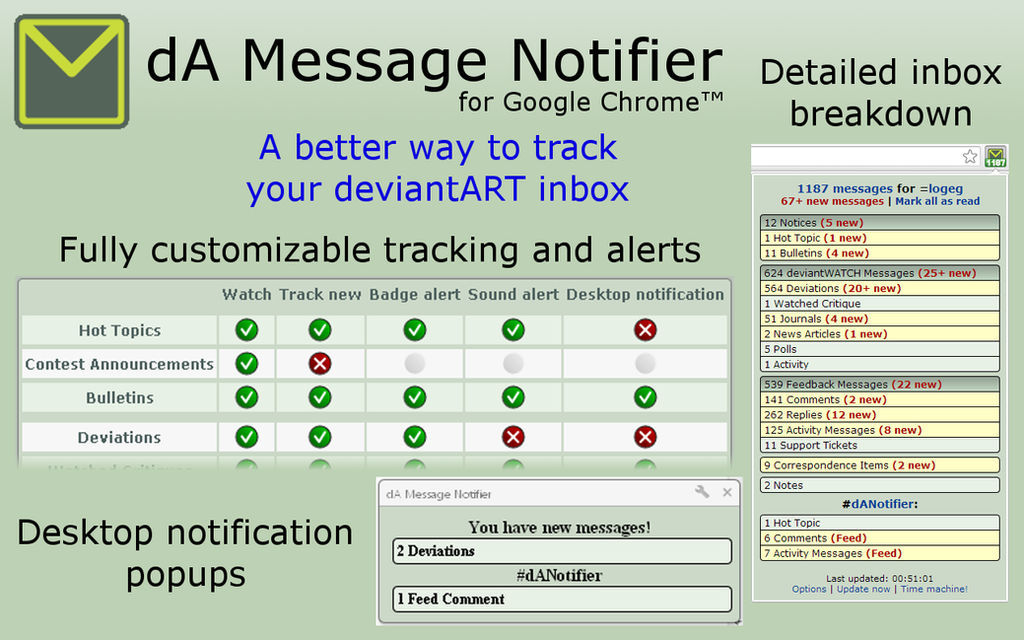 Watch
dA Message Notifier: A better way to track your deviantART inbox!
---
Major update: v7
Key new features:
* Fixes for critical bugs
* Popup interface: fine-grained access to your inbox
* "Brief" tooltip format
A presentation / manual for the extension: [link]
Download link: [link]
The extension now has a dedicated group, #dANotifier
Be sure to check it out if you want to give feedback, learn what's in for the next versions or participate in beta testing.
---
Oh my god, a DD. A huge thanks for your interest in my pet project; I'm afraid I won't be able to reply to every comment / thank you for every fav, but I'm honored and wish to thank you all back.
---
Update 0.7.0.2
* Fixes ERR bug affecting everyone
* Adds an option to ignore Promoted content
Update 0.7.0.0
First release of the v7 series
P.S. A llama badge for a [new] bug report

Daily Deviation
Given 2010-06-29
I'm a Chrome user and I've found it difficult finding plugins and extensions that were made for deviantART. Especially extensions that are useful. So you can imagine how happy I felt when I came across
dA Message Notifier for Chrome
by ~
logeg
. I love it.
[dA related > Browser Scripts and Extensions]
(
Suggested by ereyes and Featured by GinkgoWerkstatt
)