The Beginning
I'll join all the orher emoticonists and show my emoticon creations in this year.
My frined
Lucy101
forced me to create a dA account more than two years ago (Apr 22, 2007).
The first deviation was
The Bonehand
14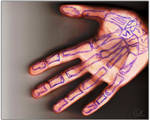 September 23, 2007
2009
January to March
Nothing!
April
After some other digitally drawn pictures and a long inactivity I started to create some emoticons for my forums (2009). For inspiration I've browsed trought the emoticon list here at dA and decided to upload one of my creations.
It was
wild tongue
1


April 10, 2009
I haven't created the base by myself and the animation wasn't that good, too. Secretly I hate this emoticon, but I'll keep it in my gallery to seee how I've started with emoticons.
After ten days I've created one with my own base.
Chomp Chomp
5


This one is my first, which was featured by
Synfull
in
So i herd u liek emotes?? - Volume 29
May
A second version of Chomp Chomp was released. 4


May 2
I've got the emoticon flu and released many emoticons.



Thrust was the first entry for a project hosted by
ManiacalMuffin
[Project link]
And I the most important thing was my style, eyes, which were bigger than usual.
I still love

. With this emote I connect the most memories with. It concerns me.
This is my most loved emote of all time, and I'm sure I'll still love it in the future.
...
June
The emoticon flu continues and I've created tons of emoticons:














My first OC, Rez, a zombie.
I've also created my first stamps:


July
New shading of Rez:

August




Project entries, ahoi!




September


In this month I came up with a project. The Zombie Walk.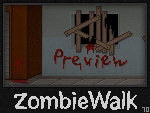 My first project and the deviation with the most favorits, comments, and views!
It is also my first DD!
And I've also created a new shading and stopped to create Rez.





October
I've joined
dAPixelCrew



Emotes:



November

December
No emoticons, but stamps.




To be continued