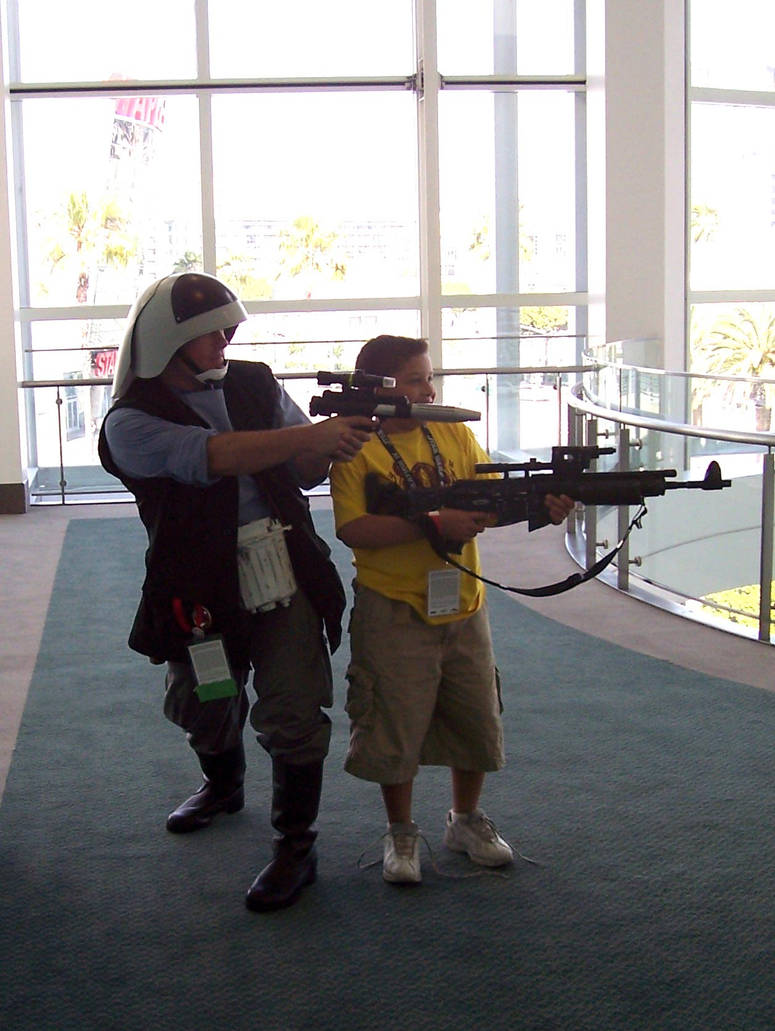 The main hall of Star Wars Celebration IV closed down minutes before. There is around a feeling of dismission, the light went down, the people started to dismantle banners and signs...
A fellow member of the Rebel Legion, on his way home leave in the corner the bags full of gadgetry and costume parts to strike a pose with a kid that wanted a very last photo with the 'space guy' and his big gun.
Rebel Legion
[link]
in a nutshell, is just this. Cheering people up.
(Oh, damn: I hate when I became sentimental...


)