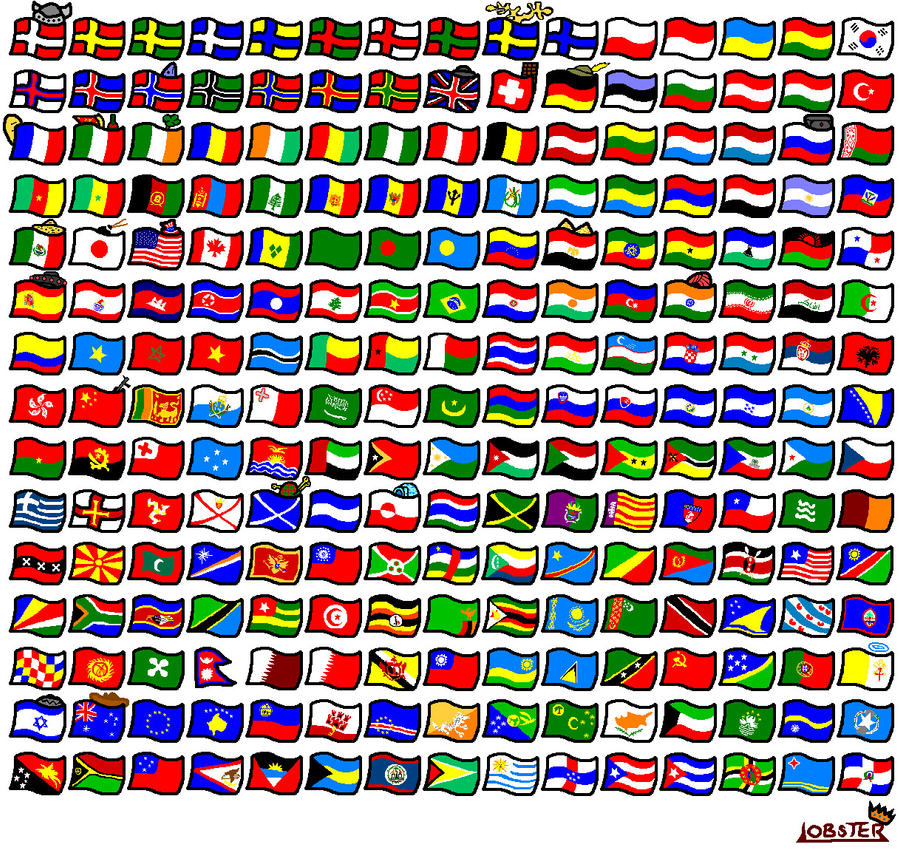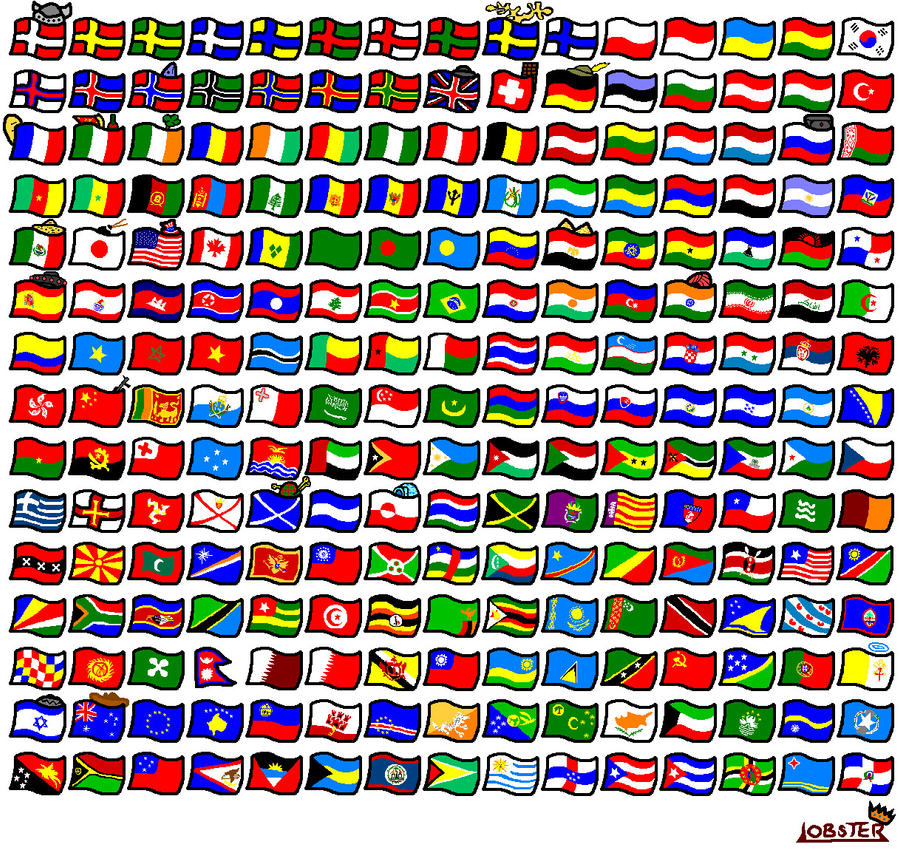 Watch
here's 225 flags from all over the world. they are all made in MS paint and some of them has hats, weapons or other sorts of accessories.

Denmark: viking helmet
Sweden: moose horns
Norway: fish
Great Britain: bowler hat
Switzerland: chocolate
Germany: alpine hat
France: flûte
Italy: pizza and wine
Ireland: four leaf clover
Russia: ushanka
Mexico: sombrero
Japan: old japanese hairstyle with sticks in it
America: uncle sam's top hat
Egypt: pyramids
Spain: weird hat with balls
India: turban
China: gun
Scotland: bagpipe
Greenland: igloo
The Vatican: halo
Israel: skullcab
Australia: cowboyhat

i know i missed some flags. All the flags with a little british flag in the corner are not here (except australia). it would be too boring to draw all of them.