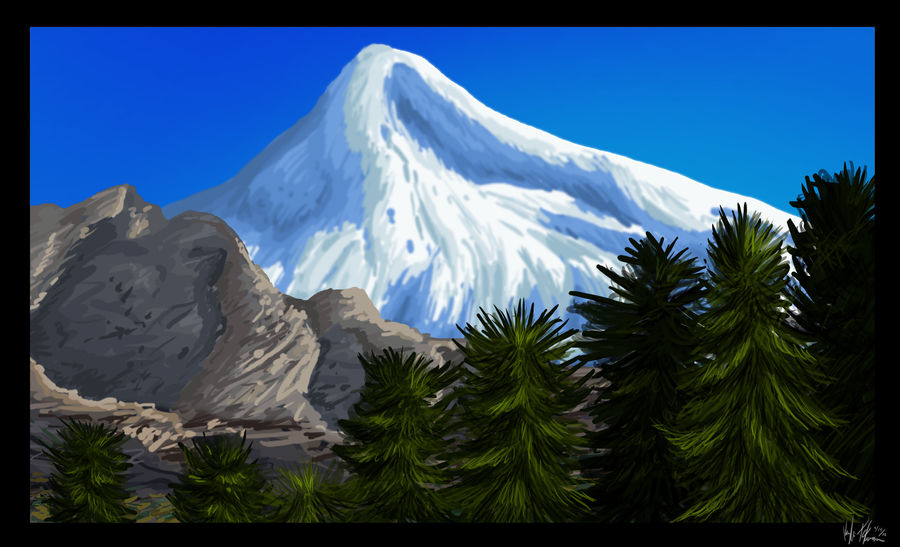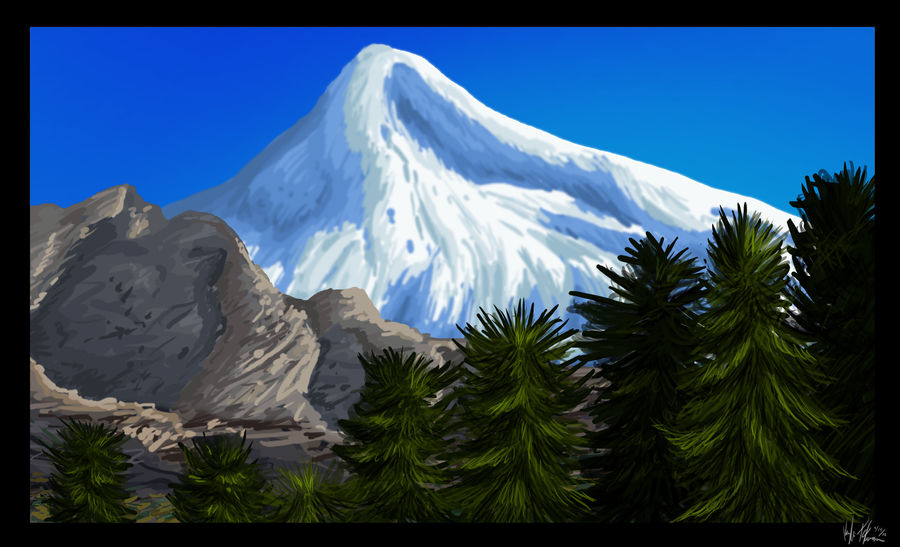 Watch
A Landscape Art Trade with

Look at her stuff <333
I chose to do Lanin Volcano. The picture I found just struck me as I have to do this one. le pic
[link]
My pic looks best small >.>
Plus now I see that I forgot a few things. oops...
She gave me a whole bunch of places to check out. You should at least look up a few of these, just breath taking <3
Chachín (there's also a waterfall there, look for it as "Cascada chachin", as in English the results show something else)
-Huechulafquen
-Lacar lake
-Lanin Volcano (visible from a few of the locations listed here

)
-Bosque de Arrayanes
-Villa Pehuenia (scenery with Araucaria araucana trees)
-Río (river) Hua-Hum
-Cascada de los Cántaros
-Valdivian rainforest
I'm jealous that you live in such a gorgeous place <3 There is nothing like that in the part of Wisconsin where I live. Flat fields, small random patches of trees, a plain lake, and cow farms. I mean it's nice, but NOTHING fancy like.
lol I'll stop complaining now XD
Off to do more art~