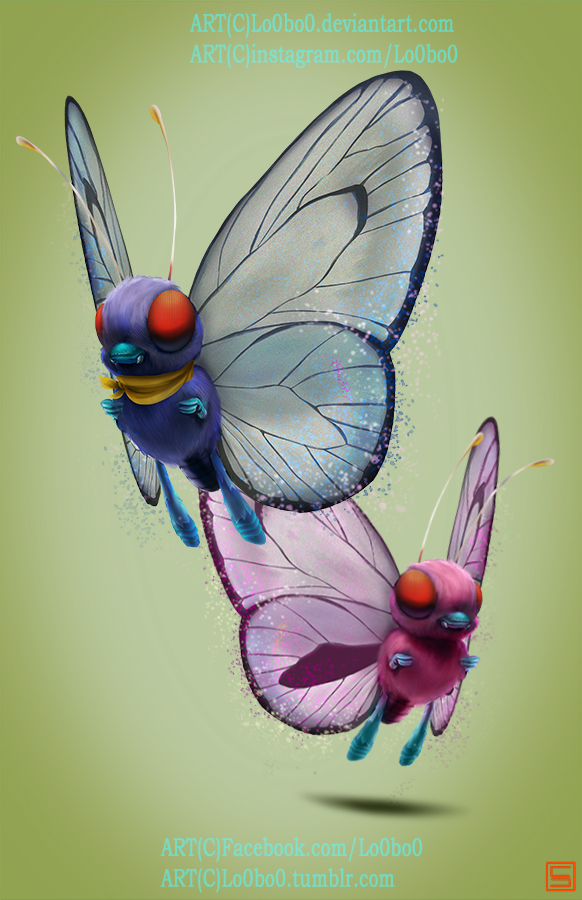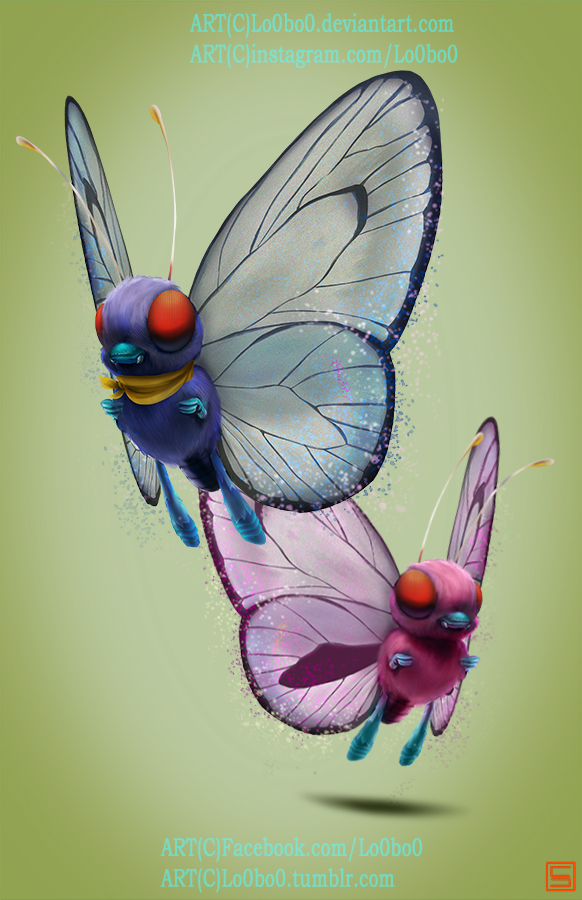 Watch
Facebook
|
Twitter
|
Instagram
|
Tumblr
|
Patreon
|
Arstation
|
Youtube
Give Butterfrees a friendly welcome, special edition has been achieved by reaching 1000+ actions with Metapod and Caterpie, thank you all for supporting this project.
This is my realistic pokemon project, where I plann to do every pokemon 721+ plus special editions pokemon featured on the anime. Here I intend to show pokemon as realistic and can be without losing their cuteness and pokemon aspect, I hope you like it and enjoy it, remember to leave a comment or fav the pokemon, it counts to achieve evolutions and special perks

.
Pokedex entry:
"The final form of the Caterpie line is Butterfree, and they have an odd history among researchers. Earlier scientists, like Prof. Bombastus Gregory Oak, Prof. Oak's ancestor, believed that Venonats evolved into this moth-like butterfly. Needless to say, he was probably talking out of his backside. Scientists theorize that the Butterfree's resemblance to Venonats is a defense mechanism, as Venonats and Venomoths with hunt down Caterpies and oblivious Metapods, and both Venonats and Venomoths are too stupid to tell the difference between Venonats and Butterfrees. Butterfrees are highly sought after by young girls as pets, so theybuy them Caterpies and raise them into Butterfrees. Of course, Butterfrees tend to migrate, so the concept of keeping a Butterfree as a pet is generally a bad idea. The particles of a dust-like substance that Butterfree spreads when flying can make people and Pokemon suffer from certain ailments, such as fatigue or, in some cases, infections and paralysis. Butterfree are generally harmless, though. Their natural predators are Pidgeottos and Pidgeots, who can sometimes take down whole swarms. 85% of Butterfree come in violet/purple. The rare 15% are pink, and bug catchers see them as trophies."
Pokedex entries thanks to trainer
NeonBlobfish
Be sure to chek the other pokemon here:
lo0bo0.deviantart.com/gallery/…
Butterfree evolution line