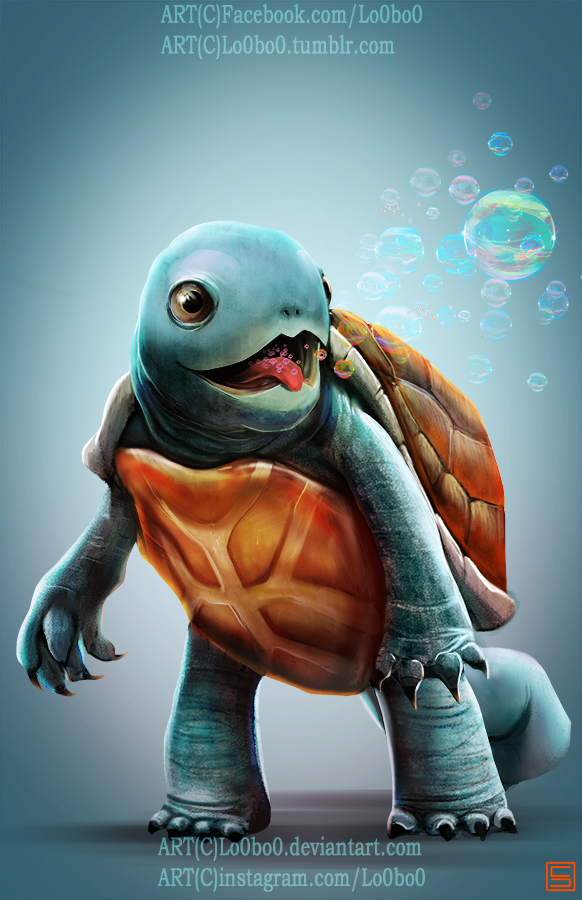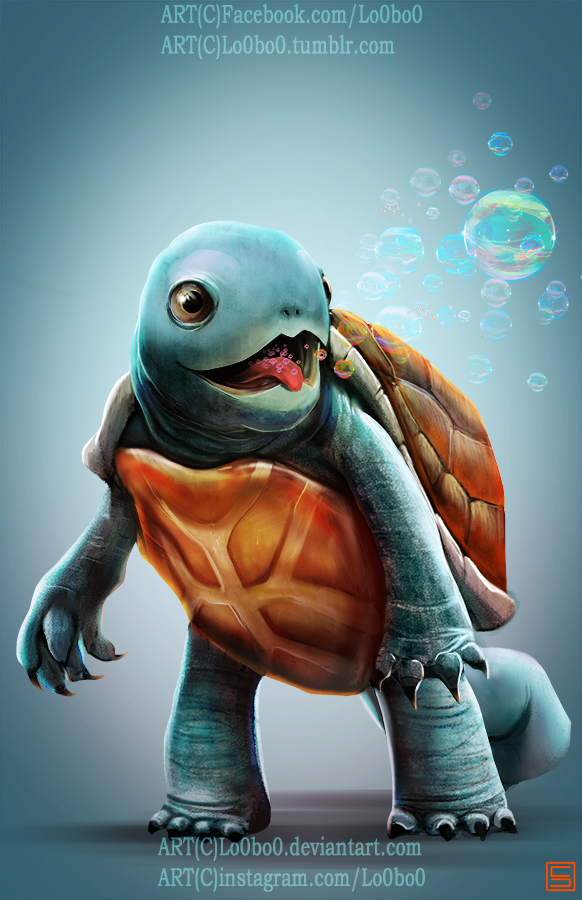 Watch
Facebook
|
Twitter
|
Instagram
|
Tumblr
|
Patreon
|
Arstation
|
Youtube
This is my realistic pokemon project, where I plann to do every pokemon 721+ plus special editions pokemon featured on the anime. Here I intend to show pokemon as realistic and can be without losing their cuteness and pokemon aspect, I hope you like it and enjoy it, remember to leave a comment or fav the pokemon, it counts to achieve evolutions and special perks

.
Pokedex entry:
"The Aquatus aquatus, or the Squirtle Evo-Line, is known for two things: its rarity and its iconic status among Pokemon breeders. While Squirtles are uncommon in the wild, they are one of the most popular pets in the Kanto region directly behind Growlithes and Persians. Strangely enough, according to a recent study, Squirtles are the most popular pets for young girls. This may have been inspired by Red Insertsurnamehere's wife, Green Leaf Insertsurnamehere, having a Blastoise, which most likely inspired young girls to have a Blastoise of their own. Pictured here is the Aquatus aquatus kanto, the Kanto Squirtle. There was once a subspecies in Kalos called the Copper-Shelled Squitle (Aquatus aquatus kalos). However, the Great Pokemon Plague, which spread across Europe three years after the Black Plague's vice grip over Europe loosened, killed off the endangered subspecies, resulting in its extinction. The Kalos region is trying to introduce the Kanto variety into the region, but with little success. However, people are legally able to give Squirtles to trainers regardless."
Pokedex entries thanks to trainer
NeonBlobfish
Also for those interested in how it was made, be sure to visit my patreon to get access to the full video process one month earlier than anyone on my youtube channel.
Watch every pokemon from the project here:
lo0bo0.deviantart.com/gallery/…
Be sure to visit the other Kanto starters and for special alternative versionvisit my patreon or click on
Squirtle´s Squad version