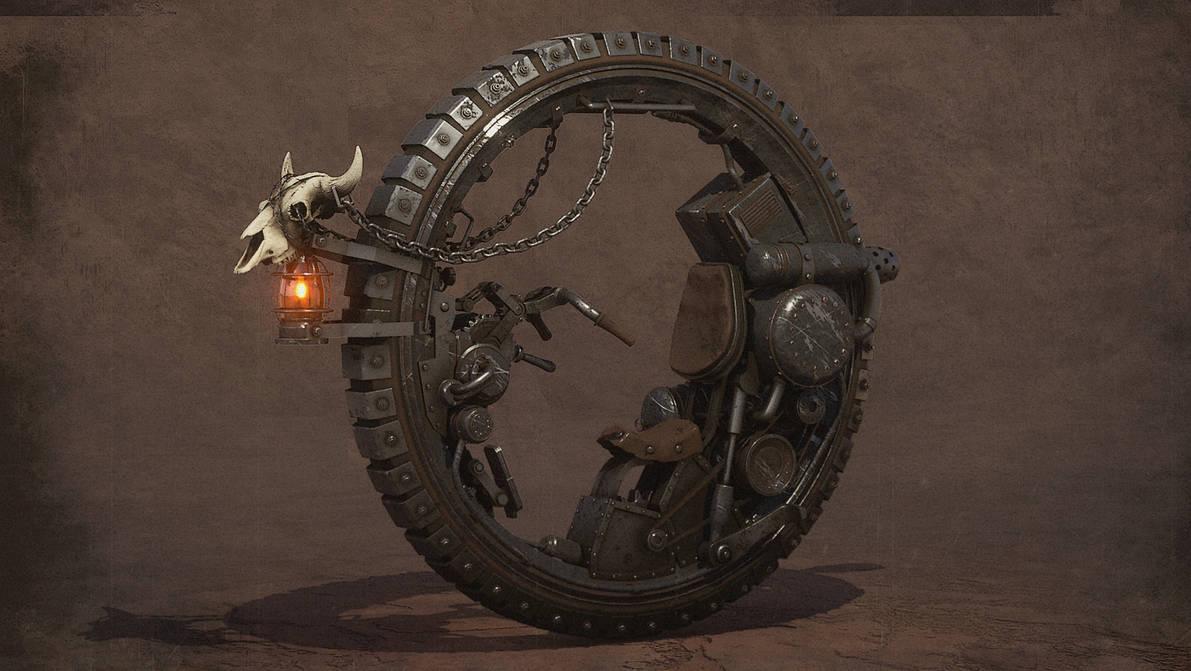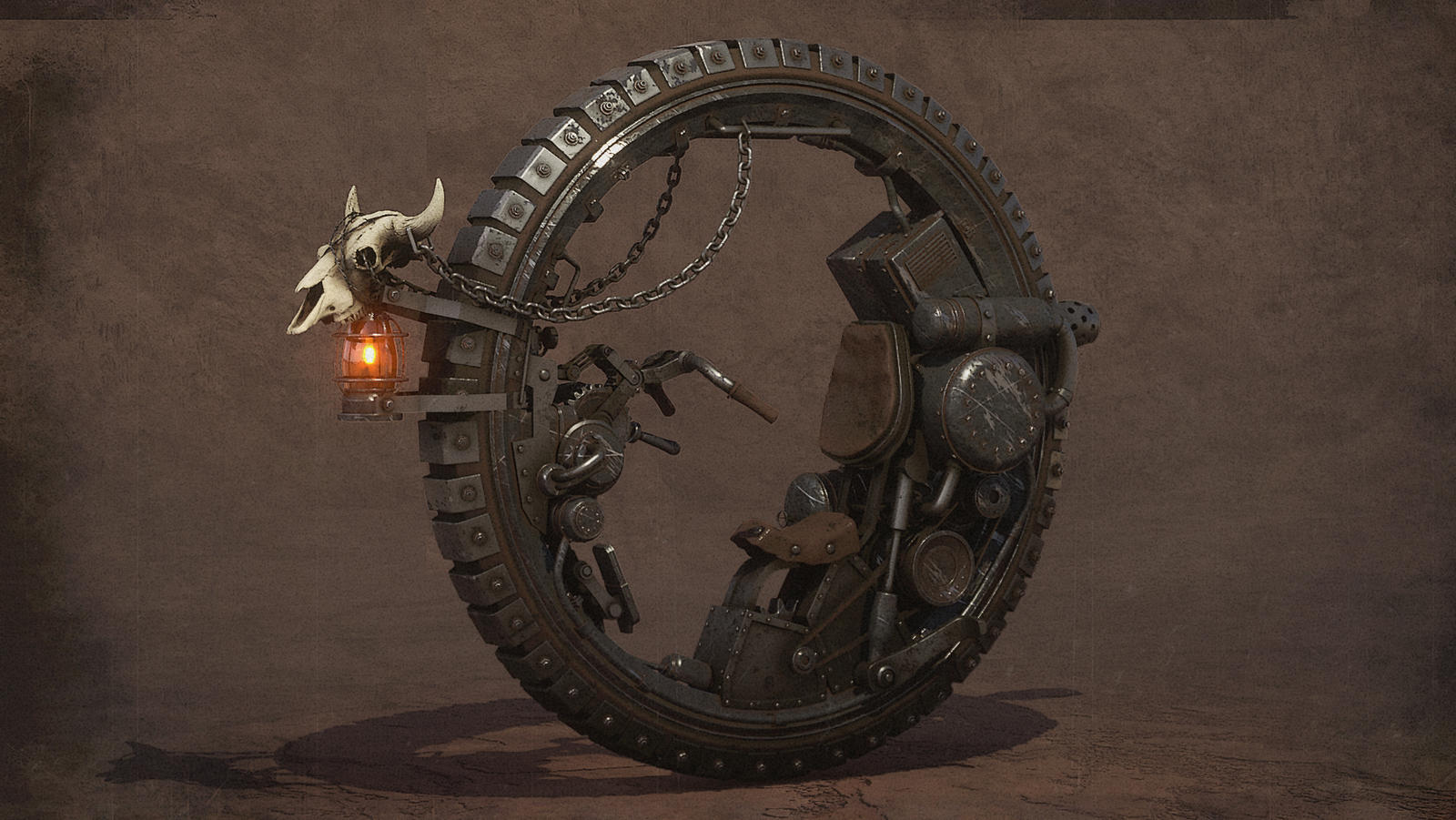 here is a Monowheel concept i made for the wild west challenge on artstation, i had to make 5 props in wild west theme, i made 3 transportation design and 2 weapon, You can check the other view and everything here :
www.artstation.com/contests/wi…
Don't hesitate to put a like to support if you have an account

I will post some other image soon.
Thanks!!

Reply

Reply

Fantastic! Design, values, color selection - stunning!
Reply

Wooooow!!!
Years ago I designed something similar and I always wanted to have one in real live :3

The only issue with this design: How do you break? You'd just keep on rolling - but the pilot is rolling with the wheel :S
Reply

Cool design

Reply

Interesting, just don't stop fast or you roll over.
Reply

Exactly!! this vehicle is a disaster for ourself too haha
Reply

I had never thought of that before. Vehicles like bikes and cars have the leverage of their frame's weight to counter their wheels' rotation, but a monowheel has no outside mass to provide the torque necessary to stop the spinning. You'd do somersaults every time you tried to stop.

Maybe this is why monowheels aren't popular.
Reply

Yup, I tried to find a YouTube video of that problem I saw a few years ago, but no luck. Did you know that a German company made one of the first ones back in the late 1800?
Reply

I found a monowheel crash here:
youtu.be/cM3fVXsPyUE?t=46s
...but it doesn't show the wheel rolling over. Instead, it shows it wildly wobbling back and forth before twisting to the side and flipping like a coin. It doesn't make monowheels look good, I must say. I'll have to see if I can find a good roll later.
And I had no idea that monowheels went so far back. Crazy! I'll have to research these things to learn more about them.
Reply

It might have been the one I saw, thanks.
Actually it was 1894 French motorized unicycle displayed at The Auto and Technik Museum Sinsheim, Germany, that I saw a video of on YouTube.
www.flickr.com/photos/36786332…
I have not been able to find the video again.
Reply