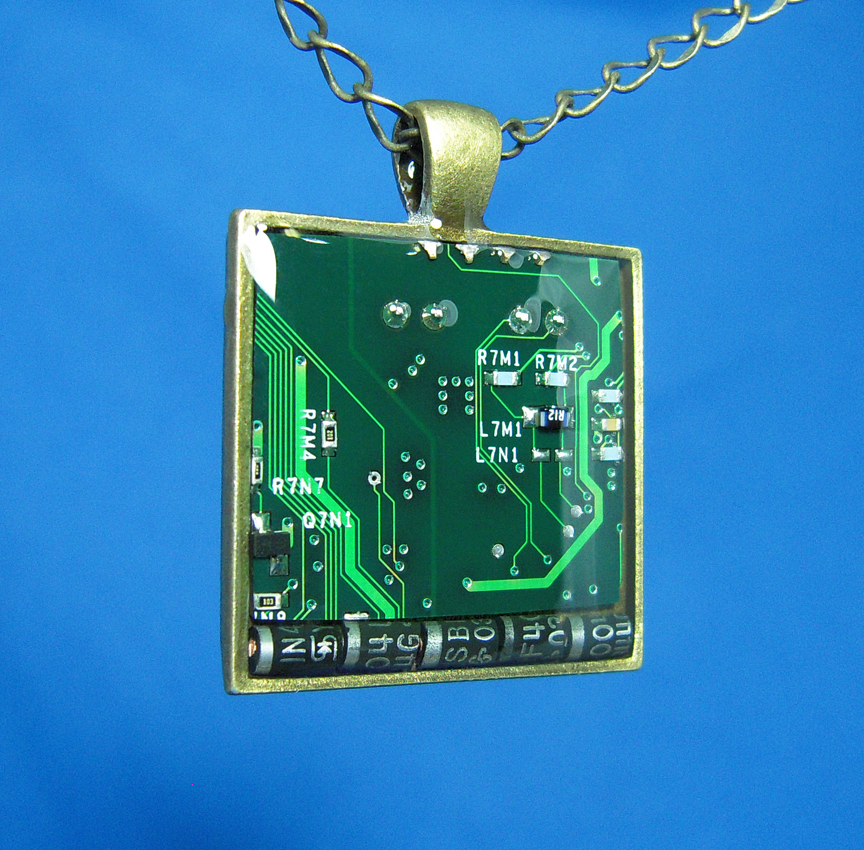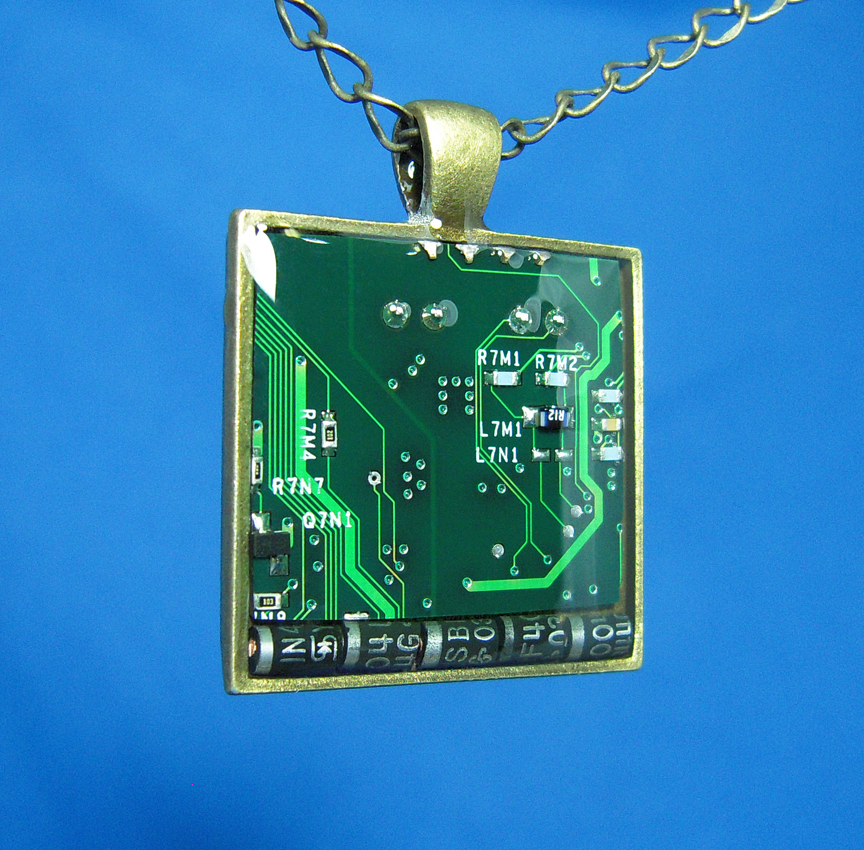 Watch
Another one from the new batch; I cut the board too small so I filled in the space with diodes. (At least I THINK they're diodes. If you're a techy person could you let me know if these are diodes and not resistors or capacitors or something?

Circuit board, diodes, bezel setting, resin

Reply

Not too much detail at all, that's perfect! I've saved a lot of those pieces because having them float on top of the board inside the resin is a neat effect, and helps cover over uneven edges, so I really like to know what to call the things

Reply

The pendant
looks so
cool!

Is correct
these
are diodes
(
those
at the bottom
), small
rectangles
on board are
resistors
(
marked on the
label)

Reply

Thank you! Out of curiosity, what are the little striped bars you see that are held on with a little bit of wire at each end? I don't have any on this one, but I see them all the time

Reply