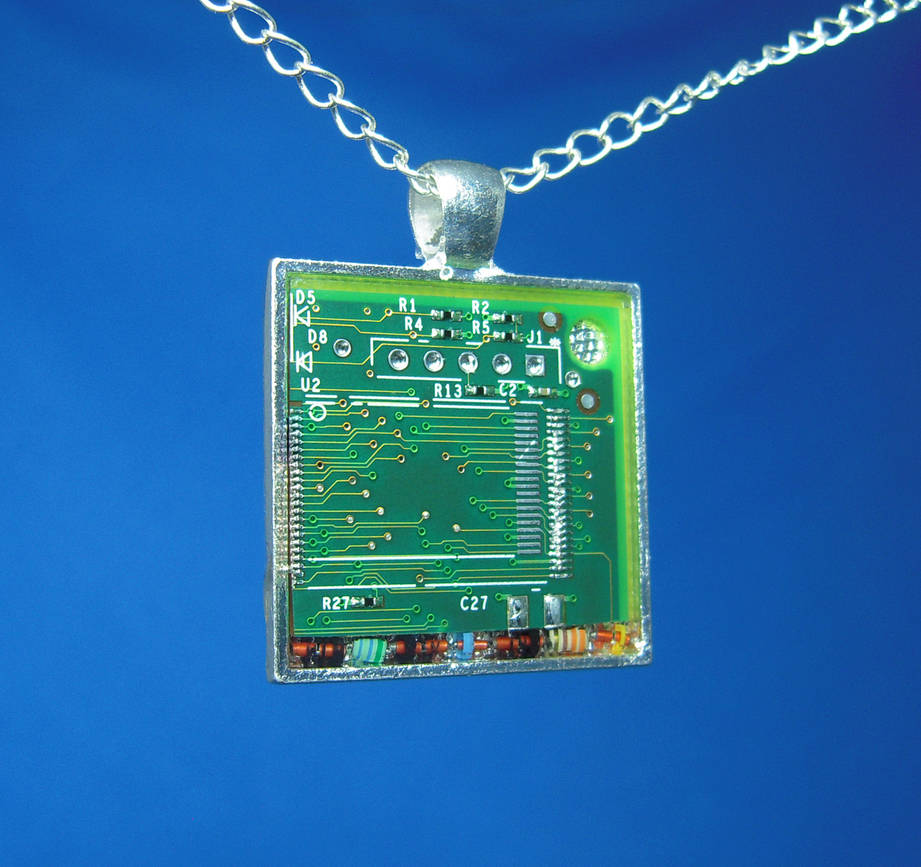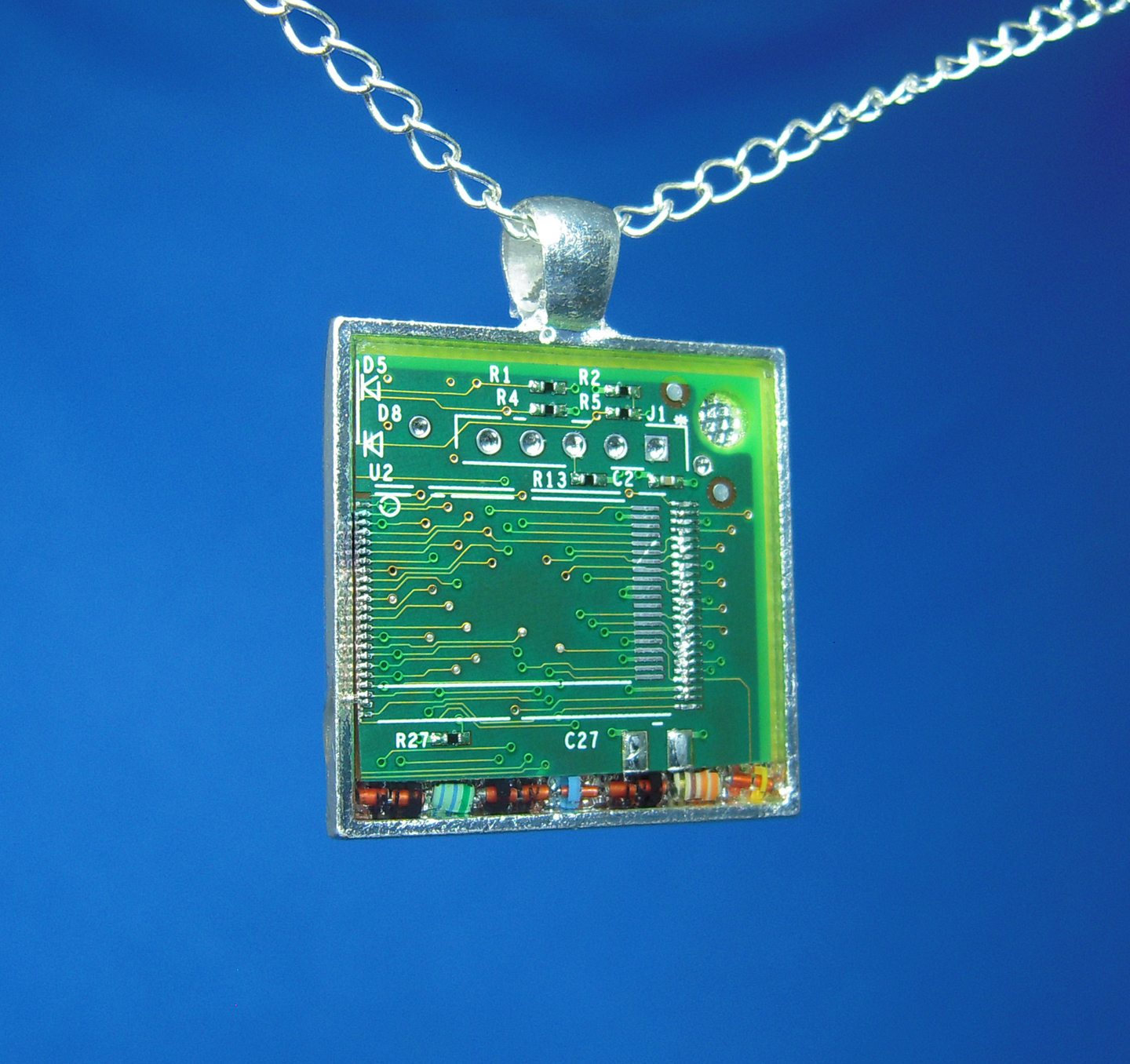 Watch
Last batch before Comic-Con, woo! All six pendants made it through the resin casting, so word to the wise: the generic resin from Michaels is crap, EasyCast brand is the way to go.

This one is a leftover piece from an old modem, and was just a little too small for the setting, so I cut it down even further to make room for some resistors. I've found that even terrible circuit boards (the one I got out of an old tape player for instance, really uninteresting patterns) will have some resistors sticking off them that are useful later.


How to you remove the resistors from the circuit board? Clippers? If you want, I can teach you how to desolder them with an iron when you come for a visit.
Reply

That'd be awesome, I've seen people use them for jewelry elements but they've still got the long wires attached, and of course when I clip them off I don't have enough wire left to do anything with it.
Reply

If you're wanting to use them with the wires, you're better off buying them new. Resistors are dirt cheap. You can by a pack of five for around a dollar or two.
Reply