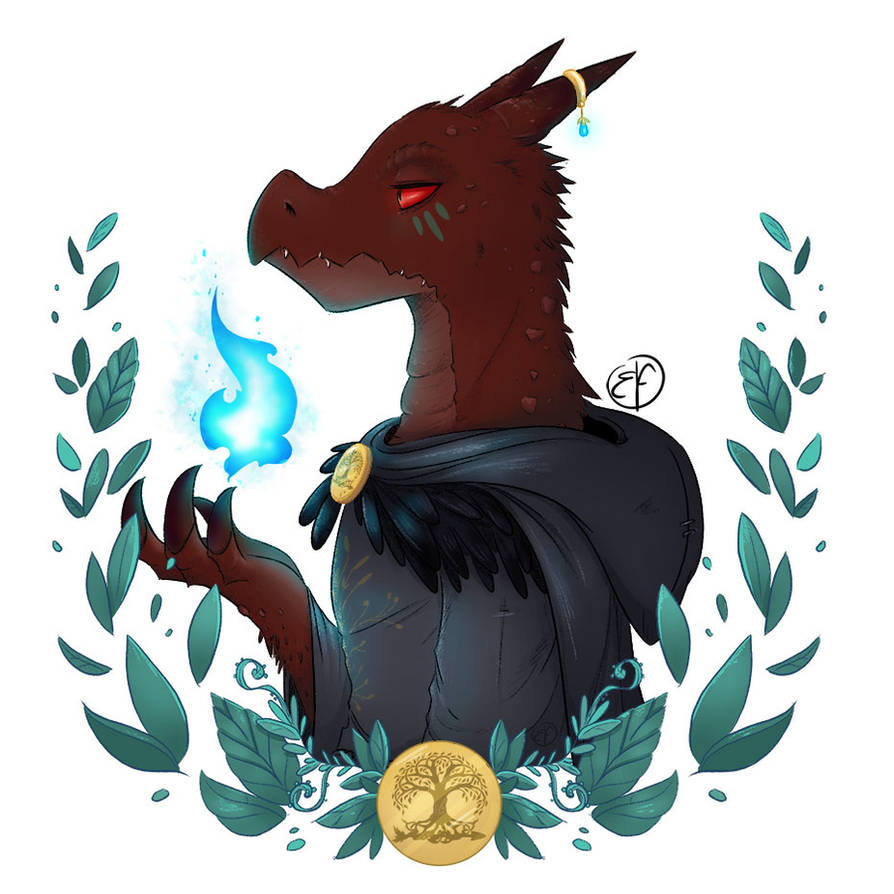 Watch

---------------------------------------------------------------------------------------------
---------------------------------------------------------------------------------------------
EN
Mdok is serious, curious, calm and don't talk that much, because of word economy but also because he's not quite good with the Common language. He moves like Llythril (my main D&D elf character), and despite his kobold nature and physique, we could mistakes him for an elf by his behavior. He proudly wears Llythril's coat of arms on his cloak, which he uses as a hood to protect his eyes from the sun. Unlike the elf, he's slightly more friendly and expressive. When he's not reading, he's working with his plants or follow Llythril everywhere with his brother.

He was took in by Llythril with his brother Jakk after his family was killed by the Eden Company. She raises them as elves, but taught them to be proud of what they really are ; Kobolds. The elf as his only mother figure, Mdok learned everything from her ; her calm, her placid gaze, proud looking, and word economy.
------------------------------------------------------------------------------------------------------------------------------------------------------------------------------------------

FR

Mdok est sérieux, curieux, calme et parle peu, par souci d'économie des mots, mais notamment car il ne maîtrise pas parfaitement le Commun. Il se déplace comme Llythril (mon perso principal de D&D), et malgré sa nature et son physique de Kobold, on pourrait le prendre pour un elfe de par son comportement. Il porte fièrement le blason de Llythril sur sa cape, dont il utilise la capuche pour se protéger les yeux du soleil. Contrairement à l'elfe, il est légèrement plus amical et expressif. Lorsqu'il n'est pas en train de lire, il travaille avec ses plantes ou suit Llythril partout avec son frère.
Il a été recueilli par Llythril avec son frère, Jakk, après que sa famille fut décimée par la Compagnie d'Eden lorsqu'il venait de sortir de l'œuf. Elle les a élevés comme des elfes, mais leur a appris à être fiers de ce qu'ils sont ; des Kobolds. L'elfe en tant que seul figure maternelle, Mdok a tout appris d'elle ; son calme, son regarde placide, le port fier et l'économie verbale.