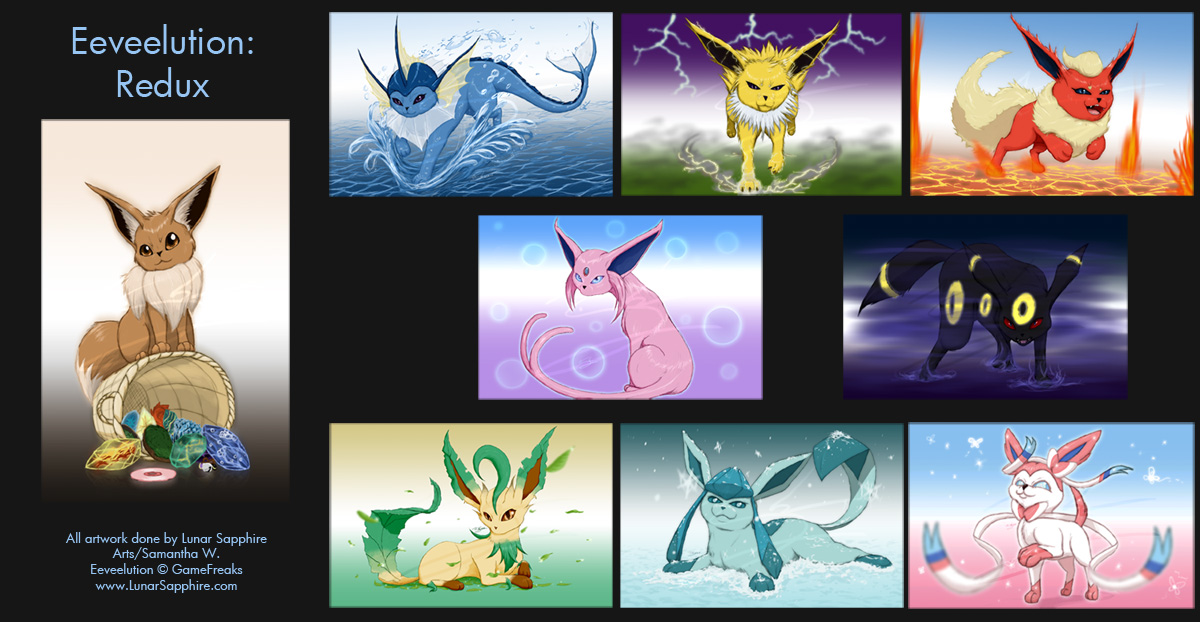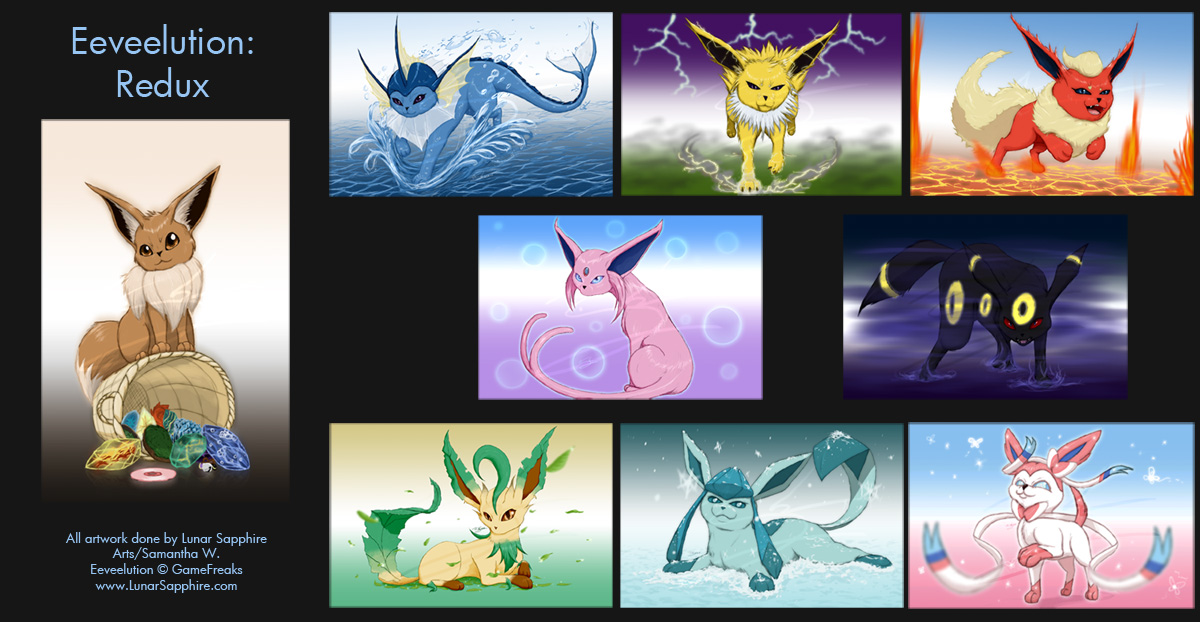 Watch
Warning: This file is a bit wide!
I AM DONE! I am so happy i went back and gave each eeveelution some love and also eevee and Sylveon is added in the mix now. I am so happy how these turned out.
If your interest in these pieces, I will have them in my storenvy art shop for sell. Also I do have other artwork to chose from on there too
lunarartshop.storenvy.com/
.
If your wondering what the older ones look like you can see them here:
lunarsapphire.com/subhome/fana…
Thank so much to those who came on the streams I did when i did them it means alot to me.
Artwork© Samantha Williams/ Lunar Sapphire Arts™
Pokemon©Gamefreaks

Find me at: lunarsapphirearts.tumblr.com/ www.facebook.com/Lunar.Sapphir…

Please do not copy, sell, trace, alter or repost/reuse without permission, Thanks!