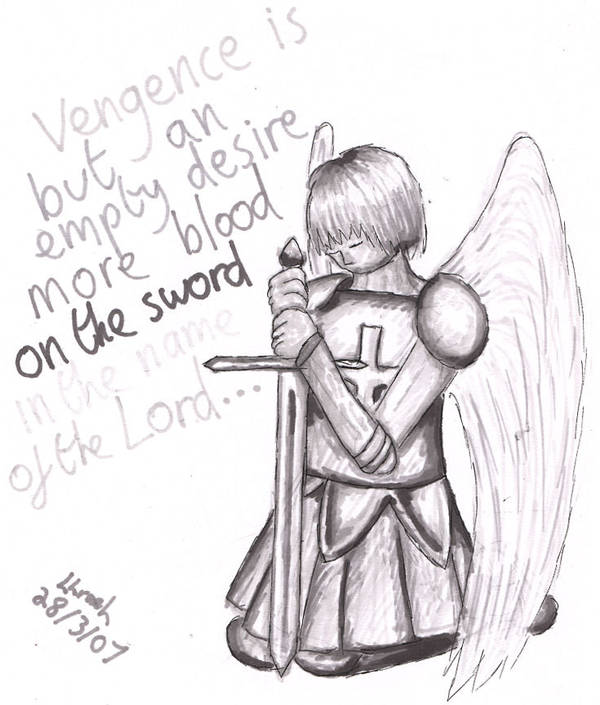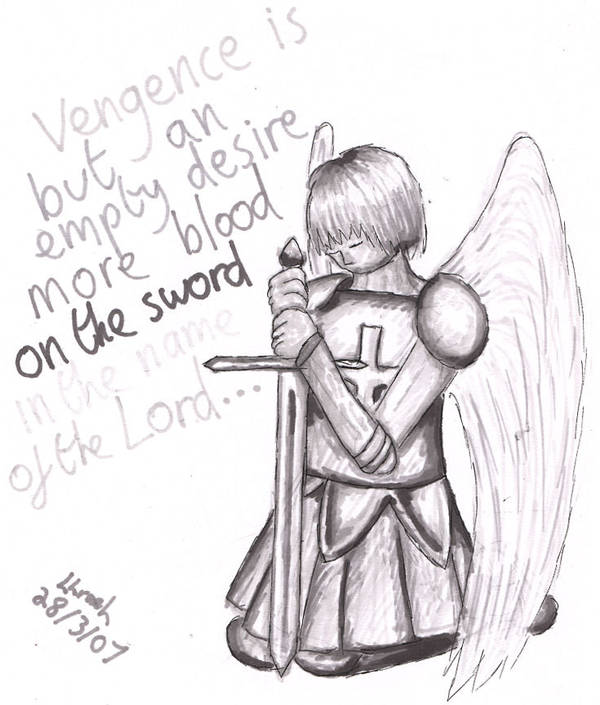 Done for *
BaGgY666
's Vengence challenge. The real challenge was to do it in greyscale, so I broke out my Letraset Promarkers and this happened when I was mucking around with them. I quite like it. In fact, I quite like my markers. I think I shall use them more often.
Michael's armour is fun to draw, and yes, he is wearing a plate skirt. I am of the school that believes that while they may make you look like a prat, they are probably more easy to move in than full plate mail. Yay armour!

ahhhh this is sooo lovely

i love the grey scale used and the quote, it gives it a nice touch.
also adore the fact you've done an angel





Reply

Michael's great. I complain about him a lot, and we disagree on a few matters (*cough Lucifer *cough*) but I love him really. His armour stops being fun after the nth time drawing it, though...
Reply

yeah i know how that feels. I drew a complicted dress for one of my animations, after the 78th frame of drawing it i went mad lmao
Reply