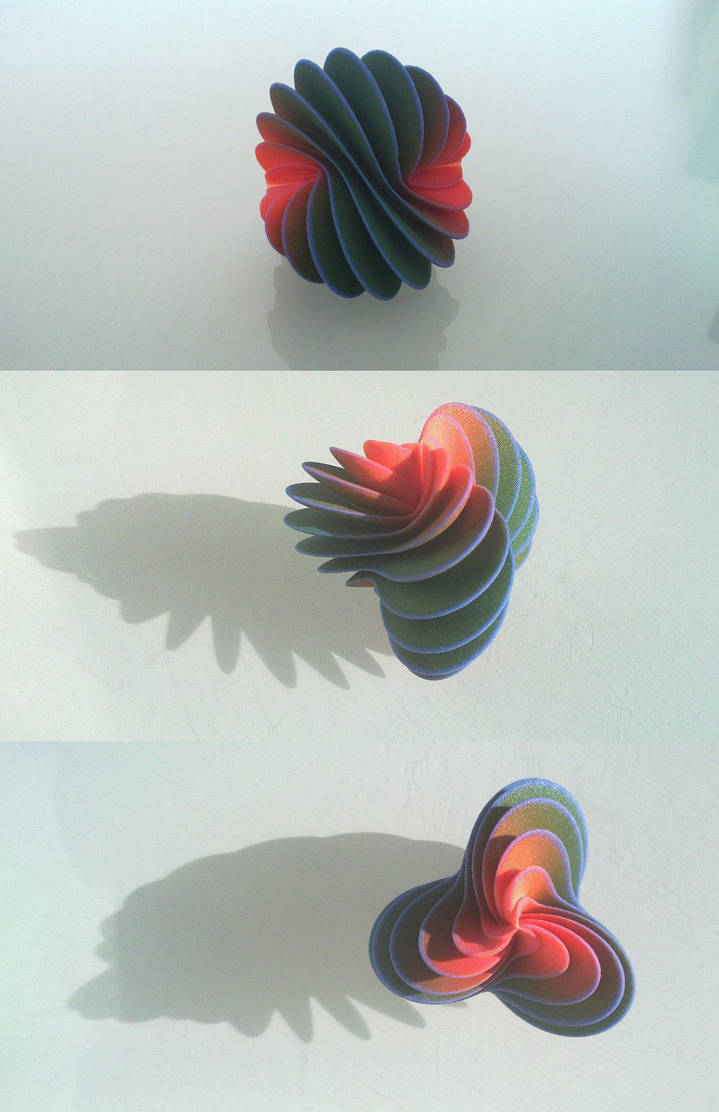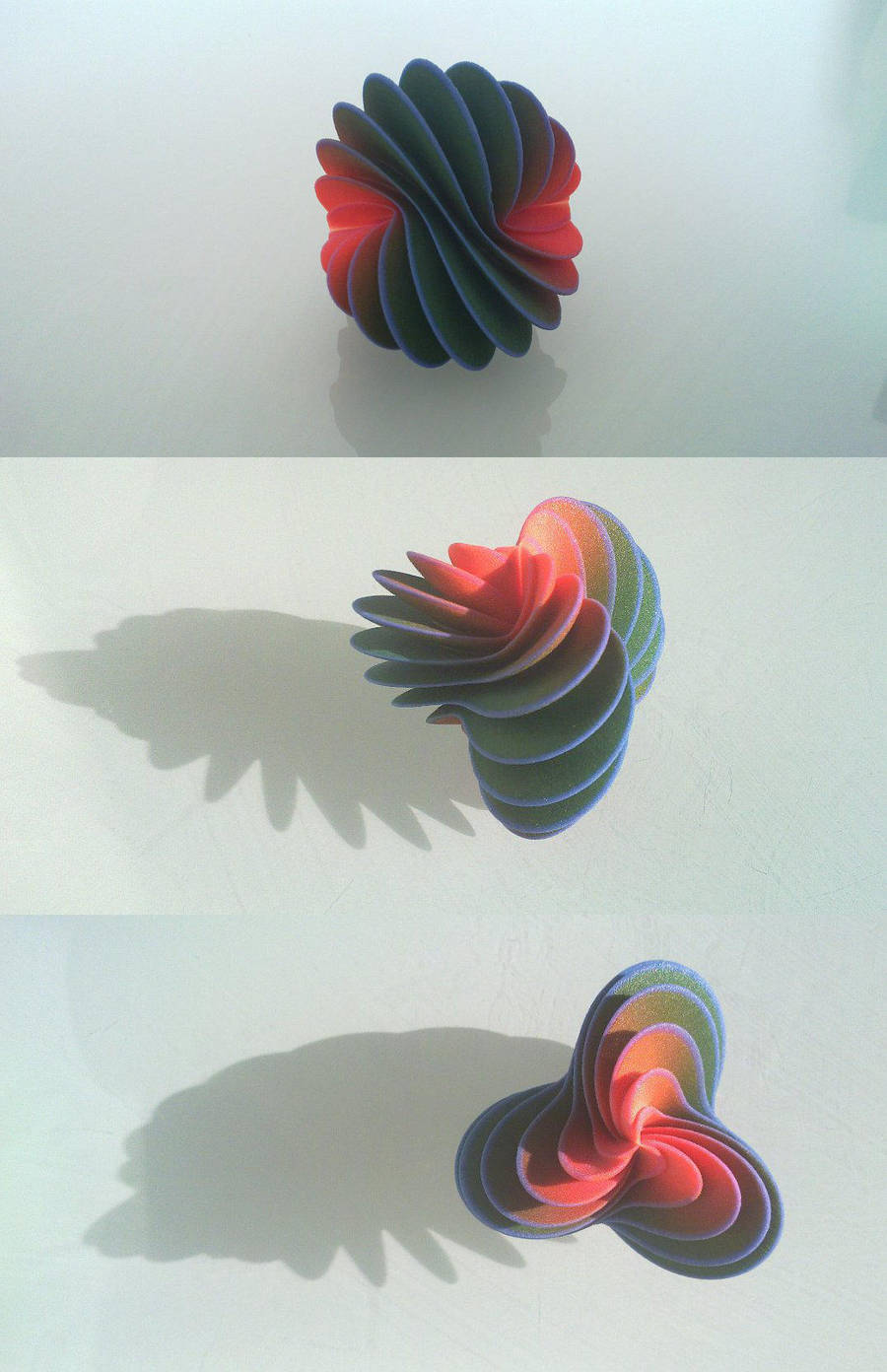 Object generated using
Functy
and printed by
Shapeways
. Thanks to ~
Tonyralano
for prompting me to upload the images.
The object is a spherical function with the following formula:
radius = (0.01*((1+cos(12*(a+(p*2)))*sin(p))+(1+cos(3*a+p)))),
colour (R, G, B) = ((1+cos(p*2))/2, 0.3, cos(12*(a+(p*2)))>0.9).
The 3D print was created in full colour, and I'm always impressed by the quality Shapeways consistently produce. There's also a
render
of the object.

Can i get this from Shapeways? Nice!
Reply

You can indeed

Shapeways is a great site: just upload your models and they'll print them. Unfortunately it can be a bit pricey if you use a lot of material (if I'd been more careful with this model I could have hollowed it out to make it cheaper).
Reply

My brain is not capable of believing that this is a photograph. o_o
Reply

Thanks

I'll take that as a positive

It is truly amazing what 3D printers can do now. Compared to some of the objects other people are creating this one is really very simple too.
Reply

Other than a tiny notch in the first image and some unexpected specularity in the texture, it looks indistinguishable from a 3D rendering. And I can't believe I'd never seen Shapeways before, this is my new favourite website.

Reply

You're right, there are some imperfections, and that notch shouldn't be there. Shapeways place certain limits on what they can print (e.g. the thickness of walls), which I ignored with this model. They printed it anyway, so I'm grateful they did and pleased with the result

I've spent many hours looking through the wonderful creations people have on the Shapeways site. Some of them just shouldn't be possible!
Reply