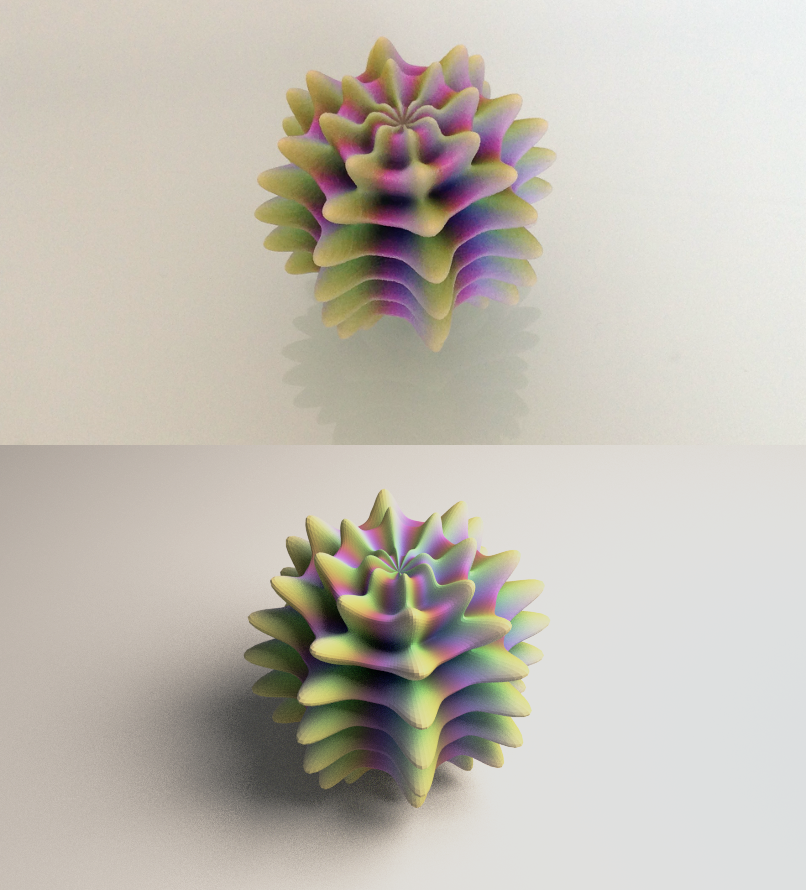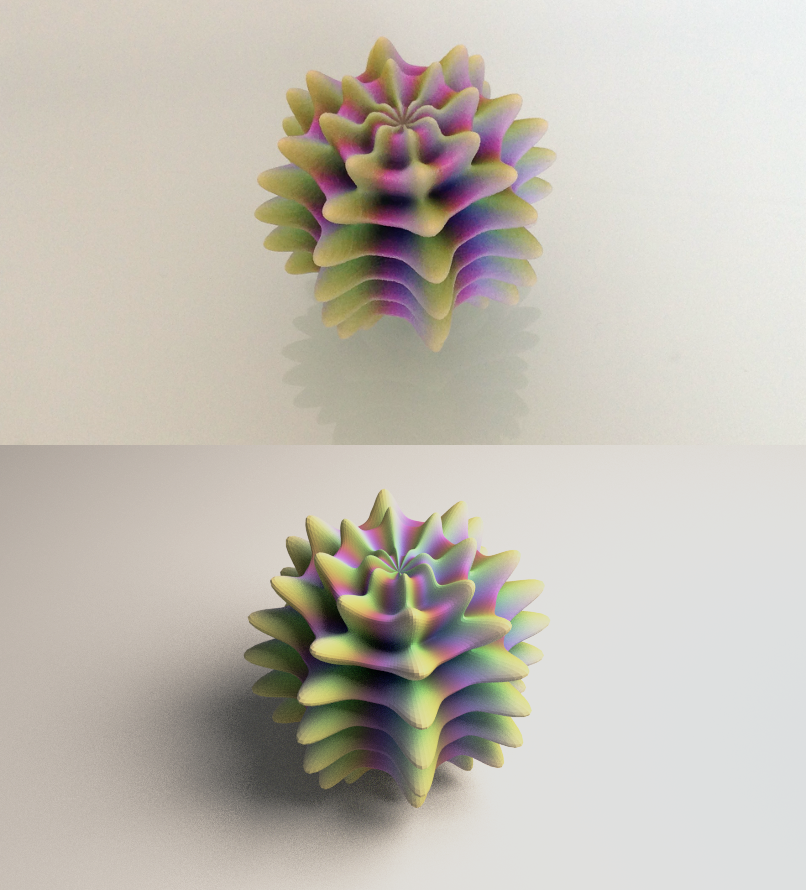 The 3D print at the top, the render (using Blender Cycles) at the bottom.
Unfortunately I couldn't get the rotation or material exactly the same between both images, but I think it does demonstrate how well the print can reflect the original render.
For the full info about the shape, see the original
3D print image
.