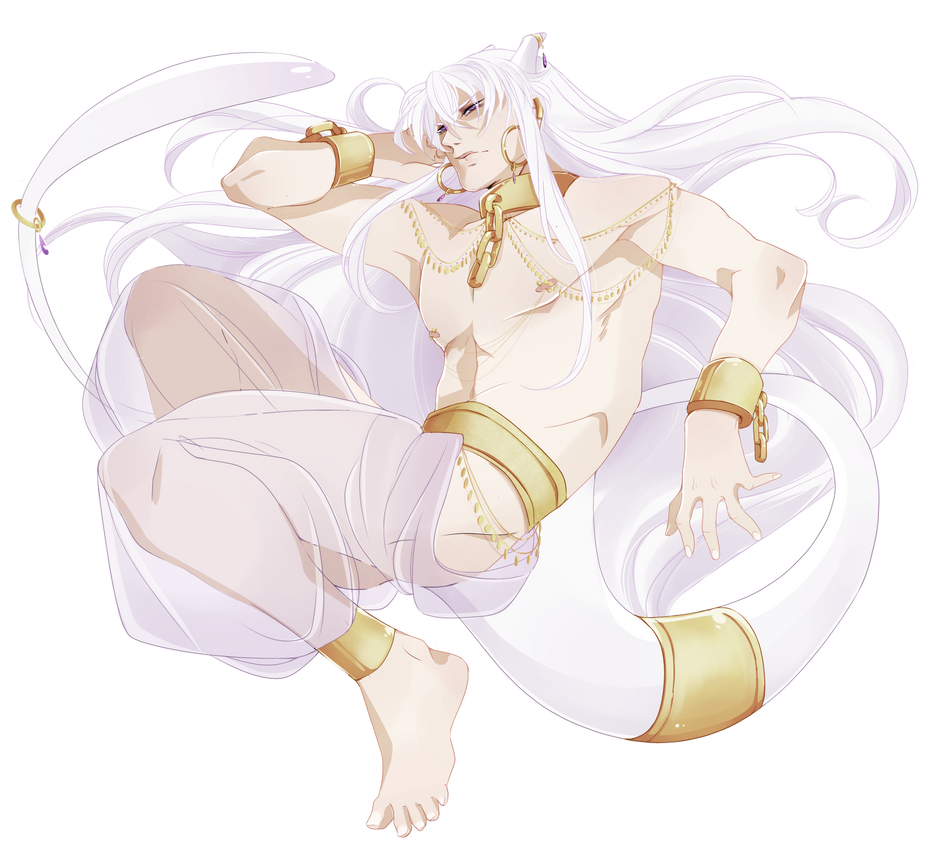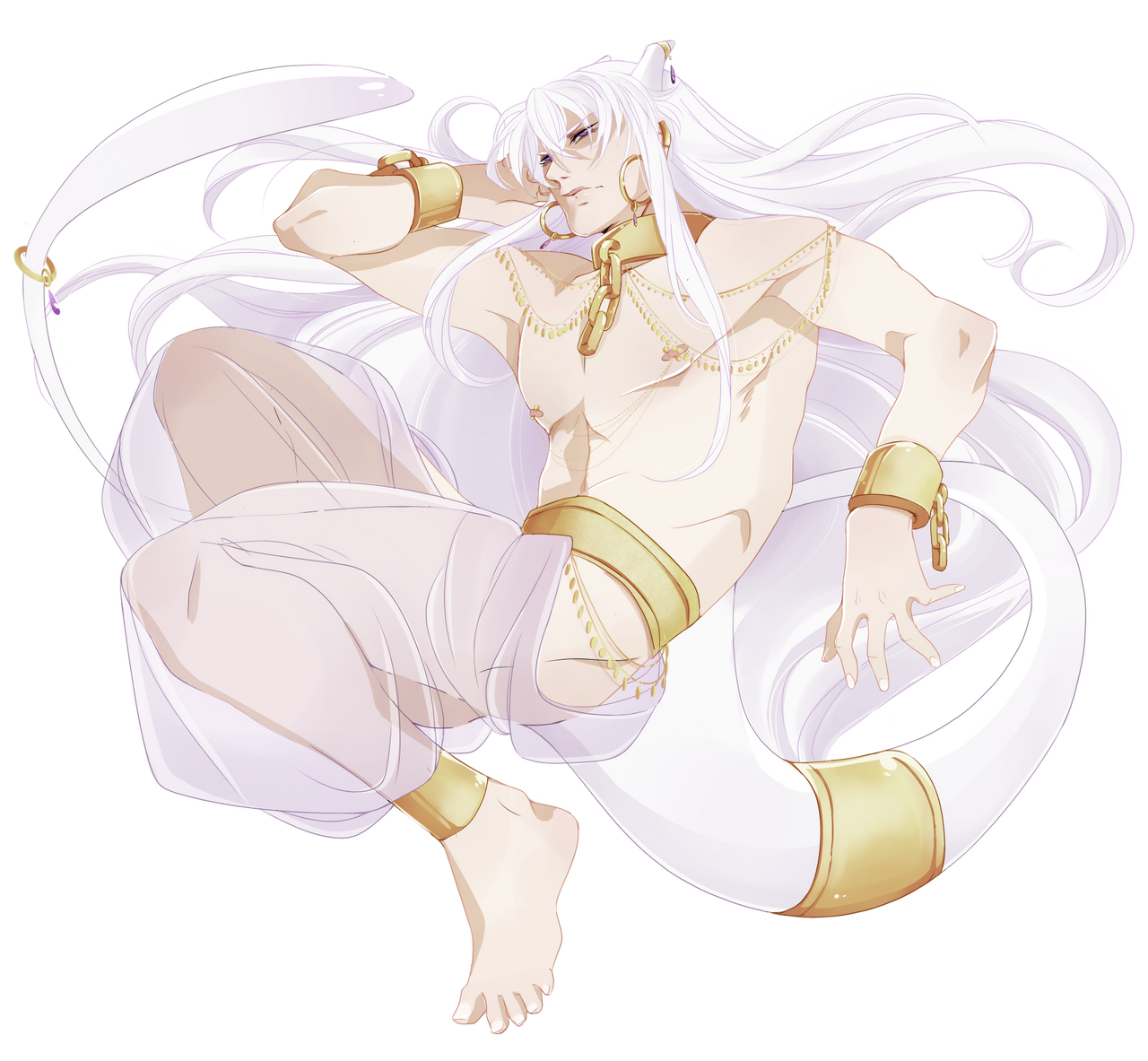 Watch
So it was suggested that Masamune would make a fair djinn for Halloween. Obviously I missed actually finishing it for Halloween.

Trust me to take a fun concept and make myself sad with it. Masamune is NOT happy with the chains.

I wanted to go to town on the details but I got lazy halfway through and just sort of finished it.