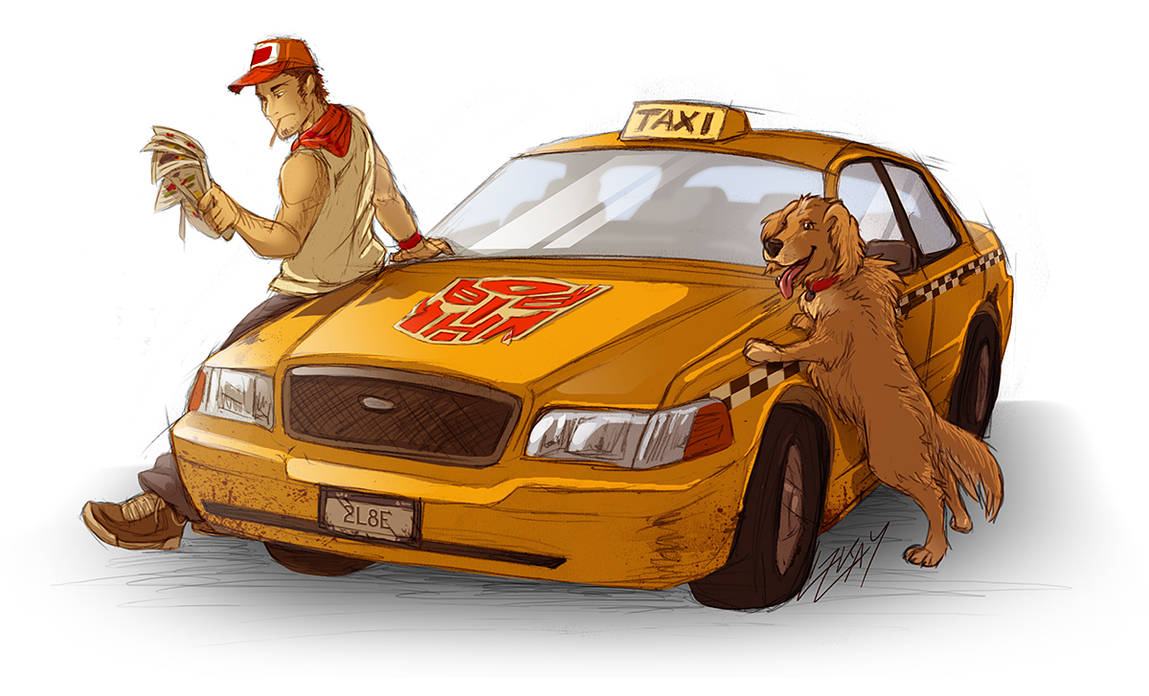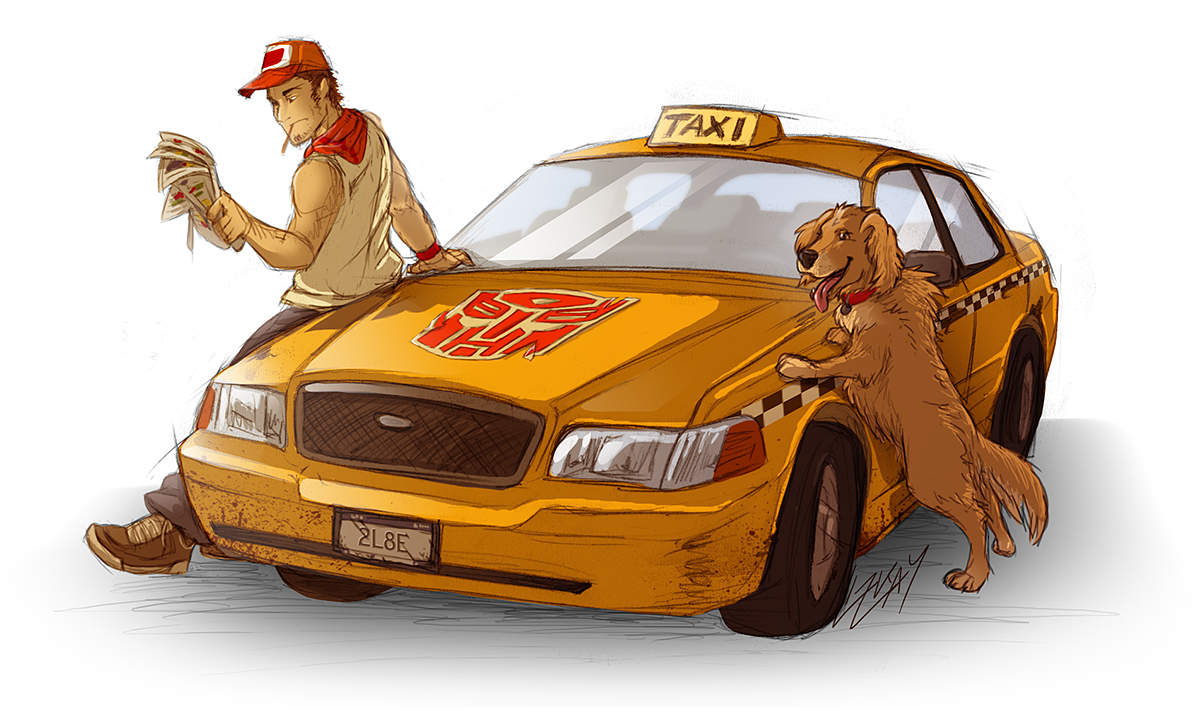 Watch
as seen on my tumblr, here is the finished version. Shows Gary, C.A.B. and Tuffy (the dog) as I've been asked a lot how C.A.B.'s company really looks like.
This was actually planned to be a panel of 'TaxiTales - Reloaded' but not sure if there will be more

"When did we decide to become losers?"
"Just when you decided to not ask the way hundred miles ago..."
Transformers (c) Hasbro

such wonderful characters! Tuffy looks so happy compared to the intense Gary

Reply

Heehee, thank you!

Gary is more like the 'where did I put that pizza slice from yesterday' -guy meanwhile C.A.B. and Tuffy just try to be friends with everybody

... and finding that Pizza before Gary

..at least Tuffy

Reply

haha, Gary sounds like a friend of mine.

so sweet.

Go Tuffy!!! My dog thinks Pizza is the food of the Gods.
Reply

Reply

i just love your art work looks great
Reply

Reply

I once had a thought of getting a blue correvett and getting the flame decals with the Autobot insigina put on the hood. That would be the real Tracks
Reply

Heehee, that would be a real eye-catcher

I would definitely enjoy owning a real 'NYC' taxi cab as well, but that is kinda hard to get... even though most of them have a 300k+ milage...

Reply

Hehe I wonder what it's like to drive a taxi Transformer. Gary does not look impressed

Reply


I wouldn't really mention that as 'driving' it's more being a 'passenger' of an eccentric bot who can't decide what he really wants

Guess Gary is probably just happy he can eat meanwhile 'driving'

Reply

Reply