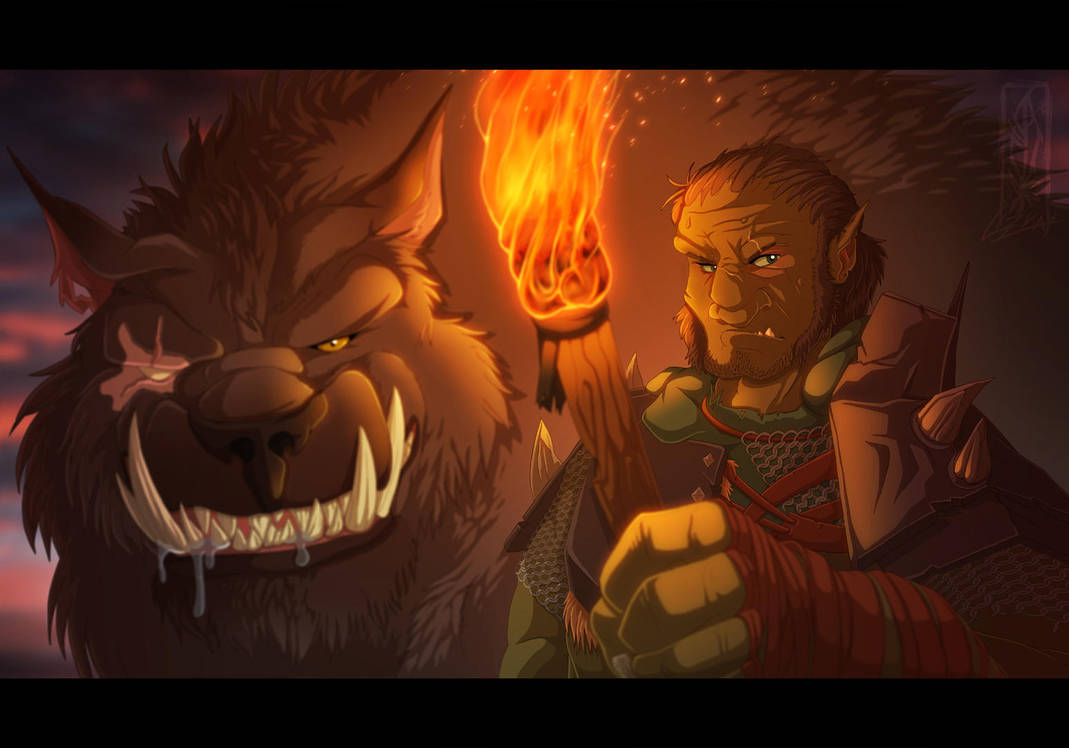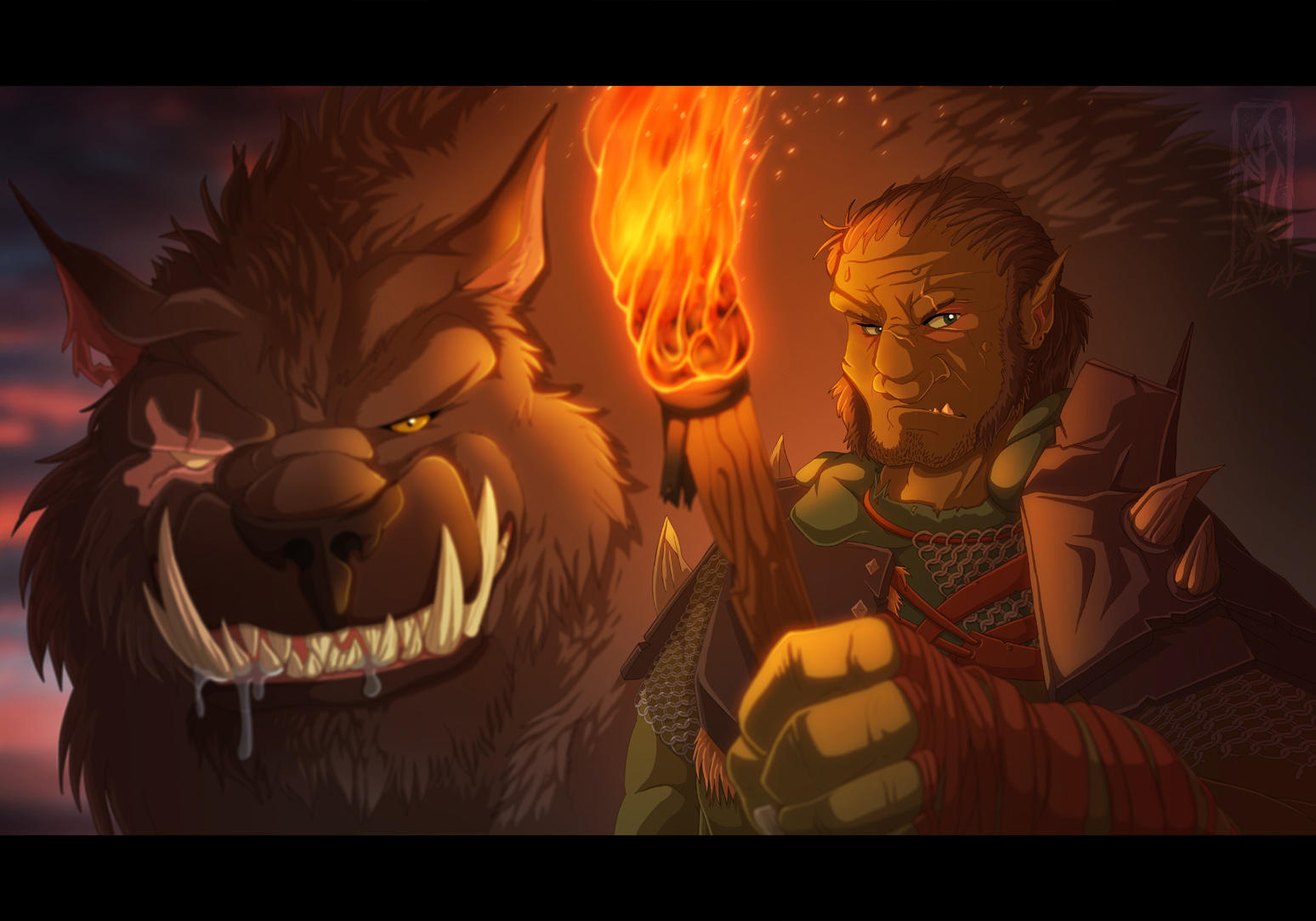 Watch
Bûzog and his warg Crook in a 2D-animation-style like scene from the Shadow of Mordor-fanfiction story '
Bündnis bis Barad-dûr
'
tried two shading layers and some more effect-tests such as a tilt-shift blur on this one, worked out quite nicely

FULLVIEW =

Uruk-Hai/Orcs and Wargs (c) Middle-Earth ENT. / Shadow of War/Mordor (c) WB Games Inc.

Sehr schick, insbesondere die Unschrfe hast du hier wirklich gut genutzt für die Fackel und den Warg.

Reply

Danke!

Obwohl ich mir mit der Unschärfe echt keinen Gefallen bei der Animation getan habe

aber irgendwie hat's dann doch funktioniert


Reply

I really love the depth and lighting here!
Reply

Tilt-shift blur, never heard of that one. Despite that, it seems to have worked nicely! Excellent work

Reply

Since I got a PS update I saw that this filter possibility is there

never really found any useage for that until now

you can define an area which stays sharper and areas with more blur, it's quite nice to play around with it, but in general it's the same as a normal blur with a mask


Thank you!
Reply

I'm still using Photoshop 7, so no updates for me

But thanks for explaining its usage

and you're welcome!
Reply