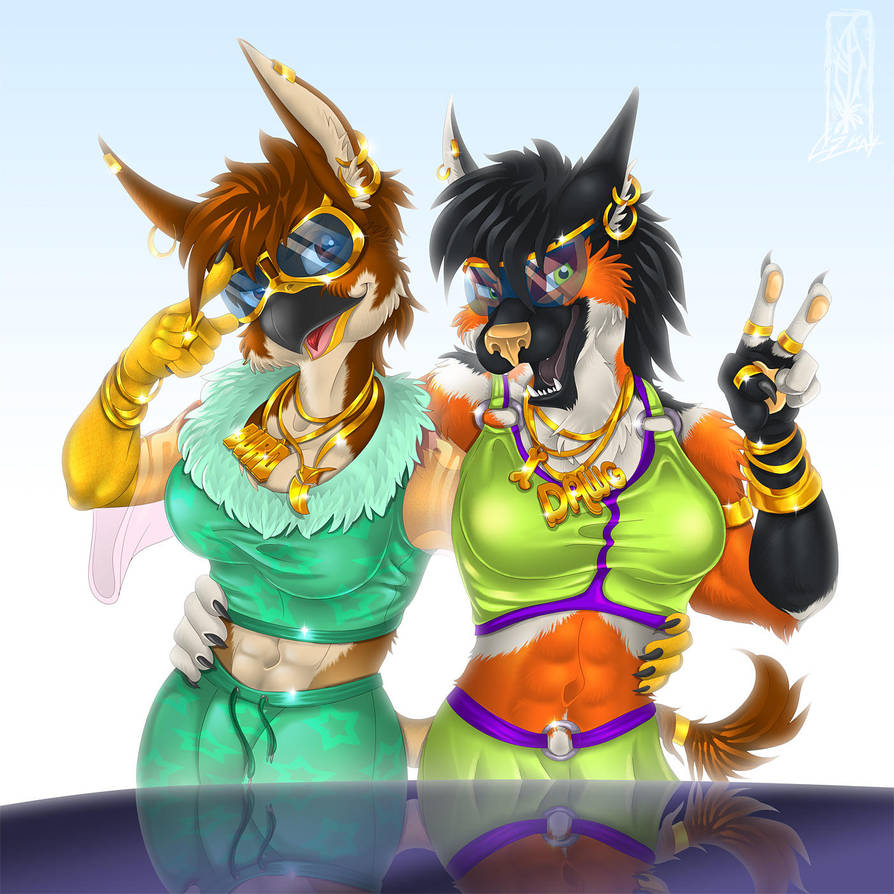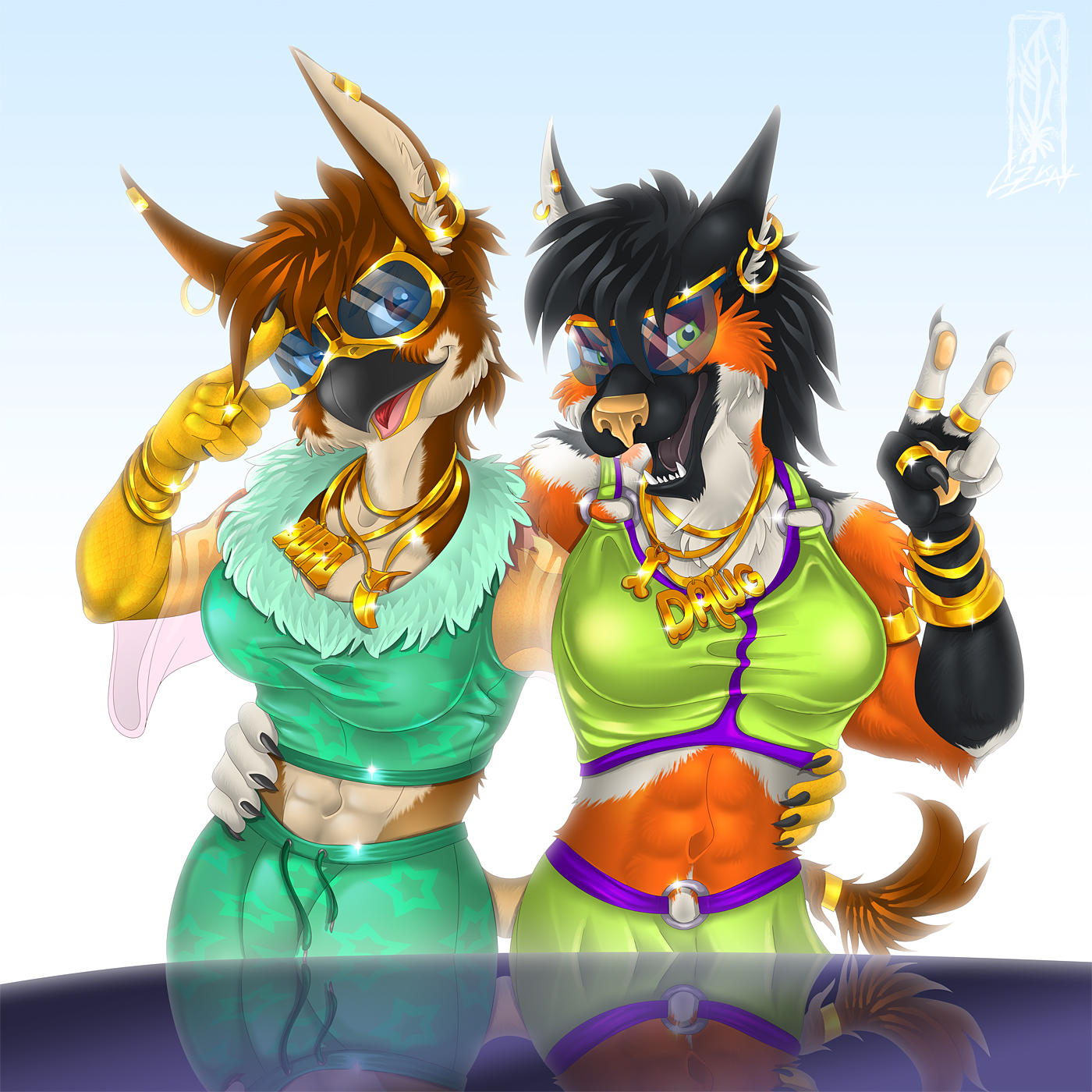 An experimental fun-piece inbetween featuring our classic anthro characters Liz (my character) and Mane (

's character)
Tried to give the characters a unusual twist

(DERP... far away from what I would probably be able to wearn and I don't even own a single piece of jewelry

)
well, just don't take this too serious

experimental, because of the painting technique, which is a mixture of outlines and gradient painting.

FULLVIEW =


Das ist aber auch mal ein harter Anfall von BLING BLING!

Ich mag besonders das türkisgrün bei deiner Liz, aber auch sonst hast mit den Glanzeffekten schon ein sehr fabulöses Bild geschaffen. Sehr gutes Spaß-Bildchen!

Reply

Heehee, ich weiß gar nicht mehr wo eigentlich die Grundidee her kam

ich hatte da mal eine Skizze herum liegen...

Ist ein Versuch gewesen mit ganz dünnen Vektor-Linien anstatt der PixelLinien aus Photoshop, sieht leicht ander aus, aber ich muss noch abwägen ob sich der Aufwand lohnt


Danke!
Reply

Both women are fabulous but I've always leaned toward Lizkay as a favorite.
Reply

Thank you!

She is more the sporty, pragmatic type clothing-wise, but from time to time you can go crazy


Reply

Super nice. Lovely character designs and rendering. <3

Reply

Ich...Liebe...ES!!!
Einfach geil die zwei.
Wer braucht schon Silikonboobs?
Die zwei haben Holz vor der Hütt'n und obendrein noch fette Sixpacks!
Rattenscharf. Die quietschigen Farben sind hammer.
Ich freue mich gemeinsam mit deinem Character auf diesem Bild zu stehen.
Danke für dieses endgeile Werk. *grabby hands*
Reply



Danköööö!

Das müss ma jetzt noch so ausdrucken, als wäre es auf so einem shiny kleinen Polariod SofortBildFoto drauf

und aufhängen!



Reply