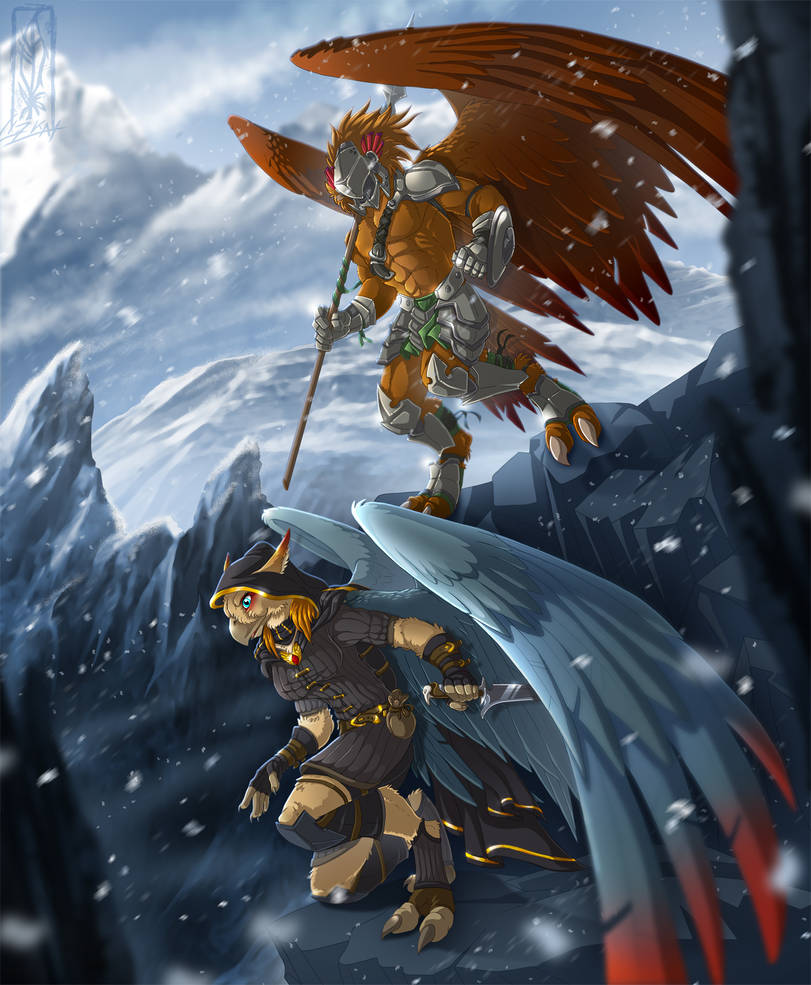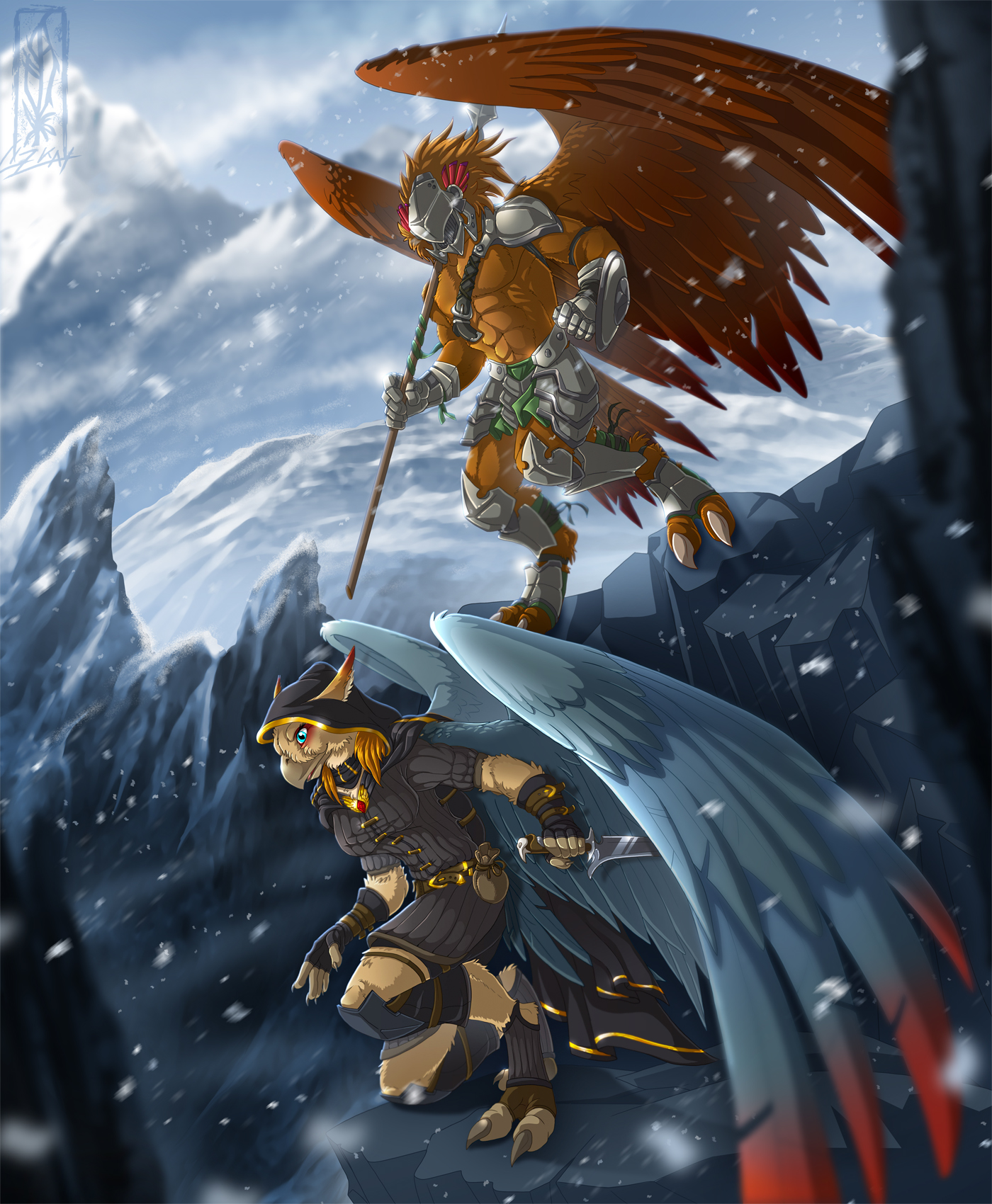 Watch
This year's Naturama

Character-Scenery Commission.
Featuring the character Kyrie and Keota by

Really enjoyed working on this!

also made me feel slightly refreshed with that heatwave we currently have

Thanks a lot again for commissioning me and supporting the Naturama Project


Sehr coole Szene und schöne Dynamik, gerade die Unschärfe in Richtung des Betrachters gefällt mir wirklich gut! Das Schwarz und Gold ist auf jeden Fall eine gute Kombi und die Glanzeffekte machen sich auch herrlich.

Reply

Vielen Dank!

Eines der ersten Schnee-Bilder heuer

und da hab ich mich mal so richtig gehen lassen was die Effekte anging


Reply

Nice art! they kinda look like mammals with avian-ish exterior which is pretty interesting, his sister looks great by the way, really liked their wings too.
Reply

You're welcome! their wing size is pretty interesting too, i have a preference for large wings so i liked that detail.
Hopefully her brother will be drawn with his face shown in a possible future art for a book of some sorts, his helmet is cool but i'm kinda curious about his face.

Reply

Thank you!

I had quite some artistic freedom with their designs and as I also prefer rather big and sticking out wings (also pose and shape wise) I wanted the wings to function as a kind of 'frame' for the characters and also of course to make sense flying-wise

I would definitely enjoy drawing another avian character's face

Reply

You managed to keep her brother design faithful to his other drawings, i usually dislike very small wings(specially if they look "weak"), like adding a sparrow sized wing to a humanoid body, my favorite size for wings is large(but i do enjoy medium and medium-large wings too), making the wings look strong("thick") is another positive point to me.
It's interesting that you've drawn their wings in a "half closed" pose, that makes them look like they are prepared to fly if they need to.
Reply

This is phenomenal! I love the intricate details. How long would a piece like this take to complete?
Reply

Thanks a lot!

It's hard to tell as I didn't work on it in one flow but I would say around 10-12 hours


Reply

I love how you drew the wings! And the characters are really cool too

Reply

I really love the details! Beautiful work!
Reply

The characters are awesome, and I'm loving the rocky mountainscape too

Reply

Beautifully stunning art, Lizkay.
Reply