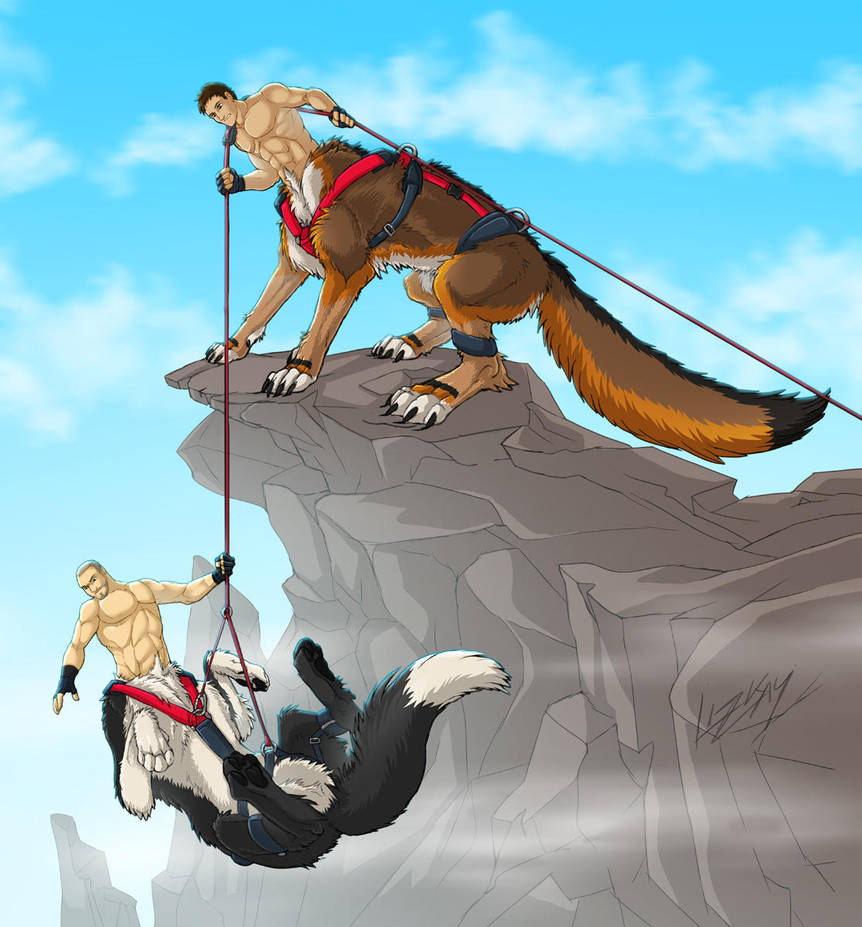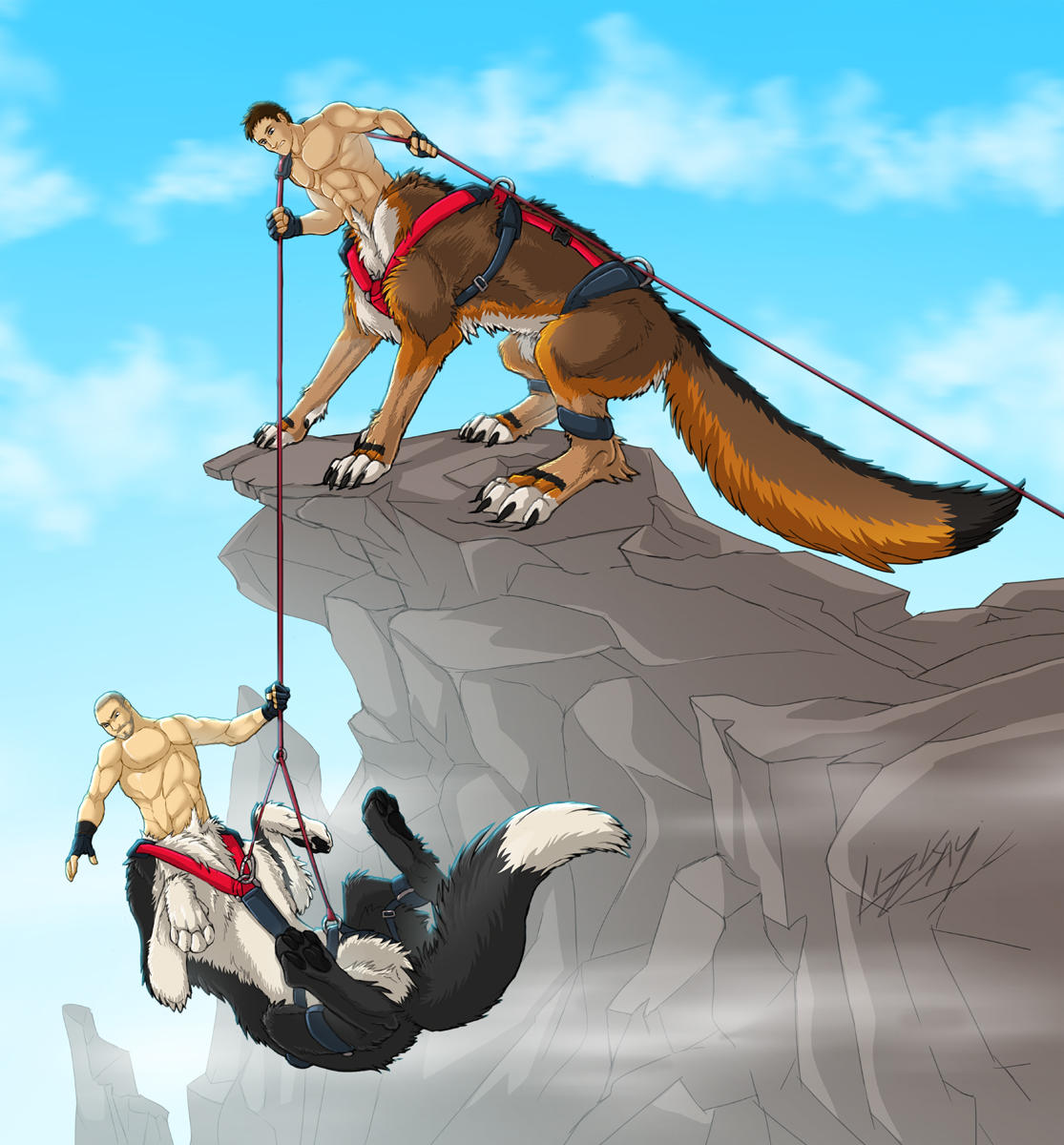 Watch
Taurs in climbing gear and action

Thanks a lot for commissioning me!



Das ist wirklich mal eine unübliche Pose und Situation für Tauren. Sehr gut gelöst, ich hoffe mal, der schwarz-weiße Caninetaur kommt am Ende gut unten an.

Reply

Danke

Wenn ich die Story hinter der Commission richtig verstanden hab, handelt es sich um eine Rettungsmission, sollte also gut ausgehen


Reply

Wow, never thought I'd see any taurs in this sort of situation. Very well executed! A great piece!
Reply

Thanks a lot!


Reply

Not a surprise for me, but I'm a Chakat fan and a cliff side rescue is the second bit of action in those stories, (the first bit is, unsurprisingly, a sex scene).
Reply

Daaaaang. Shirtless ripped caninetaurs. Nice ^_^
Reply